Digital
Data Delivery Group 2020 update
February 5, 2020 by Stewart Hamilton No Comments | Category Data
Blog by Colin Cook, Director Digital, Scottish Government.
Scotland's Data Delivery Group aims to steer the work of organisations around Scotland to agree how we work together to best achieve our vision: To use Scotland's data to its full potential by driving innovation, improving public services and unlocking economic value – saving time, money and lives.
How we do this needs to be rooted in public trust, shaped by an ethical vision and approaches that focus first on public interest and people's rights. The potential scale of achieving this vision is enormous for the wellbeing of people in Scotland, estimates are a £1bn per year saving for the public sector and £4bn of additional value for the Scottish economy. The challenges being how we prioritise our efforts to achieve this, and how we work across Scotland, the UK and internationally to do this. Underpinning our efforts is a high level delivery plan for data.
There is lots to do in this plan and we need to prioritise. The Group met again recently to do exactly that and agree that for 2020 we were going to focus on:-
Delivering a world class offer on access to data through Research Data Scotland, in particular to develop a commercial model acceptable to the public and data owners.
Launch an employer, provider skills group to drive development of data skills offer across schools, further and higher education sectors.
Develop a programme to foster adoption of data standards in local government to improve the quality, interoperability and availability of data at national level, focussing on non-personal data.
This builds on the priorities for 2019 that were:
Developing an AI Strategy for Scotland. This is in production and due to be launched in September.
Working up a shared approach to telling Scotland's Data Story as a way of securing inward investment. An initial round table meeting happened recently and approach with be formalised in the next few months.
Reform of Information Governance. This is complex and ongoing through 2020.
Review of privacy principles and ethics framework. This is being progressed, linked to the AI strategy.
I have had the privilege in recent months of chairing the group on an interim basis. I'm now delighted to announce that we have secured the ideal chair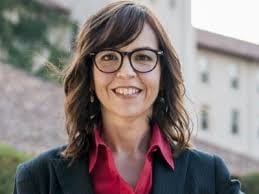 to drive the work forward with a focus on serving the public interest at the heart of all we do in using data in Scotland. This is Professor Shannon Vallor, who will in February take up the Baillie Gifford Chair in the Ethics of Data and Artificial Intelligence at Edinburgh University.
Shannon is moving to Scotland from Santa Clara University. She has significant expertise in understand the impact of emerging technologies–particularly those involving automation and artificial intelligence–on the moral and intellectual habits, skills and virtues of human beings. This will be ideal as we wrestle with some difficult challenges as these technologies develop. Having public trust in all we do around data and digital is vital to achieving the benefits to wellbeing that this offers.
As Director Digital in Scottish Government, I will retain a keen and direct interest in the work of the Group and the data innovation agenda more broadly. And I remain keen that we continue the Open Government approach to how we take forward work to create value from data. So expect to hear more from colleagues around Scotland who are working hard to turn these priorities and ideas to tangible products and services that improve all our lives.
Comments