Education
Developing the digital skills to change career
January 22, 2018 by Education News Team No Comments | Category Science, Uncategorized
Last week Minister for Further Education, Higher Education and Science Shirley-Anne Somerville visited CodeClan, the UK's first accredited digital skills academy.
Claire Smith, a graduate of CodeClan's 16-week software development course, writes about her experiences as a career changer moving into the digital sector.
"After University I was lucky enough to get work in an industry that was relevant to my degree, Japanese Studies. However it didn't pan out for several reasons. I found myself at a loss as to what to do next, and spent my free time working with a local Food Waste charity. Through this charity's need to digitise their logistics I became involved in developing an app.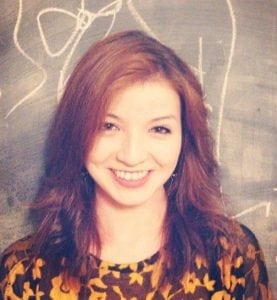 "From there, it was a natural process of wanting to push my skills further so I applied for CodeClan, although this involved some big risks that I had to consider, including money, time commitment and the big question of whether I would be able to get a job after doing the course. But I weighed it up and it seemed worth it.
"CodeClan is a 16-week intensive course covering the basics of web development. One thing I knew from the start was that it would not be a spoon-feeding course where your graduation present is a job. It involves your full commitment and pushing your learning further outside of class hours. However, the support of my instructors and teamwork with classmates kept me motivated through the course.
"Assignments were handed out daily as well as a mini project to cover each weekend. This led on to group projects, which I loved. The course highlighted that a successful project depends not just on technical knowledge but also learning about Agile methodology and the workflow process. But it's not all work and no play. I was often in the ping pong room or having a game of Werewolf with other students.
"CodeClan organised Employer Sessions, where various companies would come in and give an insight of what it would be like to work for them. And by the end of the course, I had a portfolio covering a range of languages including Ruby, Java and Javascript to aid in getting a job.
"CodeClan put a lot of time into creating opportunities to meet employers, and it was through this that I got a job as a Backend Developer at Signal where I've  been working for just over a year.
"As a Backend Developer, I work mostly in PHP, a language that was not covered by CodeClan. But the experience of picking up various languages in just 16 weeks taught me the skills needed to get going with PHP. After a year working in the industry, I look back on the risk I took and I'm glad I was in the position to take it.
"One of the major learning curves I've had, and will continue to have, is being comfortable not knowing the answer – and having the curiosity to explore and research until I do. I am also lucky that my curiosity is supported and encouraged by my fellow colleagues. Working in a digital agency like Signal offers plenty of exciting challenges which helps keep me motivated to improve my skills."

For more information about digital careers in Scotland visit digitalworld.net
Tags: coding, digital skills, education, retraining, Shirley-Anne Somerville, STEM
Comments