Education
Minister praises introduction of access thresholds at Abertay University
March 28, 2018 by Education News Team No Comments | Category Universities, Widening access
Further and Higher Education Minister Shirley-Anne Somerville has said that Abertay University's early introduction of access thresholds for students from disadvantaged backgrounds should be seen "as an example" for other institutions.
Great to welcome @S_A_Somerville to discuss #wideningaccess and to meet students who have benefited from Abertay's ongoing commitment to reducing inequalities in #HE https://t.co/fXtwLreqA9 pic.twitter.com/JavwtEaXyT

— Abertay University (@AbertayUni) March 28, 2018
On a visit to Abertay University today to discuss their implementation of access thresholds, Ms Somerville said:
"This Government firmly believes that access thresholds have the potential to make a significant contribution to reducing inequalities in higher education. There is extensive evidence that universities get the best students by taking into account the social and educational background of an applicant in its admissions process, which is why access thresholds have an important role to play.
"This is a view supported by the Commission on Widening Access, who recommended that all universities introduce access thresh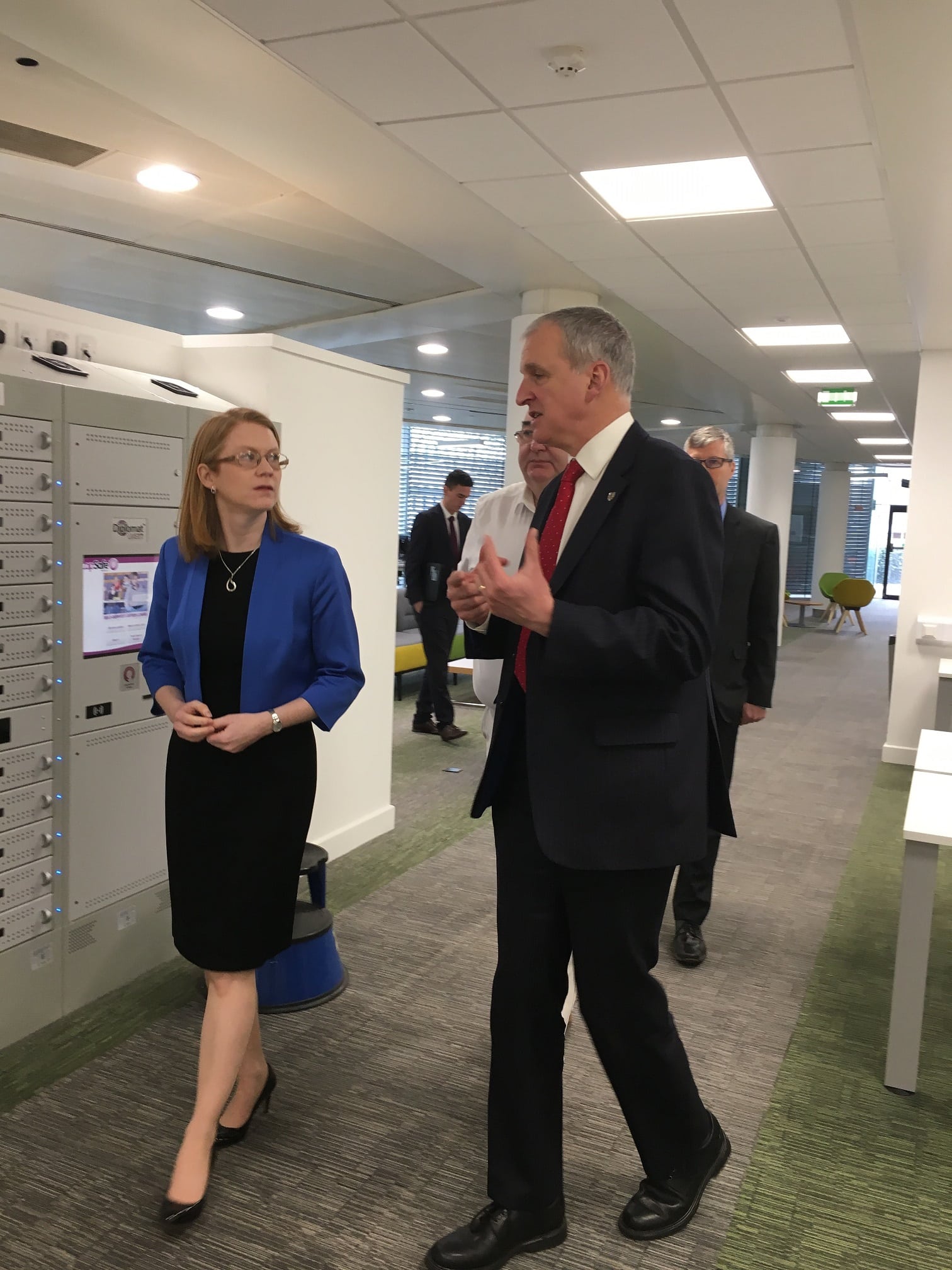 olds by 2019.
"So I welcome the opportunity to hear from Abertay University about how they have already implemented access thresholds, in time for the 2017 academic year. The initial findings are encouraging, with the number of entrants who received an adjusted offer doubling in 2017-18.
"This sits alongside Abertay University's approach to take into account individual student's level of preparedness for university and ensure the right support is available for those coming through the contextualised admissions process. The speed with which Abertay University has introduced access thresholds is to be commended and should be seen as an example that many other institutions across the country can learn from."
Professor Nigel Seaton, Principal of Abertay University, added:
"We look forward to introducing the Minister to Abertay University's new approach to supporting students from disadvantaged backgrounds.  This involves making offers of admission at an 'access threshold', with a much lower academic requirement than previously."
Tags: abertay, access thresholds, Scotland, Scottish Government, university, Widening access
Comments