Education
Enigma legacy lives on in codebreaking challenges
September 11, 2018 by Education News Team No Comments | Category Schools, Science, Young people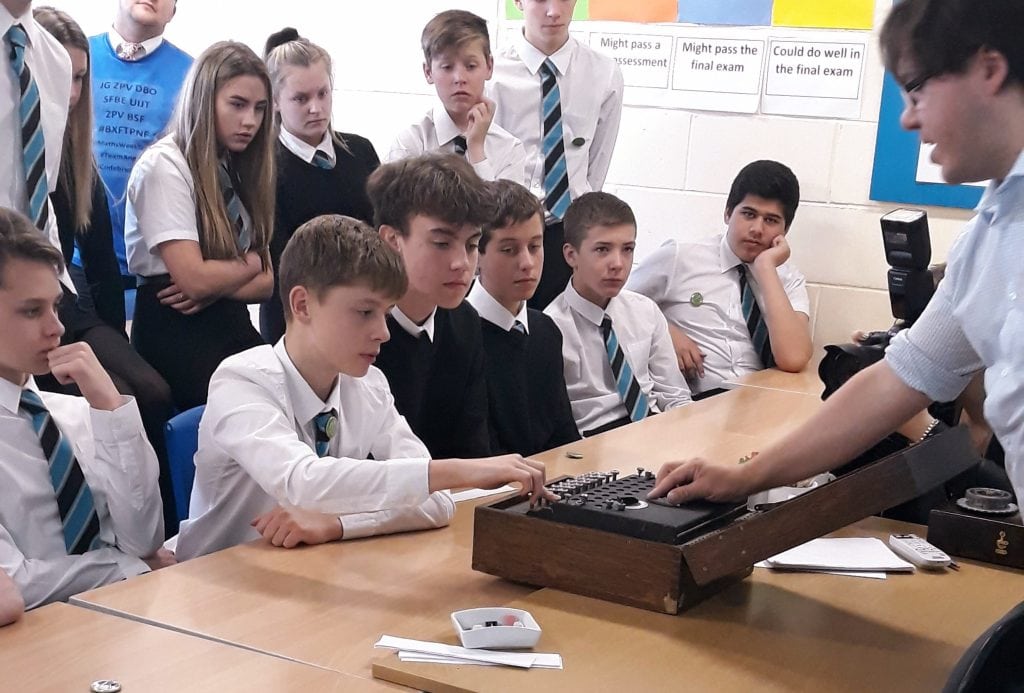 More than 70 years after Alan Turing and his colleagues cracked the Enigma code, helping to save many millions of lives during World War II, their story remains an inspiration to budding mathematicians around the world.
Throughout Maths Week Scotland students in Angus will be given the chance to step into Turing's famous shoes and learn more about his team's vital work.
Practical workshops run by the education team from Bletchley Park will test their problem solving skills and show them the fundamentals of codebreaking. Students will also have the rare opportunity to see a real, working Enigma machine.
Great to see @RichardLochhead MSP getting stuck into our #AngusSchools Codebreaking sessions today!
He even wore one of our #TeamAngus t-shirts for a photo too! #WhatAGuy!
Thanks to the team at @MonifiethHigh, @scotgov and @AngusCouncil for helping make this visit happen. pic.twitter.com/ldtkO6bgcO

— Peter Todd (@PeterHTodd) September 11, 2018
Speaking after meeting students involved in one of the workshops at Monifieth High School, Science Minister Richard Lochhead said:
"From cyber security to artificial intelligence, maths provides the essential framework for the life-changing advances that are re-shaping our world.
 "Technology has clearly developed considerably since the 1940s but today's event was a reminder that the logical and computational thinking processes used by the original Bletchley Park codebreakers are now more relevant than ever.
"It was fantastic to have the opportunity so see an original Enigma machine in action and hear how maths provided the vital framework for cracking the code while providing a fun and interesting way to learn maths. 
"As we face the digital challenges of the 21st century there are countless opportunities for young people with maths skills. I hope Maths Week Scotland will help to spread that message and encourage more people to think positively about maths."
Hundreds of events, activities and lectures are taking place across the country this week as part of Maths Week Scotland 2018. Join the conversation on Twitter with #MathsWeekScot
Comments