Engage for Education
Children and Young People's Cabinet Meeting
March 10, 2017 by John Swinney MSP No Comments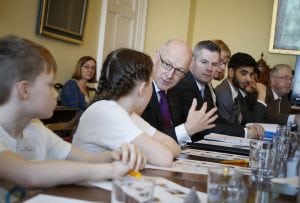 Last week I chaired our first annual meeting of Cabinet Ministers with children and young people at Bute House.
Four Members of the Children's Parliament (MCPs) and ten Members of the Scottish Youth Parliament (MSYPs) spoke to us about the issues that are important to children and young people in Scotland today.
The children and young people all spoke eloquently and compassionately about their views on key issues. I was extremely impressed and inspired by their enthusiasm and commitment and it gives me great confidence in the future of Scotland.
The MCPs showed an excellent film that they had co-produced, which highlighted four key issues for children – school and teachers; feeling safe in the community; bullying; and what children need.
The MSYPs then presented the key issues for young people, which were "Lead the Way" (SYP manifesto); Children and young people's rights in Scotland; "Speak Your Mind" campaign on mental health; and the future of Scotland's relationship with Europe.
Cabinet Ministers then took part in a discussion with the children and young people around the issues they had raised. We agreed to hold this event annually and also recognised the importance of involving children and young people on an ongoing basis in policy development. We also acknowledged the importance of listening to and respecting children and young people.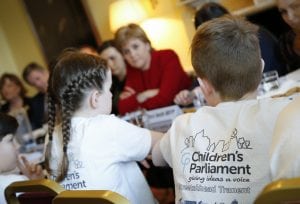 A number of specific issues were also raised and we will explore how best to take these forward.
This government is committed to meaningfully and credibly engaging with children and young people at a national level and ensuring they are at the heart of decisions which affect them, with the aim of improving policy development and implementation.
It is important that we take the time to listen to children and young people and give them the opportunity to participate in, and influence, local and national activities and decisions.
Events like this support the development of a more coordinated, systematic and sustainable approach to engaging with children and young people and to inform the government's agenda over the coming year.
It builds on previous Ministerial engagement with children and young people, such as the children and young people's regional summits in 2015, which contributed to the Year of Young People 2018 agenda and Fairer Scotland.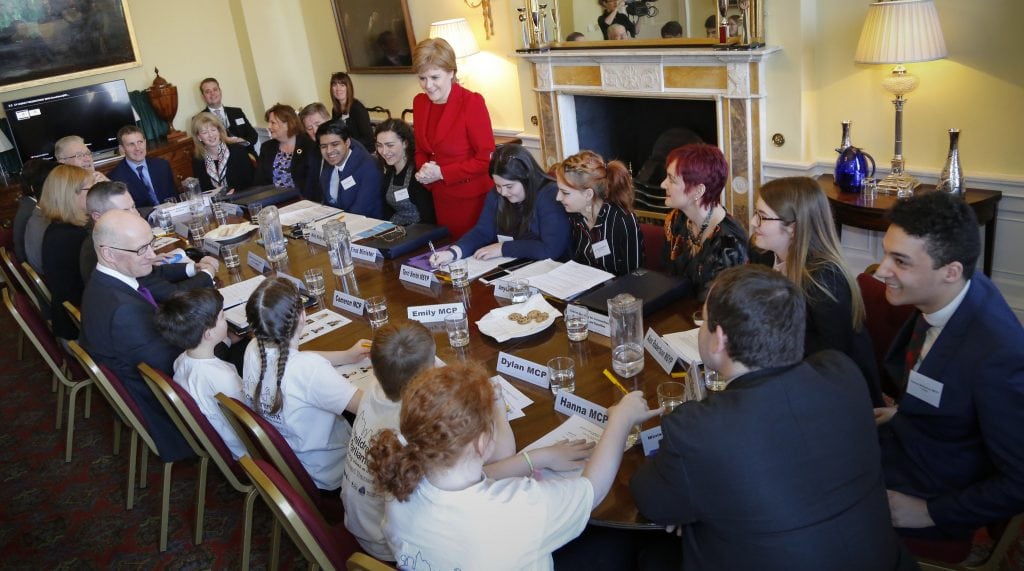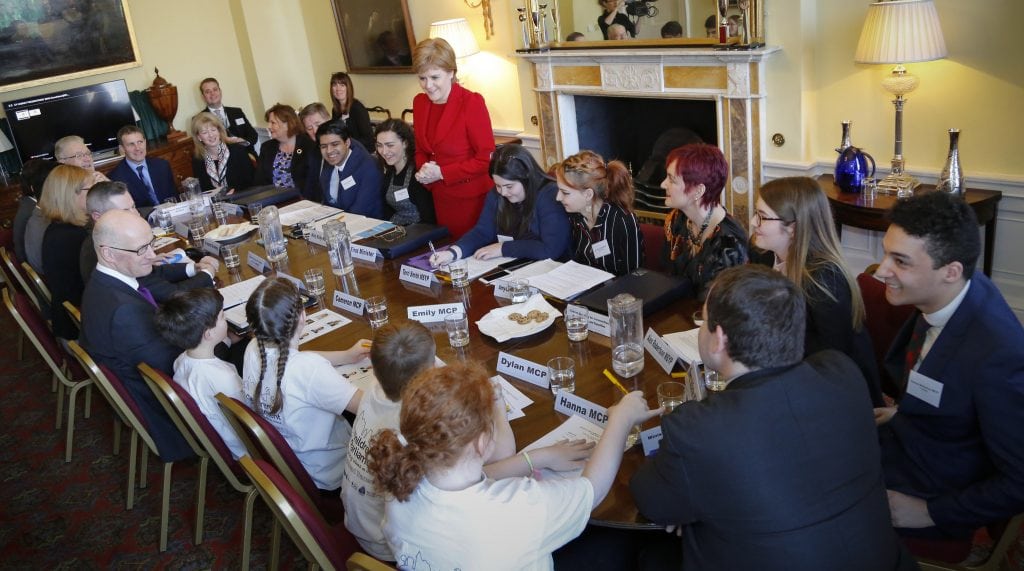 Tags: Children's Parliament, Fairer Scotland, Scottish Youth Parliament, Year of Young People 2018
Comments