Land and Community
MACH 1 – Machrihanish Airbase Community Company
July 16, 2019 by Janet Mountford-Smith No Comments | Category Community Land Week, Scottish Land Fund
Communities use their land and buildings for many activities but Mach 1 is definitely one of the more unusual ones. The former MoD airbase at Machrihanish, Argyll, now owned by the Machrihanish Airbase Community Company, is the venue for one of the big tarmac rally events on Dunfermline Car's Club's racing calendar. The play on words (Mach 1 is of course, the s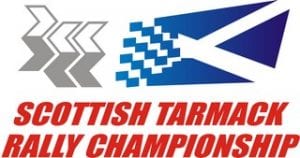 peed of sound) must have been irresistible for them.
Mach 1 also feels like the speed at which the year has passed since the first Community Land Week. This year's CLW will start on 10 August, and to help promote it I'm heading down to the tip of Kintyre to get some video footage of the rally. Mach 1 is a great example of a geographic community (Machrihanish) linking up with a community of interest (the rally enthusiasts of Dunfermline Car Club, spiritual home, Knockhill, Fife) – to the benefit of both.
My knowledge of rally driving is limited to watching the Wacky Races as a kid. Although I did once watch a fine documentary about Scottish driving ace Colin Macrae.  The force was strong with that one: a one-in-a-generation sporting legend, whose will to win was matched with unbelievable physical courage.
The generation before produced climber, rock star and all-round bad boy from Currie, Dougal Haston. Tragically, as well as living fast, both Dougal and Colin had that other essential qualification for "legend" status: dying young.
The event brings upwards of 400 people from all over Scotland to this remote corner of Argyll, filling up campsites and Bn'Bs, and bringing business to shops and restaurants.
For the boy racers (who are of both sexes and all ages), it's a chance to hurtle round one of the fastest circuits of the season; for their support teams and families (often one and the same) it's a weekend away, a chance for a get-together, and a thrilling, heart-in-mouth spectacle.
The biggest headache for the rally organisers is the spectators, who can get a bit too close to the action, ending up in hospital and then, not infrequently, in litigation. 60 marshals are present at the safety briefing. When I arrive and get out of the car, along with the high octane fuel (cost, £5/litre), I can practically smell the adrenaline.
The airbase is separated from its next door neighbour, the famous Machrihanish golf club, by nothing more than an old chainlink fence, but the site is so huge that the roars and bangs of backfiring engines is blown inland, leaving the golfers to stroll round the dunes and greens of the links course undisturbed.
The sponsors' logos plastered on the side of the cars are many and varied: from those you might expect (bodywork specialists, windscreen replacement services, heavy haulage firms) to other businesses whose owners must just happen to love rallying – among them, Highland Vinyl Craft, Macphaills Isle of Mull Venison, Auchencorvie Sawmill and Inverlussa Shellfish.
It seems a very inclusive, democratic sort of sport: along with the lads, there are a good few Penelope Pitstops. One young women has already had wins in her class as a driver, she's co-driving today. Another is in her first competition, navigating for her car-daft boyfriend who's driving – this looks like love to me, I struggle to think of another reason to spend a Saturday screaming around a windswept racetrack in a fume-filled roll cage. She looks excited at the prospect though. There's a father-and-daughter team as well.  It's clear rallying is in the blood: on a patch of concrete behind an old hangar some younger kids are racing remote control model monster trucks.
Money-wise, I'm told you can get into it for the low thousands of quid – someone points out a Peugeot 106, bought for £500 and souped up with a couple of grand's worth of modifications: a roll cage and a petrol tank that doesn't leak when the car is upside down being the minimum.  On the other hand, there are wealthy enthusiasts, who've spent anything up to £200,000. While with a bit of driver skill, the former can be quicker around the chicanes, on the straight the latter will burn them off.
Watching a spectacular overtaking manoeuvre, one of the support crews explains that passing tends to happen only after the car's done a circuit and the tyres have been warmed up improving the grip. I try without success to imagine exploring the limits of safe braking on hot (as opposed to cold) tyres. On the way down quite a few rally cars zipped past me, all of them still perched on the back of their trailers.
We interview Jack, a young lad who looks to be in his early 20s, who is bombing around in what looks like a rally-car version of a wheelchair. For now, he's co-driver for his dad, Richard, they'd come first in their class at Ingilston. Jack had been involved in a serious road accident as a passenger some time ago, but it seems, once a petrolhead, always a petrolhead – he already has a regular driving license, and is now going for his race license. Today's not their day, they have mechanical trouble, but he seems a good-natured lad, I'm crossing my fingers that he passes the test and can get himself back in the driving seat. He has Billy Monger (aka Billy Whizz) to look to for inspiration. There aren't many sports where you can sustain a serious injury and still get back to the top level but driving is one of them.
There's no prize money in the game, but it's soon clear rallying offers something money can't buy – respect for talent and skill, teamwork, camaraderie, a sense of belonging. (And plenty of opportunties to stand around with your mates, staring into the engine.).
I meet Tom Miller, Chair of MACC – he talks of the success of the community's remarkable venture – they are turning a profit.  He's a successful businesman with a background in accountancy.  He seems very astute, and makes a great interviewee.  Another Board member is former property manager of MoD Machrihanish Ian Wardrop, and he has many a story to tell about the Base. During the cold war part of it was used as a film set for The White Knight, a movie about a defecting Russian ballet dancer (starring Mikhail Baryshnikov – who else?). Machrihanish stands in for Chinese/Siberian border where his plane supposedly crash lands. You can watch the crash sequence here:
They modified and re-liveried an old Aer Lingus 707 to look like a 747, painted the entire interior of one of their aircraft hangars, and bussed scores of Chinese people from Glasgow to earn £25/day working as extras(a good rate then).
On Sunday, high pressure moves in, it's a perfect day of warm July sunshine, puffy white cumulus clouds float by, casting shadows on the hillside. The route home takes me along the spectacular east coast of Kintyre. I find a spot in a lovely bay for a swim in the sea.  A couple of passing paddleboarders laugh at how long it takes me to get in the water. It's not til I get out that I spot a jellyfish the size of a dinner plate.
Onwards, and a quick detour to Skipness Castle, which has what looks to be an excellent seafood restaurant, as well as a smokehouse.
From Historic Scotland's interpretation boards, I learn that the castle (now a ruin) was built by MacDonald, Lord of the Isles, in the 13th century but occupied in the main by his many relatives and retainers.
It's clear that location, location was just as important then as it is now. Then, it would have been keeping watch on the birlinns sailing up this key strategic waterway, now the selling point would be the picture perfect views down Kilbrannan Sound, and across to Goat Fell and the mountains of Arran. There's also a ruined chapel, and a graveyard with headstones dating back to the 18th century. It's as peaceful and beautiful a spot to spend eternity as you could imagine.
Tags: Community Land Week, Community Right-to-Buy, Land Reform
Comments