Tackling Serious Organised Crime
Taskforce Update – June & July 2017
August 15, 2017 by SOCT Comms No Comments | Category Serious Organised Crime
A summary of some of the work being done by partners to keep Scotland's communities safe. The work falls under four strands – Deter, Divert, Detect and Disrupt.
Deter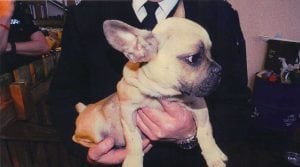 Profiting from animal lovers
Puppy traffickers try to exploit the popularity of 'designer dogs' to make maximum profit with minimum effort, often to the suffering of the animals.
In the latest case a 54-year-old man from Airdrie banned from keeping animals for ten years after he was found guilty of ten charges of causing unnecessary suffering to dogs and selling them without a licence. Proceeds of crime proceedings are now underway after he was found with assets of over £1.2 million.
Tackling the crime means tackling demand and raising awareness of the health and behavioural issues which are common in puppy-farmed animals which have suffered neglect and abuse. Being a pedigree pup does not assure quality and all too quickly consumers can find themselves in a situation where they have to pay, both financially and emotionally for a puppy reared in such circumstances.
With some research, consumers are able to protect themselves and help to stamp out this shameless practice, sending the message that this is unacceptable in Scotland. Trading Standards Scotland has some helpful advice to avoid falling into the traffickers' trap.
Divert
Building bridges
A project which sees a police officer embedded in a Scottish prison to improve relationships is due to be extended.
More than 200 young men have gone through the pilot scheme at Polmont Young Offenders' Institution which sees them do teambuilding and leadership training to help them consider the impact of their past actions and turn away from serious organised crime. The course is also available to women at Polmont and is due to start at HMP Low Moss and HMP Grampian prisons shortly.
Detect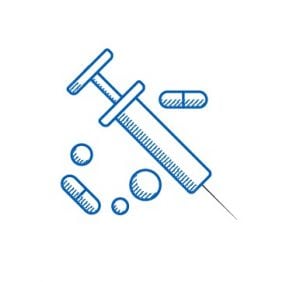 Tackling drug supply
More than 50 people were reported to the Procurator Fiscal as part of Operations Bistra, Portable and Jigsaw, aimed at tackling drug supply and organised crime. Police seized more than £40,000 cash, weapons and a significant quantity of drugs. Eight cannabis cultivations were dismantled and a number of dogs were recovered by the Scottish SPCA on welfare grounds.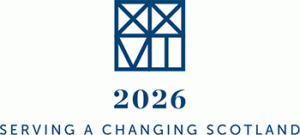 Policing 2026
Police Scotland have published their vision for the future of policing after one of the most extensive consultations ever undertaken. The Policing 2026 strategy sets out ambitious plans to build the police service that Scotland needs for the future.
The strategy recognises the changing nature of serious and organised crime, with groups moving online to conduct criminal activity, using encrypted communication and technology like 3D printing.
Disrupt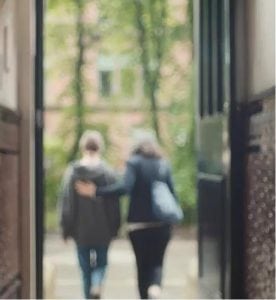 Human trafficking orders
The police and courts now have greater powers to protect the public from perpetrators of human trafficking and exploitation.
Trafficking and Exploitation Prevention Orders (TEPOs) can now be used by the courts to impose restrictions on people who have been convicted of trafficking and exploitation offences. This can include stopping someone from employing staff, working with children/vulnerable people or travelling to certain countries for a minimum of five years. Breaching a TEPO will be a criminal offence.
Justice Secretary Michael Matheson has also announced that protection for victims of human trafficking will be doubled to at least 90 days. The extended period of support, made after consultation with victims' groups and justice agencies, will be three times longer than the Council of Europe minimum.
Serious Crime Prevention Orders
Scotland's first ever SCPO was issued to Fife woman Isabella Jackson who was sentenced to 45 months imprisonment for death threats to Prime Minister Theresa May, while she was Home Secretary, and bomb threats to a number of well-known locations. After her release there will be restrictions on her possession of telephone devices and she must notify police Scotland of any change of device and all online and social media accounts she has.
An order to restrict the electronic devices drug dealer and gun supplier Dean Kimmins from Glasgow can possess for five years was granted after his release from jail. His devices must not be encrypted and must be made available to police on request along with his passwords, PINs and user names.
Procurator Fiscal for serious casework Andrew Laing said: "SCPOs are an effective tool for prosecutors to seek, in order to disrupt the activities of those who have been involved in serious crime and help prevent further serious crime occurring. We will continue to seek these court orders in appropriate cases. We have secured two orders recently and we anticipate further applications for orders being considered by the Scottish court in coming weeks and months."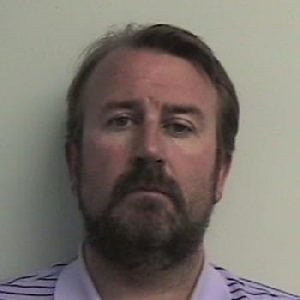 Fraudster jailed
A man who orchestrated a highly complex series of mortgage frauds has begun an 11 year jail sentence.
Edwin McLaren, 52, conned dozens of victims over the course of several years and was convicted at the High Court in Glasgow on 29 charges after a successful prosecution case. Targeting those who may have been in financial difficulty, he convinced them to sign over their homes before duping them into transferring the proceeds of the sale to a bank account he controlled.
Cash from the fraud was then used as deposit for the next fraudulent purchase.
Deputy Crown Agent Lindsey Miller said:
"It is rare to have a case of such complexity and I want to pay tribute to the hard work and dedication of the team who brought about this successful prosecution and secured justice for the many victims of Edwin McLaren.
"The case was put together first by the painstaking work of colleagues from Police Scotland and then by the expertise of specialist prosecutors from the Crown. The prosecuting team were able to put in front of the jury compelling evidence and the story of a man who was calculated in his deception and showed no remorse for the victims of his deceit."
Edwin McLaren's wife, Lorraine McLaren, was convicted of two charges including one of mortgage fraud.  She was sentenced to two and half years in prison.
£400,000 confiscation order for pharmacist
Conrad Chau has been ordered to pay £432,000 under the Proceeds of Crime Act after he pled guilty to numerous fraud charges.
While owner of the Holburn Pharmacy in Aberdeen in 2013, Chau forged prescriptions to get pharmaceutical manufacturers to send him drugs that he sold on for profit. He pled guilty to 12 charges of fraud, two of attempted fraud and one charge under VAT legislation at Aberdeen Sheriff Court and was sentenced to 20 months imprisonment.
Tags: crime, Crown, drugs, fraud, human trafficking, Justice, police
Comments