Tackling Serious Organised Crime
Paul Carberry: Organised Crime "needs to be seen as the dirty business it is"
September 7, 2017 by SOCT Comms No Comments | Category Serious Organised Crime, Uncategorized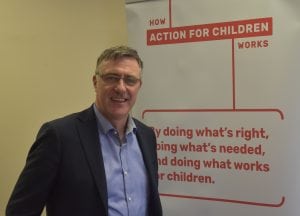 As Director of Action for Children in Scotland and chair of the Divert strand of the Serious Organised Crime Taskforce, I was asked to speak at Glasgow City Council's 'Safe City Summit'.
This event brought together a wide range of organisations and stakeholders, from Police Scotland and Fire and Rescue to third sector organisations, who are all working, in partnership, to keep the streets and communities of Glasgow safe.
It was noteworthy that although there were three top police officers from Glasgow on the panel, it was a children's sector organisation focussing on serious organised crime, which recognises the partnership journey we have been on and the collaborative role we all have to play.
Back in 2011, there was a recognition amongst all partner organisations that organised crime was a problem you couldn't just arrest your way out of. Here in Glasgow, a collaboration between the council's social work department, Police Scotland and Action for Children resulted in the UK's first service with the aim of diverting young people from becoming involved in organised crime and using its products.
It is through that type of partnership work that has resulted in the most success. Whether it is the Wheatley Group building resilience towards organised crime in communities across Glasgow or the Scottish Anti-illicit Trade Group highlighting the dangers of buying and using counterfeit goods, there are many examples of great work being undertaken by organisations in the city.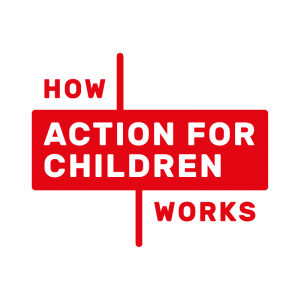 But one of the biggest challenges we all face is the portrayal of organised crime being a glamourous lifestyle. This perception is not helped when criminals are pictured posing with guns or attention is drawn to the wealth they have spent on luxury houses and top of the range cars.
To some young people, there is an appeal in this which is then incredibly difficult to break down. But we work with them to convince them that there is another way and a chance for a better future – one that doesn't rely on crime or the proceeds of it.
Early intervention and prevention works but we need to invest in it. We also need a national conversation around how organised crime is portrayed as we need to shatter the myth that it is a glamourous lifestyle. It needs to be seen as the dirty business it is.
Tags: Action for Children, crime, Paul Carberry, Police Scotland, serious organised crime, SOCT
Comments