Tackling Serious Organised Crime
Taskforce update – August/September 2017
October 10, 2017 by SOCT Comms No Comments | Category Serious Organised Crime
A summary of some of the work being done by partners to keep Scotland's communities safe. The work falls under four strands – Deter, Divert, Detect and Disrupt.
Serious Organised Crime Taskforce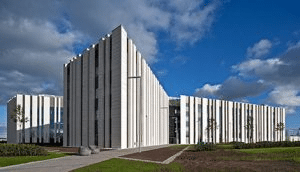 The way proceeds of crime legislation is being used to tackle serious organised crime was the topic of the latest Taskforce meeting at the Scottish Crime Campus at Gartcosh. Hosted by the Justice Secretary Michael Matheson, and Lord Advocate James Wolffe QC, the SOCT heard that new powers to seize criminal gains, and new powers coming into effect in January, are making it easier to seize money, assets and property from serious criminals.
Video blog: Deterring organised crime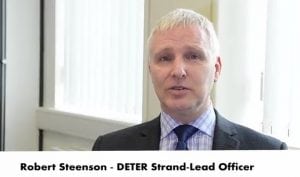 Deter lead Robert Steenson discusses how organised crime can infiltrate all areas of society and how everyone should be aware of the steps they can take to try and prevent it. Cybercrime, counterfeit clothing, illegal sales of cigarettes, alcohol and food crime are all key areas often targeted by crime gangs. Robert explains the detrimental effect this can have on communities across Scotland and also how organised crime groups target public and third sector procurement contracts to boost their illegal earnings.
Portrayal of Serious Organised Crime
Director for Action for Children in Scotland, and Divert Lead, Paul Carberry spoke at about the portrayal of serious organised crime at Glasgow City Council's Safe City Summit in September. Re-emphasising the message in a blog, he said "one of the biggest challenges we all face is the portrayal of organised crime being a glamorous lifestyle".
A new report on the role of communications around serious organised crime was published last month. The study looks at how to improve the language used to describe SOC to reduce demand, victimisation and fear. A toolkit for communicators has also been produced to improve the way we raise awareness of serious organised crime in Scotland.
New cyber service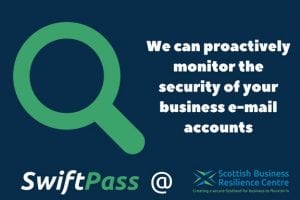 A new security service to help employees safeguard their emails against the potential damage of a cyber-attack has been launched by the Scottish Business Resilience Centre (SBRC). The new SwiftPass software proactively monitors business email accounts to instantly alert when their passwords have been lost in a data breach. It also monitors various websites where hackers commonly post details of stolen usernames and passwords, and can search the internet for keywords to help businesses watch what is being said about them online.
Intellectual property crime
The annual report from the IP Crime Group has highlighted some of the good work being done across Scotland to tackle intellectual property crime.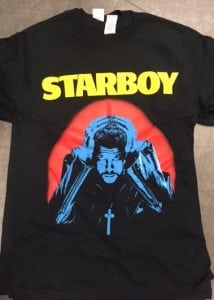 Glasgow City Council Trading Standards teams were highlighted for their work attending concerts and major events like football games to curtail the sale of counterfeit goods to concert goers. Fake products have been seized at a number of events, including the recent Eminem gig, and the officers' presence acts as a deterrent to more goods being sold.
The Trading Standards team at Moray Council was also pinpointed for investigations into the supply of fake branded goods over Facebook including perfumes, clothes, electrical items and accessories. Three sellers have been reported to the Procurator Fiscal as a result of the investigations.
Find out more about other work to tackle illicit trade, including the first ever recovery of counterfeit cigarettes with the new plain packaging, with the Scottish Anti-Illicit Trade Group newsletter.
SOC presentation in Poland
Detective Inspector Ricky Hutton spoke about Scotland's approach to deterring serious organised crime, corruption, bribery and fraud in Poland last month when he was invited to speak at the 16th XV1 International Conference in Krakow. He shared knowledge to help auditors, internal controllers and corporate boards in the prevention and detection of fraud and corruption.
Drugs seizures
Two men have appeared in court after 20kg of heroin, worth around £2 million, was seized in Stirling. Police also recovered 40kg of tobacco in the raid on a business property at Bandeath Industrial Estate on September 28.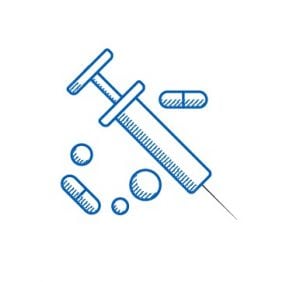 Officers recovered heroin, cannabis resin and cocaine with an estimated street value of £376,000 in Dundee on 31 August. Four men were arrested.
The same day over 100 cannabis plants, worth over £80,000, were recovered by officers from Dunfermline Community and Violence Reduction Unit at an address in Fife. One man was arrested.
The next day Greater Glasgow Division Proactive Unit recovered a large quantity of herbal cannabis, with an estimated street value of £360,000. Two men were arrested.
On 12 September, a cannabis cultivation of over 430 plants, with an estimated street value of £174,000 was recovered in Glasgow. Two men were arrested.
Human trafficking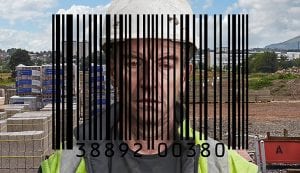 Police Scotland hosted a conference on human trafficking at the Scottish Police College on September 13. The UK Independent Anti-Slavery Commissioner addressed delegates and other speakers included the National Crime Agency, Scottish Government and NSPCC. Alex Mvuka also shared his story of how he survived being trafficked and overcame his past.
Cyber fraud
Businesses are being urged to protect themselves against cyber fraud after scams claimed nearly £5 million from companies across the country. The fraudsters call business claiming to be from their bank, use software to change numbers to make the call appear genuine and send fake emails. The Highland Hospice is among the victims which also include companies in Fife, Glasgow and Ayshire.
Proceeds of crime
A man who admitted dealing in cocaine has been told he must pay back nearly £300,000 from the proceeds of his criminal actions. John Farrell will have to pay the money back after a confiscation order was granted at Glasgow Sheriff Court on August 29.
Crimestoppers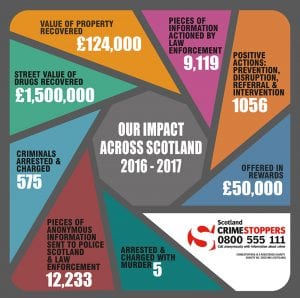 Crimestoppers has received a record number of reports from members of the public in Scotland over the past 12 months. A total of 12,233 calls came in between April 2016 and March 2017, a 21% increase on the previous year. From those calls, around 9,100 pieces of information were actioned by law enforcement.
Drug convictions
Two brothers have been jailed for a total of 12 years for their role in the supply of cocaine worth almost £1.3 million. Garry and Harry Davidson were arrested as part of Operation Hellfire in Aberdeen, instigated by the Organised Crime and Counter Terrorism Unit.
A man caught with cocaine worth around £400,000 at his home was jailed for five years at the High Court in Edinburgh on August 8. Calum Morrison was caught as part of Police Scotland's Operation Prospect in Fife.
Cyber security for small businesses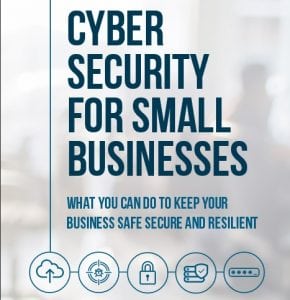 Every day businesses throughout Scotland fall victim to cyber attacks or scams, which can have considerable and long lasting impacts, from financial to loss of customer confidence.
That's why the Scottish Business Resilience Centre and Police Scotland have produced a new leaflet which aims to give small businesses useful tips and advice on how to stay safe, secure and resilient to the threat posed by cyber crime. The leaflet titled "Cyber Security For Small Business – What You Can Do To Keep Your Business Safe Secure and Resilient" is available on the Scottish Business Resilience Centre website.
Training at HMP Grampian
A pilot scheme delivering teambuilding and leadership training in prison has been extended to HMP Grampian. The course engages with people who have been linked to, or at risk from serious organised crime (as well as those involved in knife crime), supporting them to break the cycle of offending. With the first course now held, this will be offered to female prisoners in October.
Tags: Action for Children, Crimestoppers, cyber, drugs, human trafficking, intellectual property crime, POCA, Poland, proceeds of crime, Robert Steenson, SOCT
Comments