Planning and Architecture
Drawing Places
October 29, 2015 by planningarchitecture 3 Comments | Category Architecture
Pens were at the ready on 14th October for this year's Drawing Places skills symposium. This was organised in advance of the Architecture and Design Scotland's Place Challenge (Arbroath) which is being held this week to identify the issues challenging the role of town centres as sustainable places.
The event was held at the Lighthouse, Glasgow, and attracted a mixture of approx. 20 local authority planners.
To help delegates warm up their confidence in drawing and visualising places, Susie Stirling (Architecture and Place) ran a 'starter' session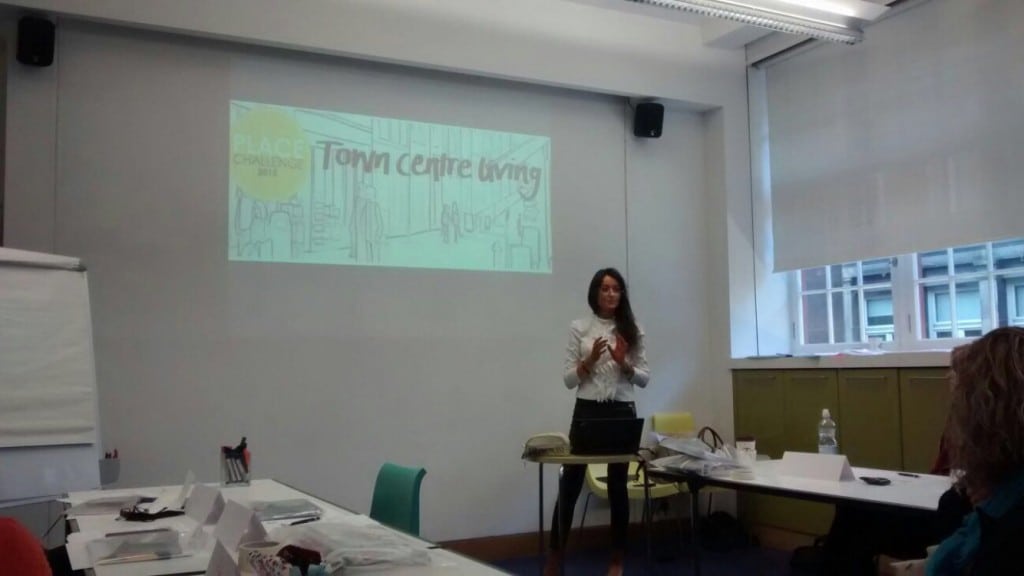 and worked with Rowena Statt (Anderson Bell Christie) and Ian Alexander (JM Architects) to create a town centre themed drawing workshop. Within a few hours, the walls were filled with plans and graphics – all hand drawn.
The style of the workshop is fast paced but it deliberately packs in a range of techniques starting with drawing simple lines, trees and people, up to layering 2D plans and then converting them into 3D 'corner shop' blocks. The 'power of the pen' was also used to change and improve a street – without using any words. The visual results were inspired.
After all, a picture can say a thousand words.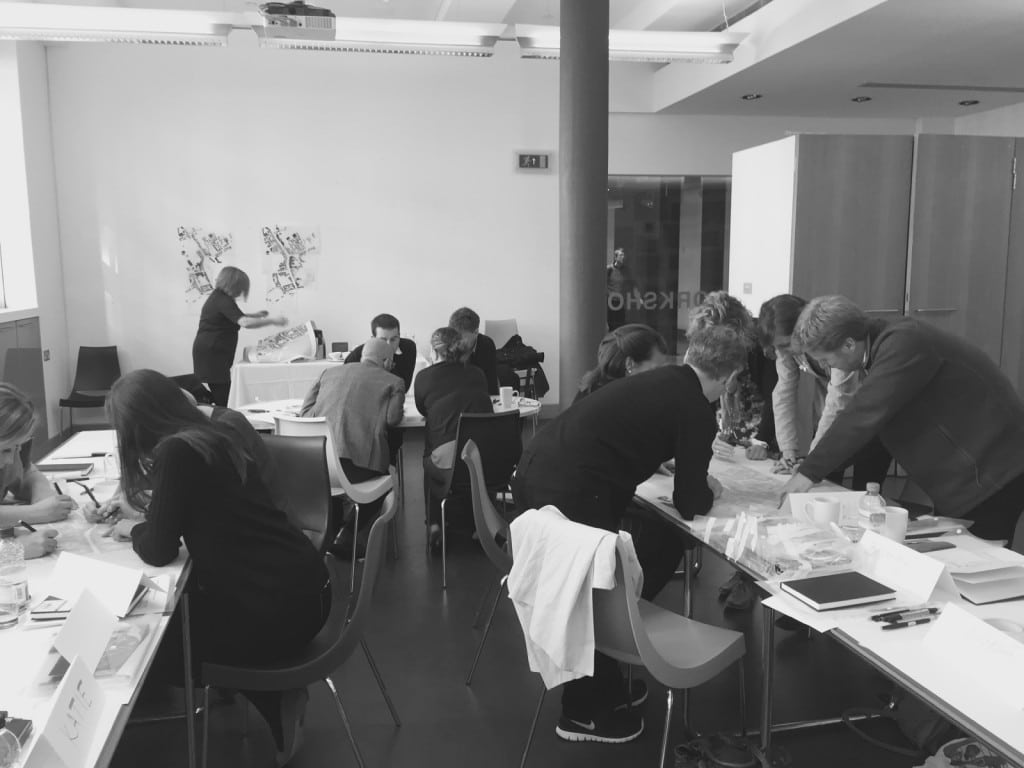 For more information on the Place challenge 2015: follow the last 2 days activity on Twitter #placechallenge2015 and the daily newsletters
http://www.ads.org.uk/place-challenge-2015-day-1-newsletter/
Tags: ag planning architecture, architecture, drawing classes, Placemaking, planning, Scot gov planning, scotitsh government, scottish government architecture, sg planning
Comments