Planning and Architecture
SAQP Awards 2015 … and the winner is
November 11, 2015 by planningarchitecture No Comments | Category Architecture, Scottish Awards for Quality in Planning 2015
Following welcoming remarks from John McNairney, Scottish Governments Chief Planner, Susie Stirling presented the certificates for the Government's Designing Places Student Competition.
The main part of the evening was the presentation of the record number of Awards and Commendations for 2015.  Projects ranging from development on the ground through to good practice in planning enforcement were highlighted.  Looking at the projects which were recognised, some clear themes came through – the important use of innovation in media and mapping techniques, plus the policy areas of housing delivery and town centre first.
The biggest cheer of the night was for Loch Lomond and the Trossachs National Park which took the Overall Winner award with its LIVE Park Main Issues Report engagement.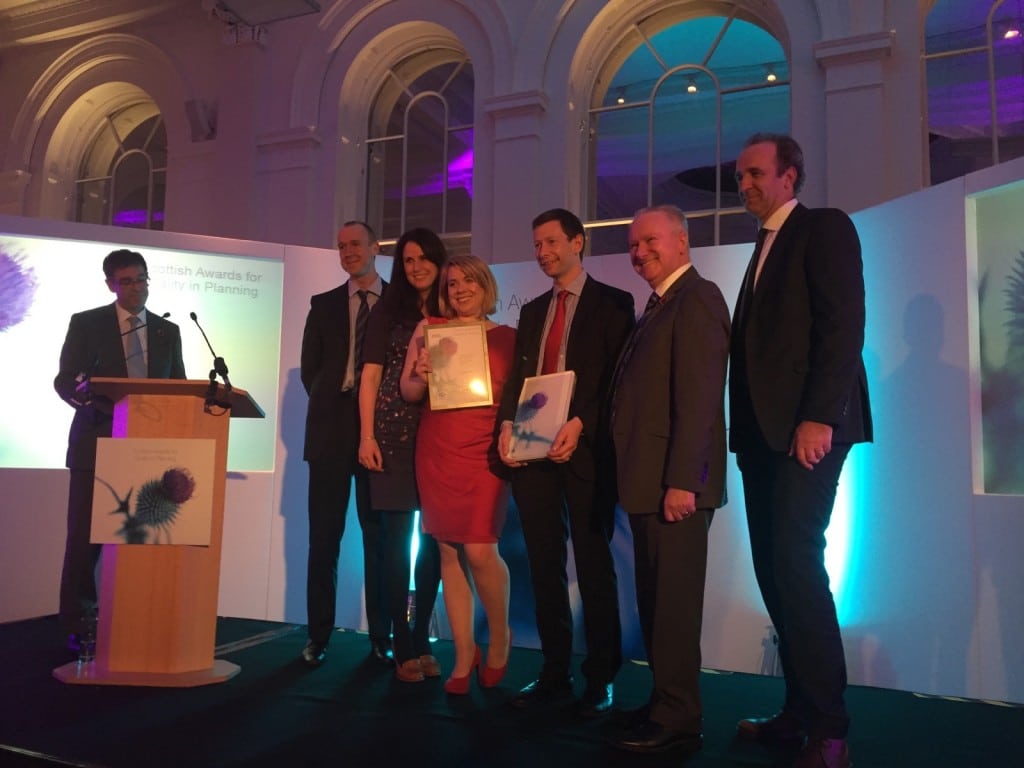 Following Pam Ewen, RTPI Convenor, the ceremony was rounded off by Mr Neil who praised not only the judges and winners but also encouraged people to share their positive experiences.
And that concludes SAQP2015.
After a short hiatus, we will start to think about SAQP2016, and how we can ensure that these great examples of planning in Scotland are disseminated to a wider audience. 
Graham Robinson
Tags: Designing Places Student Competition, drawing classes, planning, planning architecture blog, planning awards, planning blog, SAQP, SAQP 2015, SAQP awards, SAQP2015, Scot gov planning, Scottish Awards for Quality in Planning 2015, sg planning architecture
Comments