Planning and Architecture
Scottish Awards for Quality in Planning
The Scottish Awards for Quality in Planning are one of the Government's most prestigious awards. They celebrate achievements in planning, from the detail of processing to the bigger picture of creating places which will become the legacy of our professionalism.
The four judges have careful considered all the applications. Having shortlisted 22 projects in the four categories of Partnership, Place, Plans and Process, they have now recognised 16 projects with awards for 2017.
Overall Winner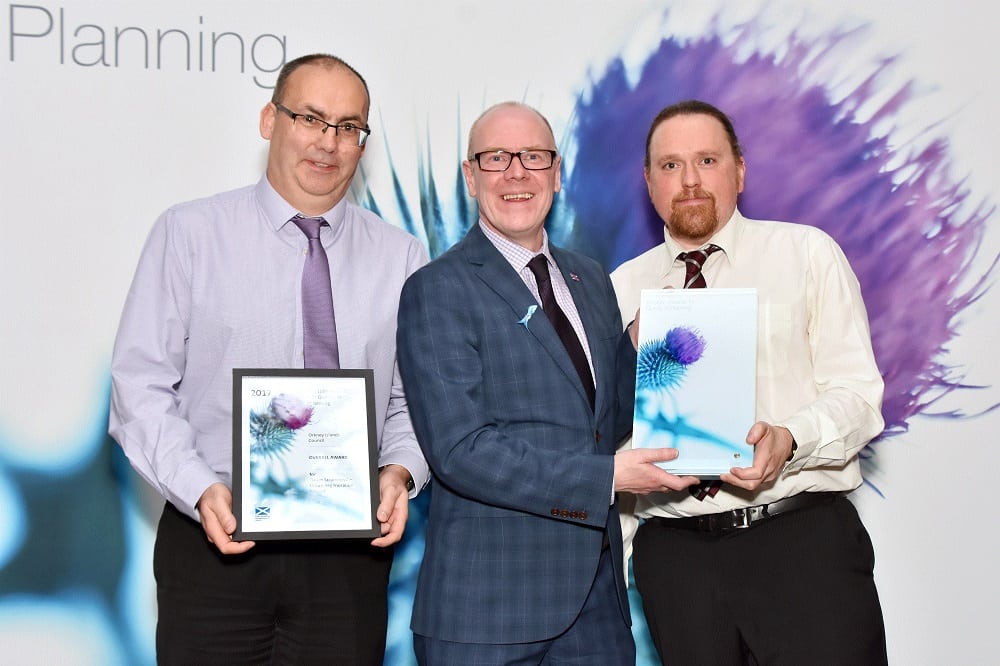 The Judges have recognised Orkney Islands Council with an Overall Award for its Team Stromness project. The judges considered that this was an exemplary Urban Design Framework delivering on the ground. The Council's passion to see Stromness modernise whilst maintaining its historical elegance was to be congratulated.
You can view all of the award winner's videos in our recent blog post – SAQP2017 Award Winners.
You can view an interactive map featuring all the 22 shortlisted projects, plus judges' comments on the award winners in the map below:
https://drive.google.com/open?id=1c8r-ZT8EBYlktwiQzSoFEGFbts07-mbD&usp=sharing
Alternatively details of all award winners are available in this word document:
People's Choice in Planning Award
Congratulations also goes to Cairngorms National Park Authority which picked up the People's Choice in Planning Award.
We have also published details of award winners and commendations from 1999-2017 .
For updates follow @ScotGovPlanning on Twitter.
Comments