Public Procurement and Property
Visitors from South Korea finding out about project bank accounts
December 13, 2017 by Sarah McLeod No Comments | Category Procurement news, project bank accounts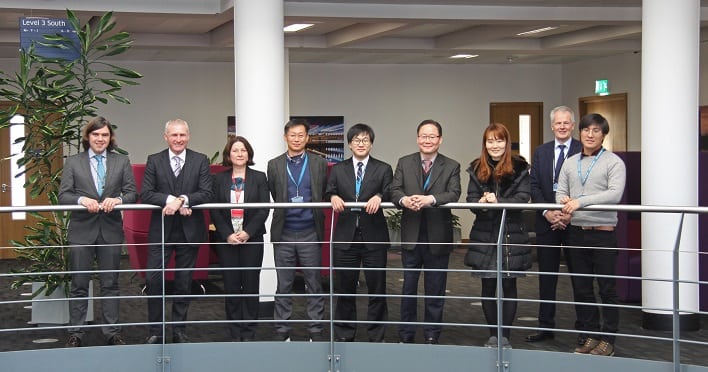 Last week visitors from the Republic of Korea came to hear about our approach to implementing Project Bank Accounts (PBAs) in the construction sector.
Public procurement in Korea
The Korean Government's Public Procurement Service (PPS) has been looking into ways to make up for problems that can sometimes occur between larger and smaller businesses in construction supply chains, which usually involves payment abuse.
PPS carries out their government's procurement policy and practice through KONEPS (Korea On-Line eProcurement System). KONEPS tracks a number of metrics, including the amounts and timing not only of supply chain payments but also of wages paid to site labour, both of which can be significantly delayed. It was fascinating to see yet again the way that measurement and evidence can spotlight bad practice, initiate change and promote better ways of working.
Sharing knowledge
Our guests were very interested to hear about the role trust law has in enabling some key PBA features, for example, subcontractors being paid concurrently with the main contractor, and protecting their payments from upstream insolvency. While there appears to be no equivalent facility in Korean law it will be very interesting to monitor if, and how, their government develops the concept of payment protection in particular.
Engaging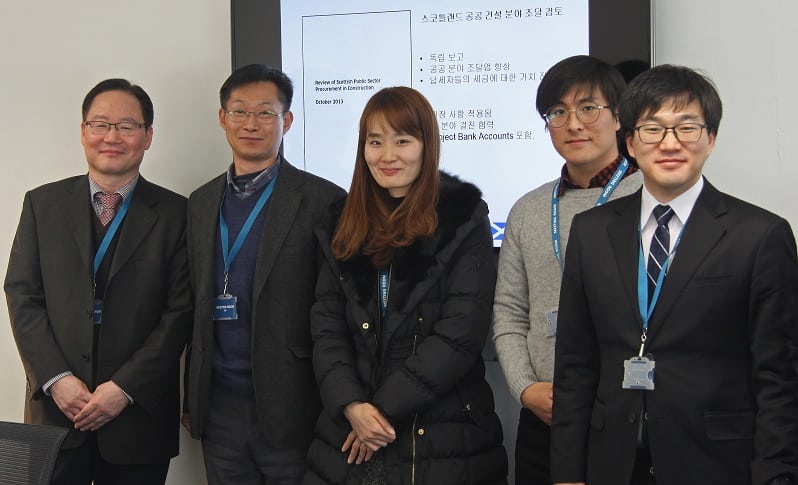 To help better engage with our visitors we procured translation services from our framework contract so they could read our key points on screen, which allowed more time for their interpreter to facilitate the subsequent conversations. We wanted to make sure our guests' overall experience was stimulating, fulfilling and reflected well on Scotland and the Scottish Government.
More information on PBAs
Further information on Projects Bank Accounts is available on our website, and our twitter feed (@ScotProcurement) promotes regular updates on stakeholder engagement.
Tags: overseas delegates, public sector procurement, South Korea
Comments