Public Procurement and Property
Serving up sustainable outcomes with BaxterStorey
November 16, 2022 by Melissa Reilly No Comments | Category contracts, Living Wage, real Living Wage, suppliers, Sustainable Procurement
To continue our Living Wage Week celebrations, we're focussing on the variety of sustainable outcomes being served up by our Catering Services contract awarded in Summer 2022. We spoke to our colleague Lucy Wright from the Procurement Services Division and the contract supplier, BaxterStorey.
As well as payment of the real Living Wage, a number of real benefits are being delivered through this contract to benefit people using the catering services and the wider people of Scotland  – including employees and suppliers. Let's dig in to find out more!
Can you please tell us your name, job title and what your role was in implementing the Catering Services contract?
Lucy Wright: As part of my role as a Senior Portfolio Specialist in the Scottish Government Procurement Team I was the lead buyer on the procurement of catering services. I was responsible for ensuring that the procurement followed procurement legislation and Scottish Government procurement policy and the contract delivered value for money and sustainable outcomes, such as community benefits, payment of the real Living Wage and a commitment from the supplier to adopt the Fair Work First principles in the delivery of the contract.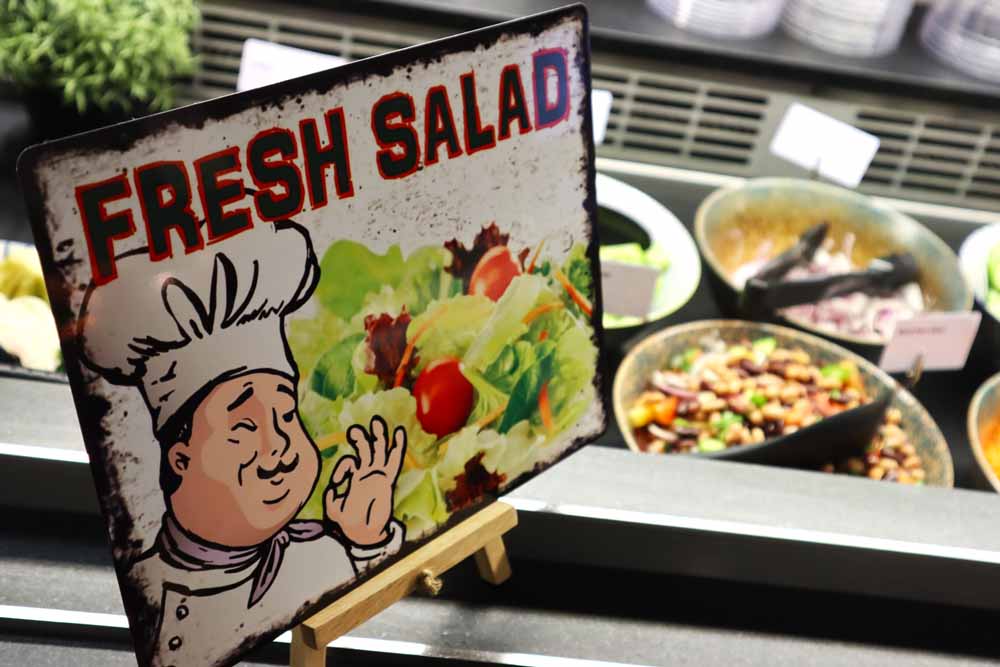 What does this contract involve the delivery of? 
Lucy: Under the contract BaxterStorey is responsible for delivering a fully managed catering service to staff across the Scottish Government estate, Transport Scotland and National Records of Scotland. This includes staff restaurants and coffee shops as well as corporate hospitality.
The contract has a strong focus on using fresh, local produce and as part of their tender response BaxterStorey is committed to the contract being carbon neutral from day one, through carbon offsetting, whilst working in partnership with the Scottish Government to create a road map to net zero.
It also incorporates flexibility to adjust to the Scottish Government's future needs, for example, to remove or add buildings should the estate change.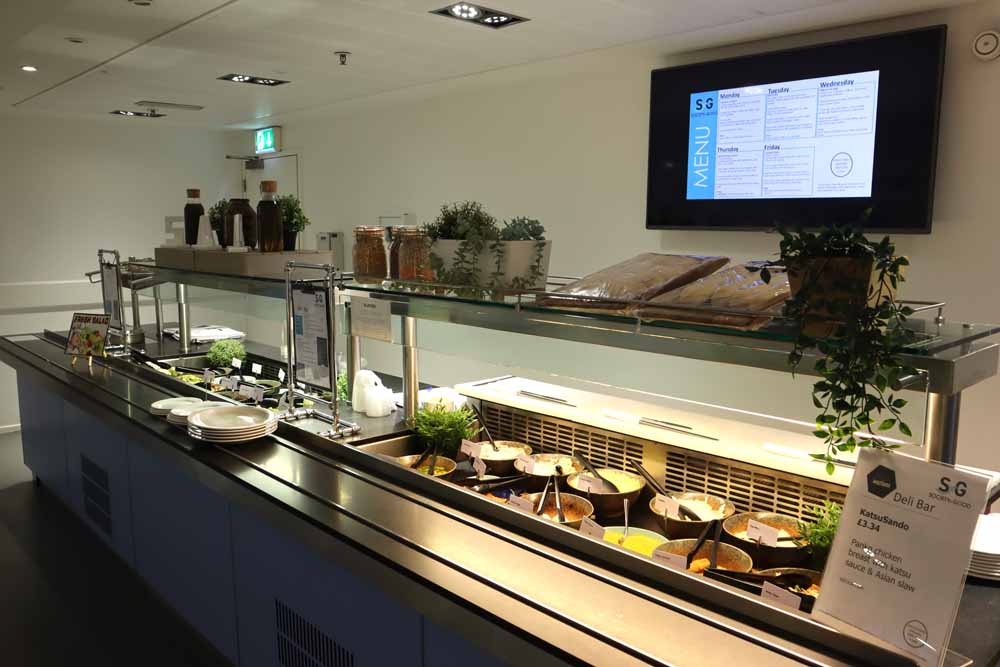 Good for Businesses and their Employees
Tell us about your organisation, BaxterStorey…
As one of the UK's leading independent hospitality and catering providers, BaxterStorey provides customers with great tasting meals and unparalleled service.
Founded in 2004, BaxterStorey has always provided customers with the best quality food and coffee. Set up by its founder and Chairman, Alastair Storey, the business anchors itself on the principles of fresh, local, seasonal food, a major commitment to training and development and an entrepreneurial spirit at the core of the business.
BaxterStorey has grown rapidly since its inception, with the company expanding into Ireland in 2006, Scotland in 2010, and BaxterStorey Europe following shortly after in 2011. BaxterStorey is part of the WSH family; a group of hospitality businesses which collectively employs 21,000 people across restaurant brands including Benugo and Searcys, as well as school caterers Caterlink and Holroyd Howe.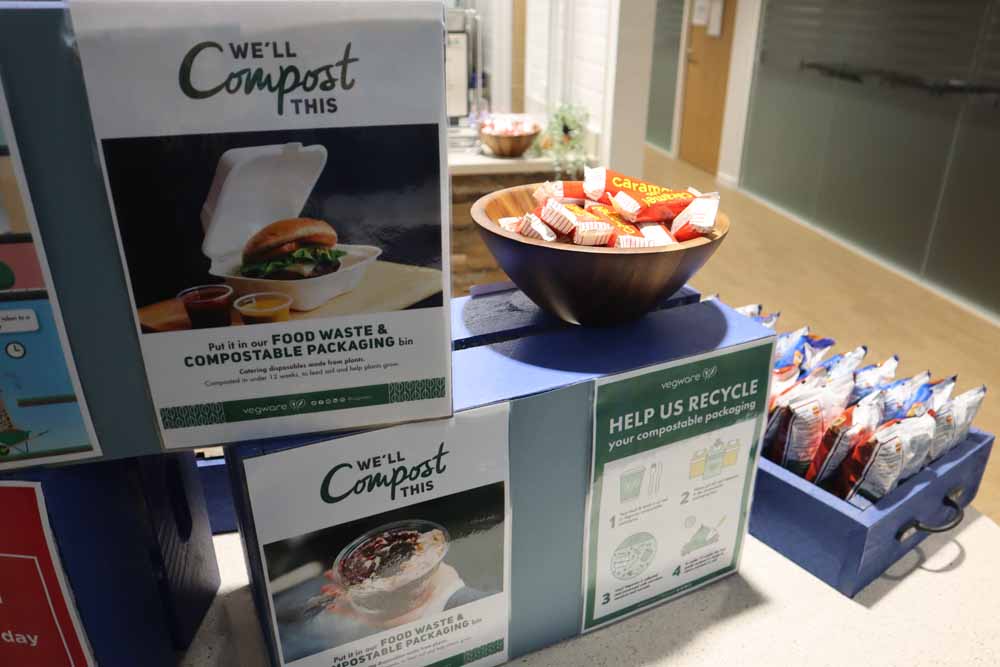 Tell us about your other public sector work…
BaxterStorey operates in over 90 sites across Scotland, with a vast portfolio within the public sector including catering services in broadcasting and universities. This list is no means exhaustive with the caterer part of the WSH family which operates high street coffee brand Benugo.
We are passionate about supporting the local community and work closely with our clients to help drive charity initiatives with our teams actively involved in fundraising.  We are long-standing partners of the STV children's appeal, and every year invest more into raising much needed funds to support their work making a positive difference to children in Scotland affected by poverty. We work closely with local schools, and our chefs love teaching the future generations about the importance of nutrition and showing simple recipes for them to try at home with their families.
Most recently, our team at Scotland Rural College (SRUC) in Edinburgh provided 90 Ukrainian refugees with regular meals, including breakfast, lunch, and dinner, whilst they have been staying in student accommodation. From doctors and film producers, to cooks and students, the refugees were offered sanctuary in the country through the Scottish Government's super sponsor scheme, and we volunteered our support and services to ensure they were provided with nutritious, hearty meals and most importantly, were made to feel welcome.
We know the importance of being connected to our community and supporting suppliers close to our locations. We have an exclusive partnership with Mosgiel Milk and the Scottish Government buildings, where all our milk comes directly from their organic farm in Ayrshire, hand delivered by eco-friendly vehicles in non-plastic bottles, we're proud to be supplying this incredible tasty product to you, knowing that it's benefitting the local Scottish community, and the wider planet!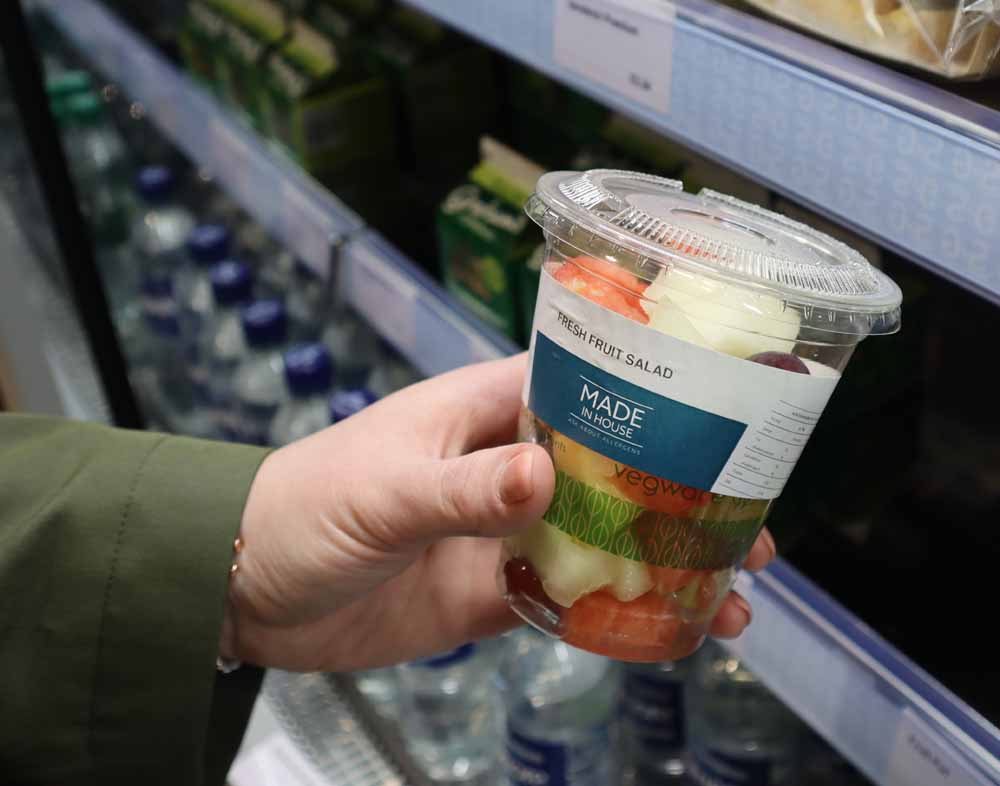 This is Living Wage Week, why is it important to your organisation to pay the real Living Wage? 
The last few years have been challenging with the pandemic and now the cost-of-living crisis, and we have a responsibility to ensure our teams are rewarded for their loyalty, passion, and craft in what they do. We invest in our people and have created opportunities for skill development and career progression. Hospitality is a diverse and dynamic industry to be part of and we create opportunities through our award-winning training academies for our teams to grow a long and exciting career with us.
How else do you embed Fair Work principles in supporting your employees? 
The wellbeing of our teams is of paramount importance to us, we create workplaces where our teams are given the support and tools to be creative, progress in their careers and work within a supportive and inclusive environment.
We run programmes like 'Training Tuesdays' which is dedicated time away from the floor for our teams to develop and grow their knowledge. The business offers over 500 training programmes, including apprenticeships with HIT Training and Future Chef, which includes marketing, kitchen essentials, project management, HR and more, so our teams can expand their learning in whichever direction suits.
This year saw the launch of our DIVEIn committee, set up to celebrate and champion diversity across our business and to create a workplace culture which is inclusive for all. We also have our WOW Committee, which works to offer resources and support for those who are having mental health challenges in the workplace. Over the past two years we have trained 95 mental health first aiders, these are people in our business who volunteer their time to those who need a friendly chat over a coffee or the phone and offer advice and signpost further information or resources if needed.
We partnered with Ruth Hansom, the first female chef to win National Young Chef of the Year, and a Great British Menu Finalist, to support our commitment to more women in hospitality. As well as being an accomplished chef offering mentorship and coaching to our rising stars, Ruth has helped us some of our female chefs launch a Women in Hospitality network which is lobbying to ensure we have more senior women leaders in our business, and wider industry.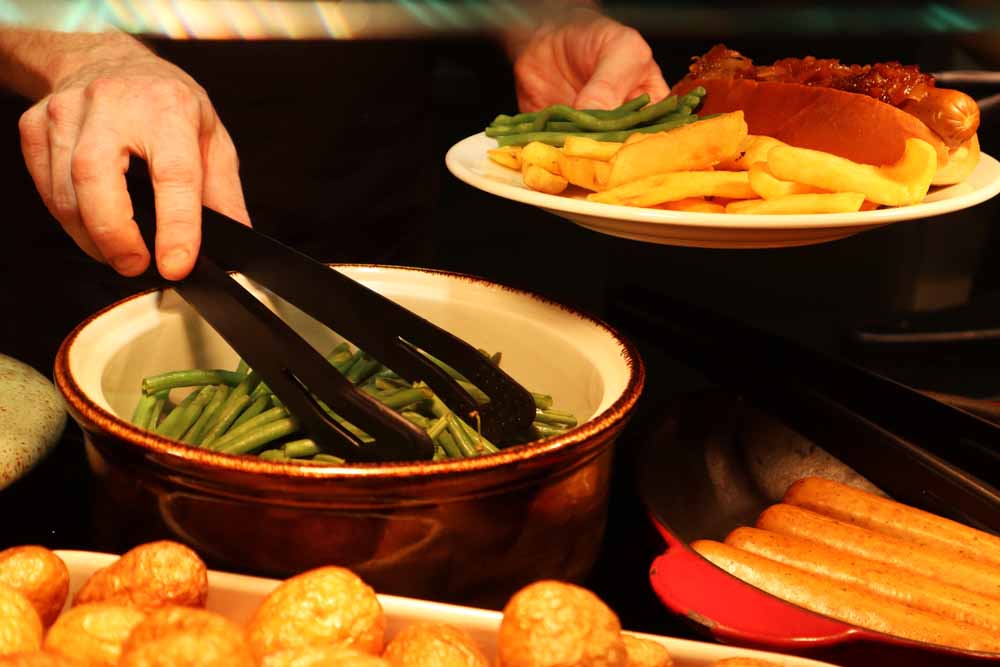 Good for Society
'Good for Society' is one of our outcomes for public procurement in Scotland. What other community benefits will be delivered through the Catering Services contract?
Lucy: As part of their tender response BaxterStorey is committed to delivering community benefits which include:
• One apprenticeship opportunity;
• One paid week of work experience open to all graduating chefs from local colleges;
• A "Good Food Schools" education initiative in line with SG Good Food Nation;
• £1000 annual donation to charity – either monetary or in the form of equipment or anything else required by the nominated charity;
• BaxterStorey also has 50 Scottish based suppliers in their supply chain, 75% of which are small-medium enterprises (SMEs).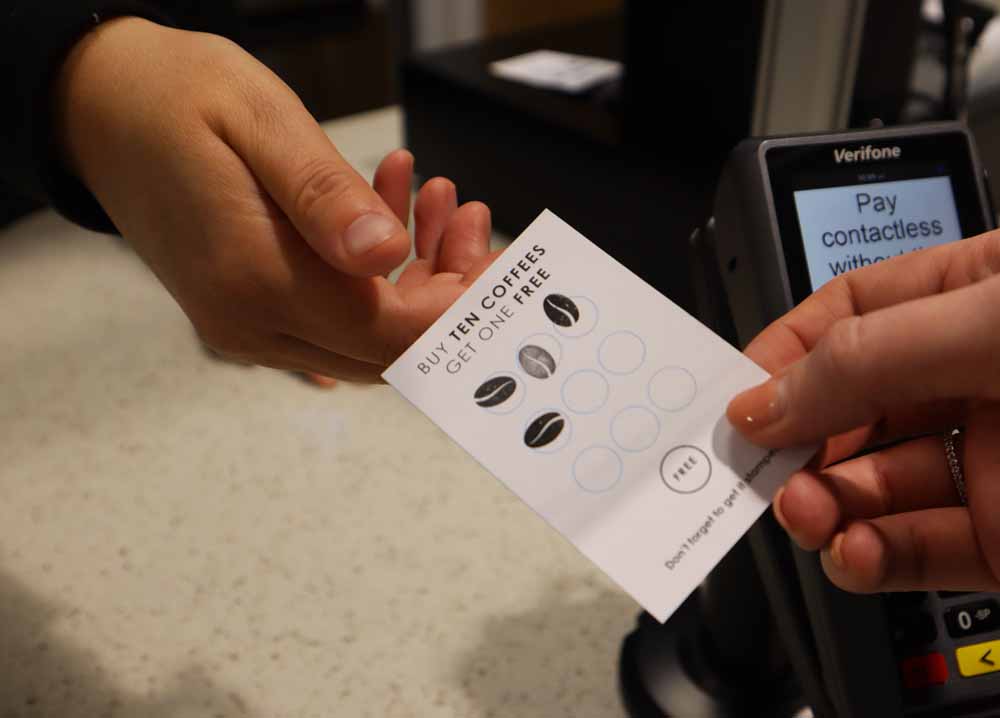 Finally, what future plans do you have for Scottish Government catering or what's new that colleagues could look out for in our buildings?
As the festive season approaches, we are thrilled to be serving up Christmas lunches for the first time, post-pandemic. We love this time of year for creating delicious home-made sweet treats like mince pies and warming gingerbread lattes, to a hearty Christmas dinner with all the trimmings.
We are also investing more into our coffee with the relaunch of our Barista Academy, and our partnership with 2 X World Champion in Coffee and Spirits, Dan Fellows. Dan will be working with our baristas to introduce interactive masterclasses, where your colleagues can come along and learn some tips and tricks to making a perfect flat white, and maybe some latte art!
We're excited to show you just how obsessed about food and coffee we are, from your latte when you arrive in the morning, to a nutritious lunch made with local seasonal ingredients, to a sweet treat to get through the afternoon.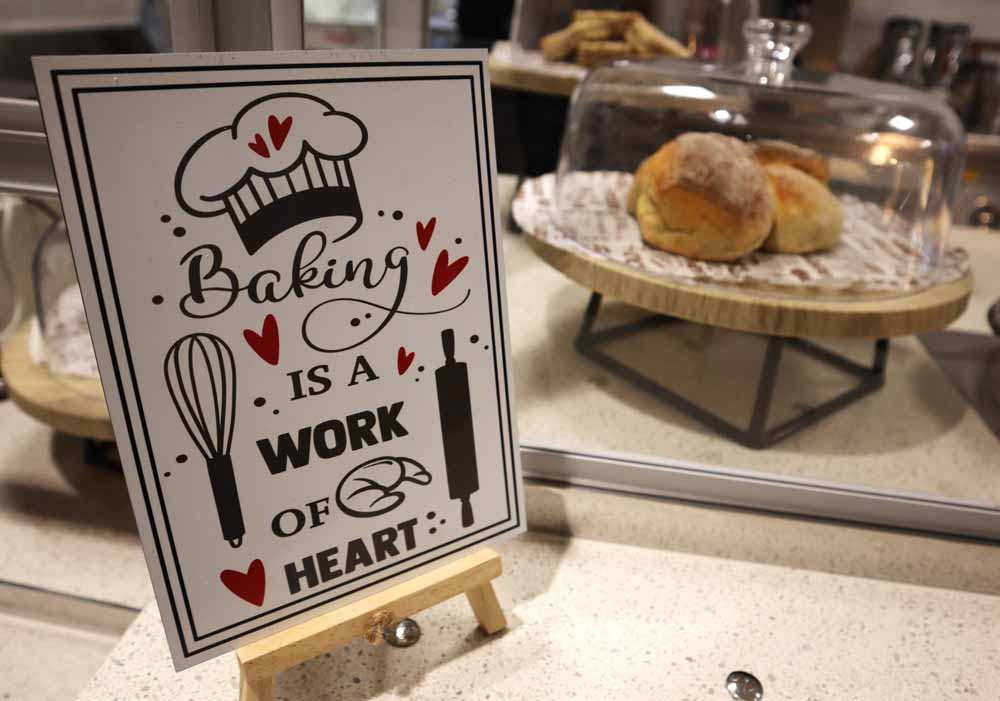 Buyers, click here to read the latest SPPN on Fair Work First implementation
Suppliers, click here to find out more about joining Living Wage Scotland.
---
For further information on public procurement in Scotland please visit www.gov.scot/procurement
Please email enquiries to scottishprocurement@gov.scot
Follow us online:
Tags: contracts, Living Wage, living wage week, Real Living Wage, Suppliers, sustainable procurement
Comments