Public Procurement and Property
Household and Health Survey Supplier Opportunities
April 3, 2023 by Melissa Reilly No Comments | Category Contract Notices, Procurement news, suppliers
The Scottish Government wishes to place a contract with an external service provider to deliver the 2024, 2025 and 2026 Scottish Household Survey (SHS) and Scottish Health Surveys (SHeS).
The requirement was issued as a lotted requirement to appeal to a greater number of suppliers. View the contract notice here on Public Contracts Scotland.
Lot 1 Household Survey
The Scottish Household Survey (SHS) was first commissioned in 1998, when devolution preparations had identified a need to improve information sources in Scotland. It has run every year since then, and provides critical information on the characteristics, attitudes and behaviours of the population (social survey), as well as the physical condition of dwellings (physical survey). The current target sample size is 10,450 households for the social survey and 3,004 households for the physical survey.
The results are used by the Scottish Government and external stakeholders to inform policy making, evaluation and spending decisions across a wide range of areas, including poverty, housing, transport, local government, public services, internet, sport, culture, natural environment, volunteering, social capital and justice. The survey underpins multiple published performance frameworks (including the National Performance Framework and the Local Government Benchmarking Framework), and enables the monitoring of progress against legislative targets (including fuel poverty and climate change).
Lot 2 Health Survey
The Scottish Health Survey (SHeS) is a large-scale household survey providing important information on the health and health-related behaviours of people in Scotland. It interviews around 5,000 adults and 2,000 children each year and is crucial to understanding changes in population health and health risk factors such as smoking, drug use, alcohol consumption, obesity diet and physical activity over time.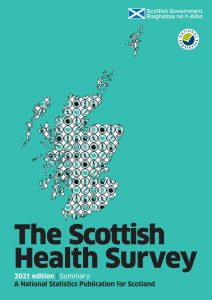 It allows the monitoring of inequalities and provides evidence at both national and local level.  The survey is used by the Scottish Government and external stakeholders to inform policy making, evaluate progress and demonstrate change.  It provides the evidence to monitor a wide range of targets and indicators, including National Performance Framework indicators relating to mental wellbeing, healthy weight, health risk behaviours, physical activity, child wellbeing and happiness and food insecurity.  SHeS first ran in 1995 and was repeated in 1998 and 2003 before becoming continuous from 2008 onwards.
---
For further information on public procurement in Scotland please visit www.gov.scot/procurement
Please email enquiries to scottishprocurement@gov.scot
Follow us online:
Tags: Contract notice, Scottish Health Survey, Scottish Household Survey, supplier opportunity
Comments