Health and Social Care
National Care Home Open Day
June 24, 2014 by Eilidh Smith No Comments | Category Uncategorized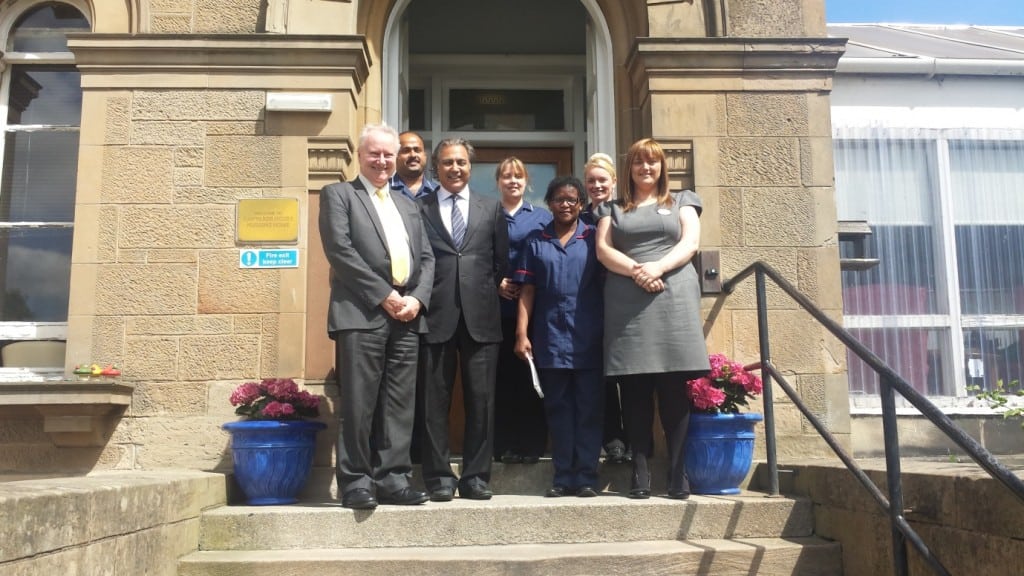 On the 20th June 2014 thousands of care homes across the UK opened their doors to the public for National Care Home Open Day.
National Care Home Open Day is a day when care homes in the UK can take centre stage, by welcoming the public and arranging lots of events and activities that will help to create lasting links between care home residents and their local communities.
Integration and Reshaping Care team participated by visiting 2 care homes alongside Alex Neil, Cabinet Secretary for Health and Wellbeing and Michael Matheson, Minister for Public Health.
Alex Neil visited Rawyards House Care Home in Airdrie with Eilidh Smith, a member of the team. "It was great to engage with staff and it was rewarding having the opportunity to talk to residents and to hear about how much they enjoy being at Rawyards. I was lucky enough to even have a master class in knitting by one the residents. A great day was had by all and we were so grateful to Rawyards House for letting us visit."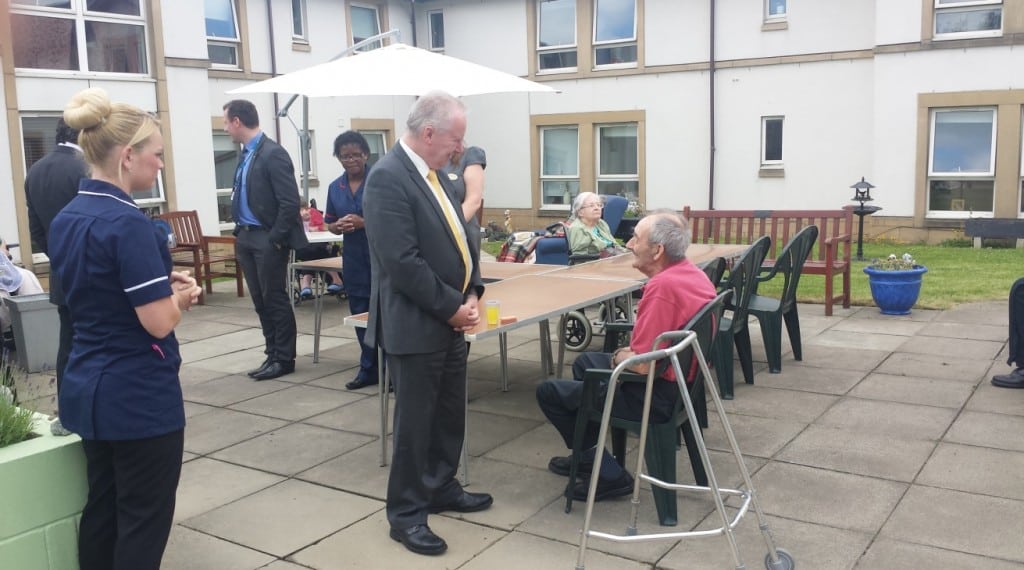 Richard Lyall accompanied Michael Matheson to Thorntree Mews in Falkirk where he had a warm welcome by the senior management team and a chance to speak to residents.  "There was a buzz of activity with a lovely cream tea, some great music and a bit of dancing and we even had a very elderly resident (I shall spare blushes and not tell you her age) but go up and gave us a note perfect performance on the piano).  It certainly felt like a home that the community were very much part of with lots of regular visitors, not just there for the Open Day itself".
Tags: care, community, National Care Home Day, NCHOD2014, residential care, Social Care, users of care services
Comments