Health and Social Care
Innovative Health Intelligence – Augmenting Integration and Quality
May 27, 2015 by Linda White No Comments | Category Uncategorized
–
We all know that Health and Social Care Partnerships will play a pivotal role in improving the health and wellbeing of the people in Scotland. Effective information is going to be essential to ensure intelligence underpins local strategic planning and decision making.
Here at the Information Services Division, part of Public Health and Intelligence within NHS National Services Scotland, we have been commissioned by the Scottish Government to develop a social care data collection that will enable the measurement of social care activity that can be linked with health data collected nationally. This development work is part of our 'Health and Social Care Data Integration and Intelligence Project'. The information that results from this will provide the basis for a wide range of analyses of resources and outcomes across health and social care at various levels from individual up through localities and partnerships to national level.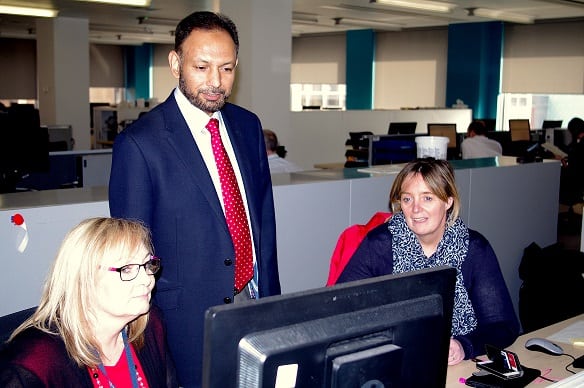 Putting detailed information at the fingertips of partnerships gives those partnerships a greater understanding of historical patterns of service to put alongside  a strong basis for strategic planning and improvement. Through this work, resource use can be more clearly understood, showing costs, activity and variation for different population groups. This information can also facilitate better anticipatory care planning, early intervention, and prevention.
We are also putting our staff on the ground through our Local Intelligence Support Team to develop a collaborative working with our colleagues in partnerships. This important team  augments our support for improvement across health and social care. Partnerships are responding to our offer to discuss requirements very positively, with many requesting support for strategic commissioning; needs assessments; performance indicators; information management; locality analysis and 'high resource individuals'.
Scotland has some of the best health data in the world. We are keen to support our colleagues involved in health and social care with our knowledge, experience and expertise. By working together we can improve health and social care outcomes through robust and innovative intelligence.
If you think we can help you to make a difference in the health and wellbeing of people in Scotland, get in contact with us at nss.phi-communications@nhs.net
Professor Mahmood Adil (Medical Director, Information Services Division and Health Protection)
Tags: Data, Early Intervention, Health and Social Care Data Integration and Intelligence Project, Information Services Division, Prevention, scotland, Strategic Commissioning
Comments