Health and Social Care
Self Management: Putting People in the Driving Seat of Integration
September 16, 2015 by Linda White No Comments | Category Uncategorized
My final year at University was hard enough with exams, dissertations and impending career choices filling my thoughts and driving my actions. When I was diagnosed with diabetes in 1993, I had no understanding at all of 'self management', everything about my diabetes was new to me. It was never discussed, and I certainly never realised that as I was reading up about my new condition, as I was speaking to other people who knew about diabetes and as I joined Diabetes UK, that I was starting a journey towards self management. I was simply relieved to know what had been 'wrong' with me and was feeling miles better, thanks to the support and medication I was receiving. I could get on with my exams and finish my dissertation. I did as the nurses advised, checking my blood levels, keeping diaries, eating from the diet sheet they had given me and taking my insulin as described.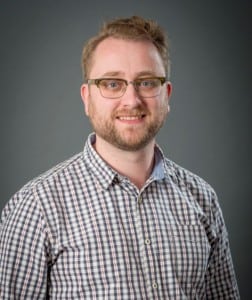 After I graduated I started on a year long contract of voluntary work in London while I figured out what I was going to do. About two months in I found myself sniffling with the flu. I remembered that my nurses in Glasgow told me to 'come and see them if I was ill' and they'd 'tell me what to do', so I did as I was told, albeit in London. The nursing team there were shocked, asking me why I wasn't just self managing and altering my medications while I was ill. The resulting confusion shocked me, but was the jolt I needed to realise that I was in control of my condition, and not only was I the best person to manage it, I was more than capable of doing what they asked of me.
Flash forward 22 years, and I've collected a few more long term conditions as well as the skills, knowledge and experience that the decades have given me to manage them fairly well, most of the time. I have also been responsible for leading the self management work at the ALLIANCE for the last 7 years, including supporting the , , and theSelf Management Awards – all celebrating and showcasing the breadth of exciting, inspiring and innovative work in Scotland.
28 September to 2 October is Self Management Week 2015. The ALLIANCE has been celebrating Self Management Week every year since 2010, helping to showcase the fantastic work taking place across the country. Living well means something different to everyone. In order to achieve that for your own wellbeing, it means being supported to work together with all the people involved in your care and support, to recognise you as the expert in your life.
Self management is at the heart of our role to strengthen the voice of people living with long term conditions and to ensure they are in the driving seat of their support and service delivery. However, ours is not the only voice championing people's lived experience and the importance of self management. Self Management Week 2015 is an opportunity to shout about what keeps you well and how services work to keep people well. Getting involved in Self Management Week 2015 raises the profile of some of the wonderful support delivered throughout Scotland and advocates for people as experts in their own life.
Are things changing? I've just been invited to attend my first Diabetes self management course, DAFNE (Dose Adjusting For Normal Eating) by my NHS team. My first reaction was 'what use is it all these years later, I'm doing fine?' However, I quickly remembered my journey, my learning through the years and the strength I gained from the support of others. Self Management is how I live, but I've got so much more to learn, and share with others and I'm determined to keep learning, keep sharing and keep encouraging others to join in with this thing called self management. How can I do that if I don't join in myself?
Stay connected with what the ALLIANCE is doing to support self management across Scotland by joining the Self Management Network Scotland. You can join via the website http://smns.alliance-scotland.org.uk/join/ or you can email smns@alliance-scotland.org.uk.
For more information, you can contact Kevin at:
Kevin.Geddes@alliance-Scotland.org.uk.
Tags: ALLIANCE, Health and Social Care Integration, Integration, long term conditions, self management, Self Management Week 2015
Comments