Planning and Architecture
National Development Management Forum
November 25, 2015 by planningarchitecture No Comments | Category National Development Management Forum
Building networks, engaging with others, and sharing good practice were key themes at this year's National Development Management Forum, which took place yesterday 24th November, 2015  at Scottish Government's office Victoria Quay, Edinburgh.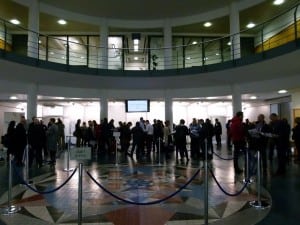 The event brought together 100 delegates from planning authorities, the private sector, the Agencies and central Government, to discuss and share ideas through a mix of plenary sessions and practical 'hands-on' workshops across a range of topical development management themes.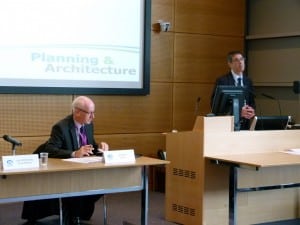 This is the first time the Scottish Government has run the Development  Management Forum in this format, it also marks the re-establishment of the forum after a break of several years. The new format allowed delegates to select from a number of topical workshops to attend on the day, providing the opportunity for planning officers to come together alongside their counterparts from the development industry, planning consultants, key agencies and others involved, or with an interest in, the development management process.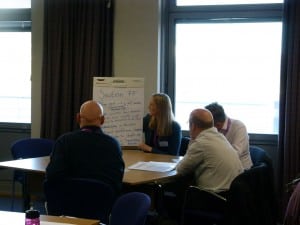 The aim of the day was to share experience, learn from differing perspectives, and in some cases to help inform the development of policy and practice.
Individual workshops provided the opportunity to hear first-hand from Historic Environment Scotland (HES) about changes to listed buildings procedures and the role of HES; to contribute to the development of practice aimed at streamlining EIA Scoping for Coal; and, to inform the early development of Scottish Government proposals for transposing changes to Europe's EIA Directive.
Workshops were also held on 'Planning for Housing Delivery', and 'The Place Standard'.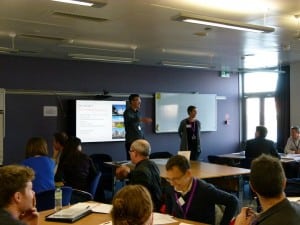 Reflecting on the day itself, Nicola Barclay, Director of Planning at Homes for Scotland and a guest facilitator at the forum commented: "The value of the Forum is in bringing together the different parties in a collaborative environment to share experience and build relationships to support the delivery of high quality development on the ground."
For more information and outputs from the Forum, including workshop presentations http://www.gov.scot/Topics/Built-Environment/planning/Development-Management/Forum and the presentations below.
Cara Davidson
Tags: #SGDMForum2015, Development Management, Development management forum, DM forum 2015, planning, planning architecture blog, planning blog, Scot gov planning, scotitsh government, scottish government Development management, scottish government Development management forum 2015, sg planning
Comments