Planning and Architecture
Designing Places Student Competition
November 9, 2016 by planningarchitecture No Comments | Category Scottish Awards for Quality in Planning 2016
At the Scottish Awards for Quality in Planning (SAQP) ceremony, 8 November, the winning students of this year's Designing Places competition received their certificates.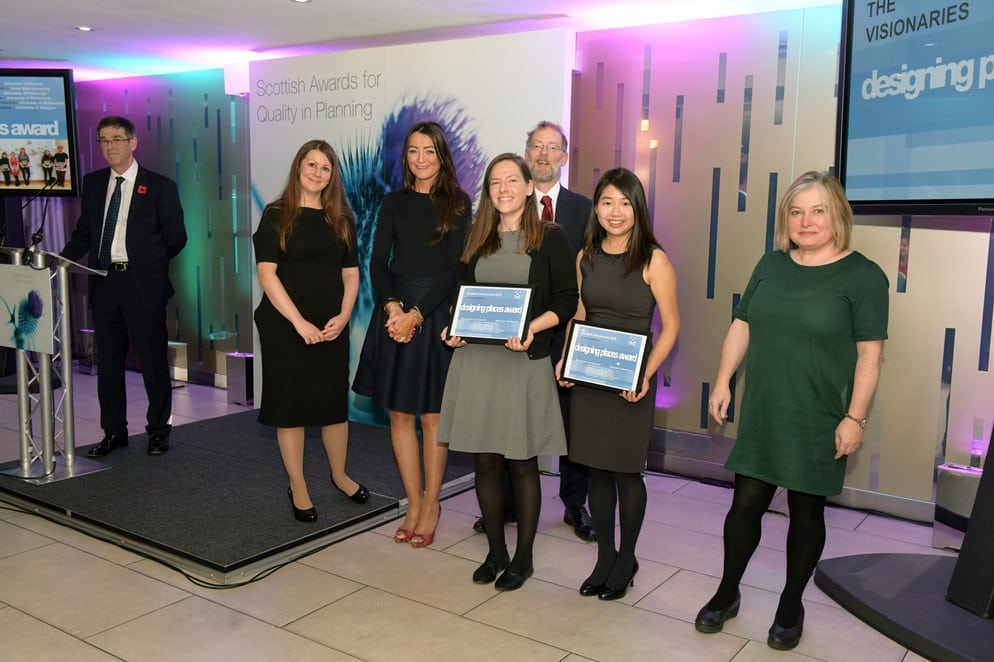 This year's competition took place on Saturday 12 March 2016, at the Lighthouse, in Glasgow. The day was led by Susie Stirling (Scottish Government), supported by Ian Alexander (JM Architects), Rowena Statt (Anderson Bell Christie), and Stuart Watson and Kristen Anderson (Scottish Government). Special guests included Stuart Mearns (Head of Planning and Rural development, Loch Lomond and the Trossachs National Park LLTNP) and Steve Hunt (Director Public Wireless Programme, Scottish Future's Trust). At the end of the day, Ian Gilzean, the Scottish Government's Architect, acted as one of the Judges and presented the winning team with their book prizes.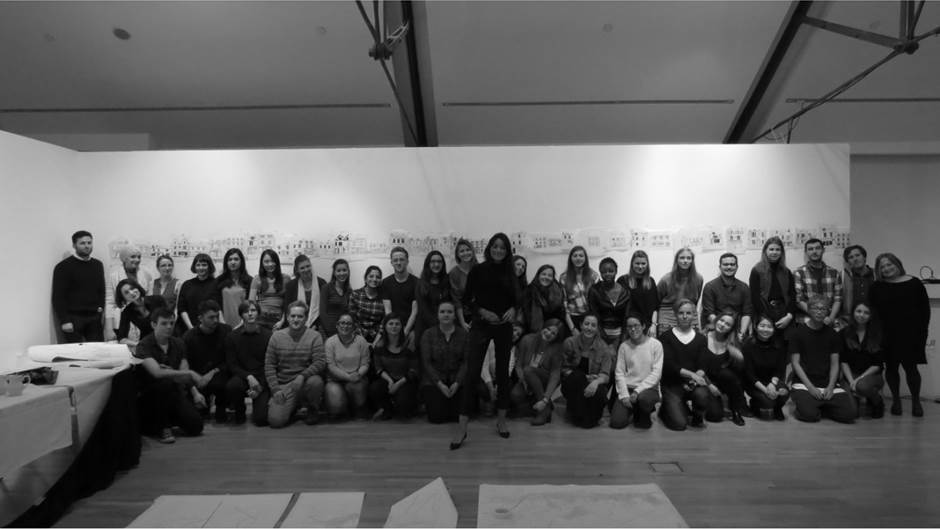 Built environment students from courses in architecture, landscape architecture, urban design and planning from, across Scotland, attended the one-day live masterplanning class which this year focused on Callander. This reason for selecting this town was because it linked to the residing 2016 Scottish Awards for Quality in Planning Overall Winner. This meant that the National Park were able to build on the success of their Main Issues Report and use one of the sites, within the plan, to be designed by students.
Work of outstanding quality was produced during a fast paced afternoon by all teams. The judges were impressed with everyone's dedication, team work and excellent outputs. In addition, with this year being the Year of Innovation, Architecture and Design, each of the six teams were challenged to weave in innovative ideas into their design concepts as well as embracing the digital place agenda. Plus, the day was timed with the 'Disabled Access Day' and so inclusive design was also a requirement of the masterplan.
The winning team was called the 'The Visionaries'. They created a masterplan called 'Teith Meadows' which was heavily illustrated with sketches and design concepts. Their approach was to create something which connected to the water and maximised it's opportunities for the community as well as visitors. The team worked well under pressure and played to each other's strengths in how they organised their tasks and presentation. The masterplan also captured a good sense of scale in terms of building blocks and spaces.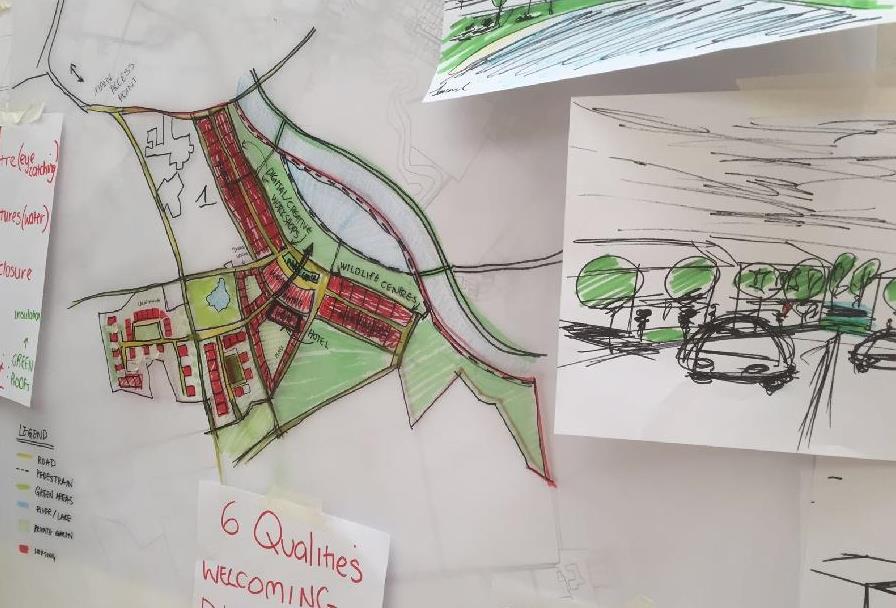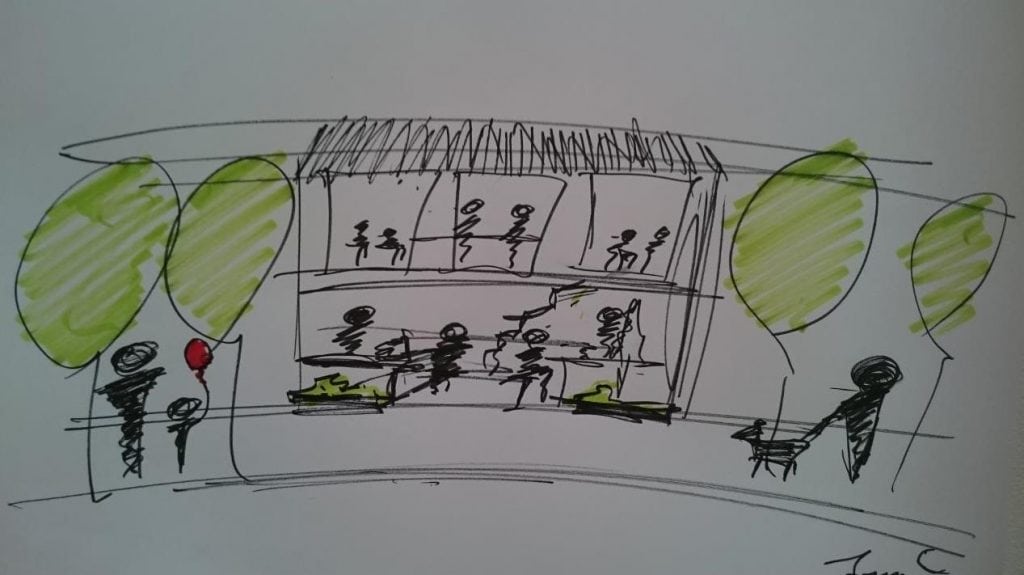 The team included:
Elsa Konkka – Architecture – Edinburgh
Hannah Fawdon Urban and Regional Planning – Heriot-Watt
Xunhern Liaw – Advanced Architectural Design – Strathclyde
Aleksandra Patarova – Architectural Studies – Strathclyde
Lauren Springfield – City Planning and Regeneration – Glasgow
Jason Chung – Architecture – Dundee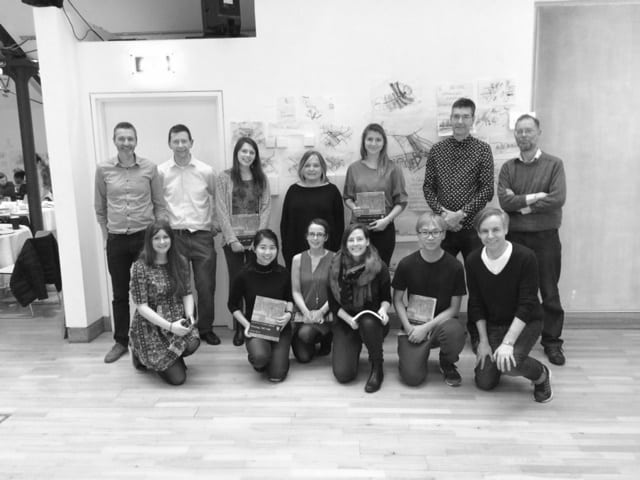 With thanks to everyone who took part in what was an inspiring day.
Tags: Architecture and place, creating places, Placemaking, planning, planning awards
Comments