Public Procurement and Property
BIM & Digital Transformation 2018
February 27, 2018 by moragangus No Comments | Category Building information modelling (BIM), Construction, Property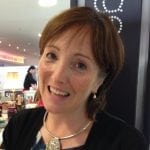 Earlier this month I was delighted to be asked to give the keynote address at BIM & Digital Transformation 2018. It's a fantastic conference that I have spoken at previously, so I was more than happy to take up the invitation. Scottish Government is leading the way on building information modelling (BIM) so it was a great opportunity to share our ideas and experience.
What are the benefits of BIM?
Accurate data can improve the effectiveness and efficiency of buildings across their whole life-cycle. BIM can help us access this data and then enable us to make the most of it.
New tools have been developed to help you do just that, which could lead to improvements in:
quality assurance
reporting
modelling, and
use of new technologies
The tools and guidance on why, when and how to use them are available via the BIM portal.
Cutting edge construction
It was a thought provoking conference with a variety of well-informed speakers and industry leaders. It was also refreshing to be at a construction and property conference with such a good gender balance. It was particularly thought provoking to speak with Stephen Good, Chief Executive of Construction Scotland Innovation Centre, who invited me to visit their facilities, which are part-funded by Scottish Government.
I visited the test factory a week later. I was keen to see some of the latest off-site automated construction techniques in practice. I was shown robotic assembly techniques and an automated production line as well as how they use a large 3D printer to manufacture components. It was also a chance to meet with industry representatives to discuss work we can take forward in the future, including the development of future strategies.
BIM is a digital tool we can use to drive change and create opportunities to deliver even better value. Every new tech has its enthusiasts – I really enjoyed meeting the people at the forefront of this one and seeing some of the innovation first hand.
Tags: 3D printing, Automated production, BIM, Building data, Building information modelling, Construction Scotland Innovation Centre, Digital, Digital tools, Digital transformation
Comments