Public Procurement and Property
Scottish Procurement on safari
February 26, 2018 by Nikki Bell No Comments | Category CIPS, Procurement news, Procurement People of Tomorrow, Scottish Procurement
I am passionate about procurement – what we do goes to the very heart of government and public services. We have a direct impact on people's lives. Speaking to people from different countries, what always strikes me is that we're all trying to do the same thing. Sometimes the challenges are different, but fundamentally we're all trying to use public money to make society better. This is exactly what I found this February when I visited Dubai and Nairobi.
Women in Leadership Event – Dubai
It was an honour to lead a very well attended Women in Leadership event in Dubai. We had a lively discussion on career progression and equality and I was inspired by the women I met there. I was also pleased to co-lead a CIPS Fellowship Committee meeting, especially in the year of Vote 100.
During my visit, I had time to share the Scottish Procurement story at Dubai's Herriot Watt University with an audience of over 150. Our case studies were very well received with topics including:
Moving from policy and procedure to impact and influence
Commercial skills and early customer engagement, and
Developing procurement talent of today and tomorrow
There was a lot of interest in our competency framework and our career tree concept – one gent who drove two and a half hours to attend the event and was due to spend the same time driving home, claimed the tree concept alone was worth his trip!
The day ended with a workshop where both practitioners and students got to explore procurement concepts and ask tough questions about the procurement and supply chain issues they faced.
CIPS African Congress – Nairobi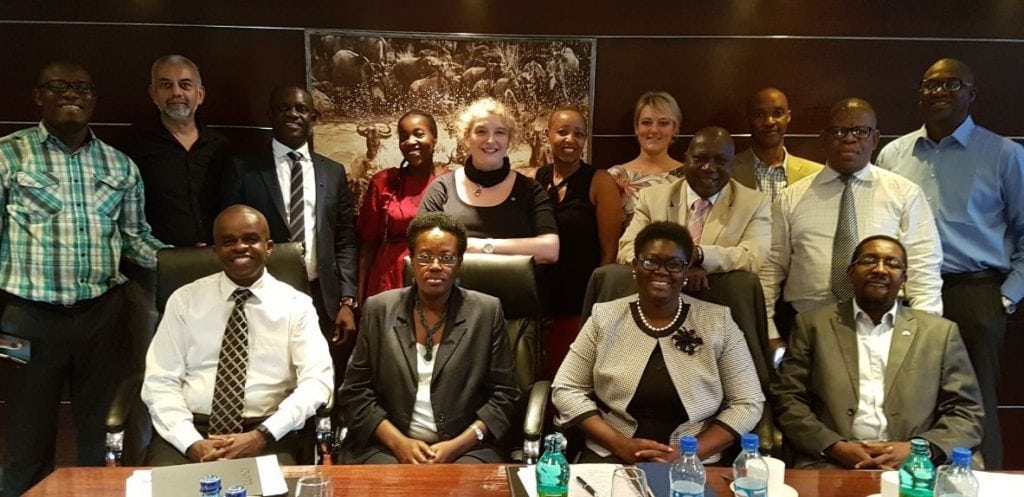 Last month I also hosted a very successful African Congress in Nairobi with attendees from all over the continent. It was satisfying to make real progress on our professionalisation agenda and on increasing the profile of procurement across Africa. Making progress on this has been a continuing journey and is likely to need further government interaction and collaboration with in-country bodies. We are happy to share our knowledge on best practice wherever it can help and have plans to collaborate further with colleagues in Malawi .
Other topics of discussion included:
But it wasn't all business. An early 5am start on the last day of my visit and I was on safari! I saw lions, zebras, giraffes, rhinos, wildebeest, buffalo, vultures and monkeys in the wild – all with the Nairobi city skyline in the background. A phenomenal way to end a great trip!
Tags: African Congress, CIPS, Dubai, Nairobi, Procurement Journey, Public procurement, Women in Leadership
Comments