Public Procurement and Property
World Procurement Awards 2020
February 26, 2020 by Lorraine Carlyle No Comments | Category Procurement news, Procurement People of Tomorrow, Scottish Procurement, World Procurement Awards
We're delighted to be named as finalist for the World Procurement Awards 2020 which was announced on Friday 14 February and this year saw a record 420 nominees. The awards are a prestigious event with nominees from around the globe who are raising the benchmark for procurement excellence.
The short listing is in recognition of what Scottish Procurement and Property Directorate does to attract, develop and retain high calibre talent.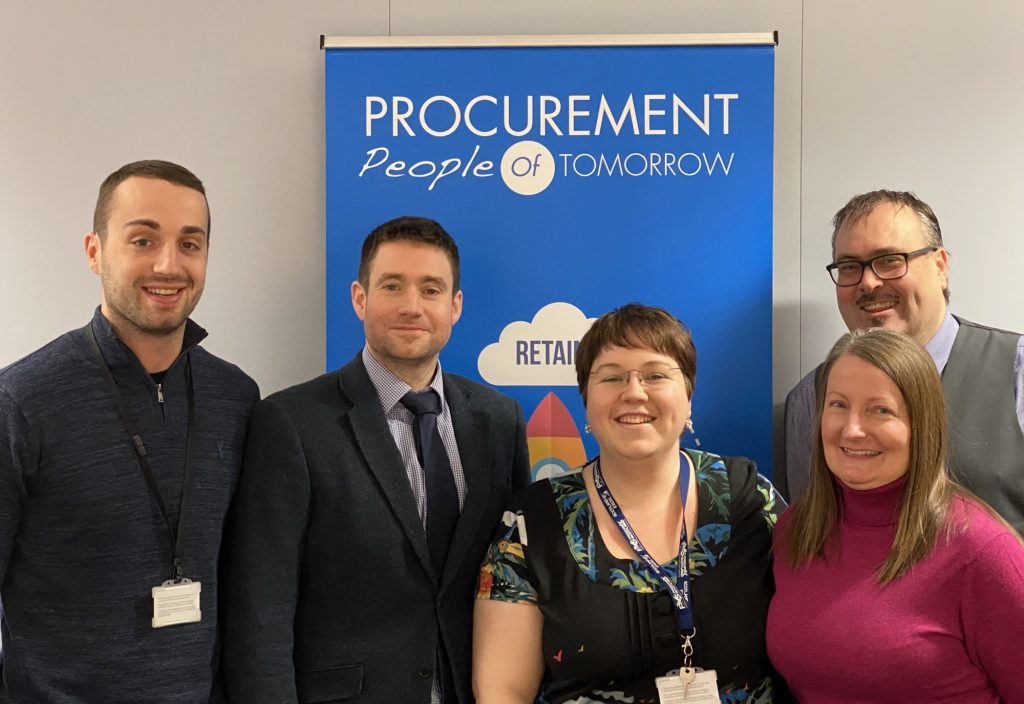 The nomination highlights the work of the directorate which is both challenging and rewarding. This has resulted in it being a place for those wishing to build a career in procurement at the highest level of public service. In our Directorate People Capability Strategy we've developed our people and built our future leadership roles through the award winning Procurement People of Tomorrow initiative.
Ainslie McLaughlin, Director of Scottish Procurement and Property said "It is fantastic news to get to this stage and to be in such high company."
The Scottish Government has been nominated as a finalist in the category of 'Talent and Development Award'. This year's awards will take place on Thursday 14 May at the InterContinental O2, London as part of World Procurement Week on 12-14 May.
Tags: career, Procurement People of Tomorrow, public sector procurement, Scottish Procurement, World Procurement Awards
Comments