Public Procurement and Property
Supplier? Make the most of 'Public Contracts Scotland'
March 14, 2022 by Melissa Reilly No Comments | Category PCS, Public Contracts Scotland, Public Contracts Scotland-Tender, Supplier Development Programme, suppliers

What is Public Contracts Scotland?
'Public Contracts Scotland' (PCS) is the one-stop shop for suppliers to access Scottish public sector contract opportunities.
All Scottish public sector buying organisations must use the site to advertise regulated procurements, £50k and over for goods and services or £2m and over for works.
You can find opportunities from across the public sector from Local Authorities, NHS Scotland, the Scottish Government, Agencies and Non Departmental Public Bodies to Higher & Further Education and the Emergency Services.
How can I find opportunities through PCS?
There are 3 main ways you, as a supplier, can make the most of the free features to find opportunities:
Set up an Alert Profile to be notified by email when relevant opportunities are advertised.
Register for a Supplier Finder Profile – Buyers use Supplier Finder to search for and invite suppliers to quote for low value/low risk procurements (also known as Quick Quotes). Setting up your Supplier Finder profile will allow buyers to find you and invite you to quote.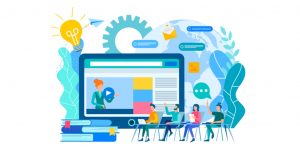 The Supplier Development Programme (SDP) regularly run free webinars and training events for suppliers. You can register for their next session on 'Using Public Contracts Scotland (PCS) – How to Find and Bid for Opportunities' which takes place on Thursday 31 March (10.30am – 12pm).
If you're completely new to working with the public sector, you may also find it useful to register for SDP's  introductory 'Working with the Public Sector – All You Need to Know' session on Thursday 17 March (10.30am – 12pm).
For free guidance at any time visit the Scottish Government Supplier Journey
---
For further information on public procurement in Scotland please visit www.gov.scot/procurement
Please email enquiries to scottishprocurement@gov.scot
Follow us online:
Tags: PCS, Public Contracts Scotland, Supplier Development Programme, Suppliers
Comments