Public Procurement and Property
Social procurement – using social enterprise suppliers in your supply chain
March 15, 2022 by Guest Blogger No Comments | Category Guest Blog, Procurement news, Scottish Procurement, SMEs, Social Enterprises, Third sector
We're pleased to welcome back Social Enterprise Scotland to tell us about their upcoming event discussing SMEs, Supported Businesses and social procurement.
---
As Scotland rebuilds from the pandemic and since hosting the historic COP26 climate conference, the importance of principled business practices can hardly be overstated. Corporate social responsibility and ESG (Environmental, Social, and Governance) evaluations have never been more central to the way in which businesses are perceived and there remains a strong emphasis around procurement and supply chains.
It's also been around six months since Social Enterprise Scotland launched the Buy Social Scotland Corporate Challenge. In that time, over 100 social enterprises have been added to the online directory and organisations signed up to our Corporate Pledge have been working on relationships and contracts with social enterprise organisations. We have also continued to share tips for organisations on our blog and released our Procurement Brochure.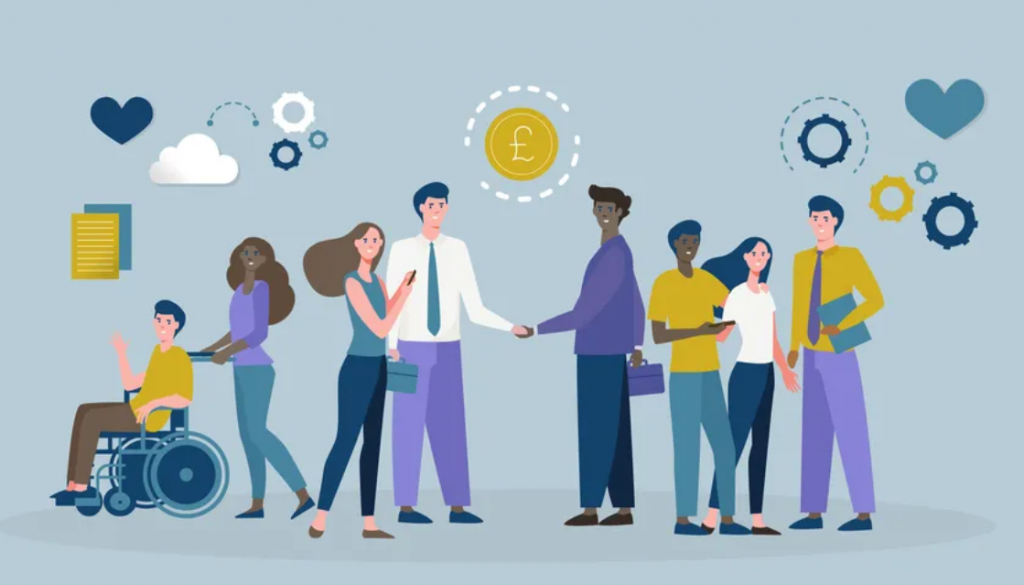 We know there is still much more to do but as we come to the year-end review of our work we're keen to hear from public and private sector Procurement Managers about their ambitions and barriers moving forward. We want to share case studies from both social enterprises and supported businesses and gauge ongoing interest in our Corporate Challenge Programme.
On Thursday 24 March*, we'll be hosting an online event –  'Social procurement – using social enterprise suppliers in your supply chain.' and will be joined by Alistair Kerr from BASE Scotland, the British Association for Supported Employment. *Please note, this event has been postponed – contact Social Enterprise Scotland for the future date – admin@socialenterprise.scot
Alistair is joining us to talk about working with supported business and we'd love you to join the conversation. This event is open to local authority, public sector procurement teams and private sector companies who are interested in social procurement. Come along to learn more about bringing social enterprise suppliers into your supply chain.
---
For further information on public procurement in Scotland please visit www.gov.scot/procurement
Please email enquiries to scottishprocurement@gov.scot
Follow us online:
Tags: Scottish public sector, SMEs, social enterprise scotland, social enterprises, Suppliers, supply chain, third sector
Comments