Public Procurement and Property
Celebrating success at the GO Awards 2022
November 2, 2022 by Melissa Reilly No Comments | Category GO Awards Scotland
Last week, the GO Awards 2022/23 took place at the Crowne Plaza in Glasgow. Procurement and supply professionals from across the country came together to celebrate the very best procurement achievements from across Scotland's public, private and third sector organisations!
View the winners of the 2022-23 GO Awards Scotland
Our congratulations go to our colleagues in the Scottish Government Procurement, Capability and Contract Management Team who were awarded Highly Commended in the 'Procurement Team of the Year' category.
A spokesperson for the team said, "There were many worthy public sector organisations at the Go Awards for the 'Procurement Team of the Year' and it is wonderful for the team to be recognised for their work within core Scottish Government and the Central Government sector. Teamwork is at the heart of us delivering a broad spectrum of projects to such a large number of stakeholders.  The commitment, support and humour of the individuals is what makes this an amazing team."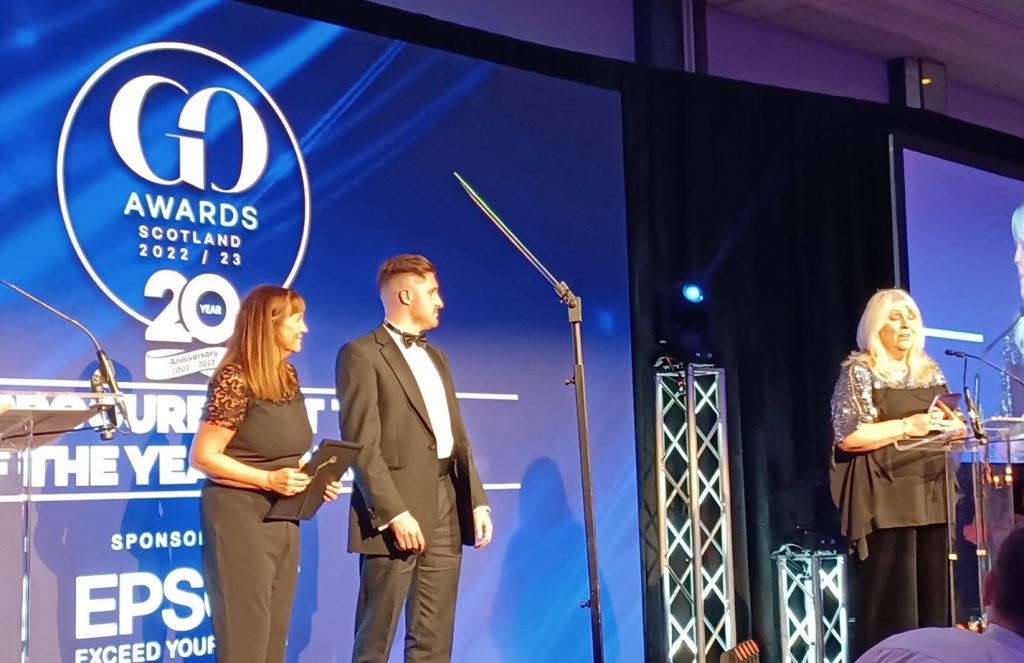 Our congratulations also go to our 'More Powers' colleagues in Scottish Procurement, shortlisted as Finalists in the 'Procurement Delivery Award' and 'Social Value Award' for the team's work with Social Security Scotland.
We were delighted to attend the event and 'live tweet' the exciting awards – check out our Twitter moment for coverage of the event.
---
For further information on public procurement in Scotland please visit www.gov.scot/procurement
Please email enquiries to scottishprocurement@gov.scot
Follow us online:
Tags: Best practice, GO Awards, GO Awards Scotland, Power of procurement
Comments