Public Procurement and Property
Award of Desktop Client Devices Framework
September 1, 2023 by Melissa Reilly No Comments | Category framework agreements, ICT
We are delighted to announce the establishment of a new National Framework Agreement for the supply of Desktop Client Devices.  The framework provides desktops, monitors, fixed workstations and accessories.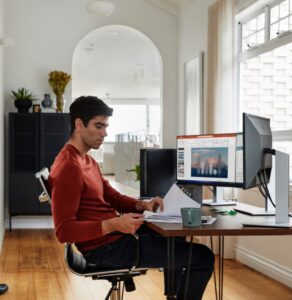 The framework is a single-supplier agreement with HP Inc. UK Ltd who have committed to paying the Real Living Wage and delivering a range of community benefits. The framework will commence on 1 September 2023 and is open to all Scottish public sector organisations including the third sector.
The framework will provide public sector bodies with access to best in class technology which meets or exceeds the latest energy management and environmental standards at significant savings compared to market prices.
Framework documents and a supplier catalogue will be available via the Procurement Information Network on Knowledge Hub in September 2023.  HP Inc UK Ltd will immediately begin work on updating their eCommerce system; they will, however, accept Purchase Orders by email.
Read more on the gov.scot Framework page
For further information, please contact:
Dawn Swan, Senior Portfolio Specialist
Tom Waring, Senior Portfolio Specialist
Jack Graham, Portfolio Officer
---
For further information on public procurement in Scotland please visit www.gov.scot/procurement
Please email enquiries to scottishprocurement@gov.scot
Follow us online:
Tags: contract award, Desktop Client Devices, framework agreement, national framework
Comments