Public Procurement and Property
Scot Careers Week: Procurement People of Tomorrow
November 14, 2023 by Melissa Reilly No Comments | Category Procurement People of Tomorrow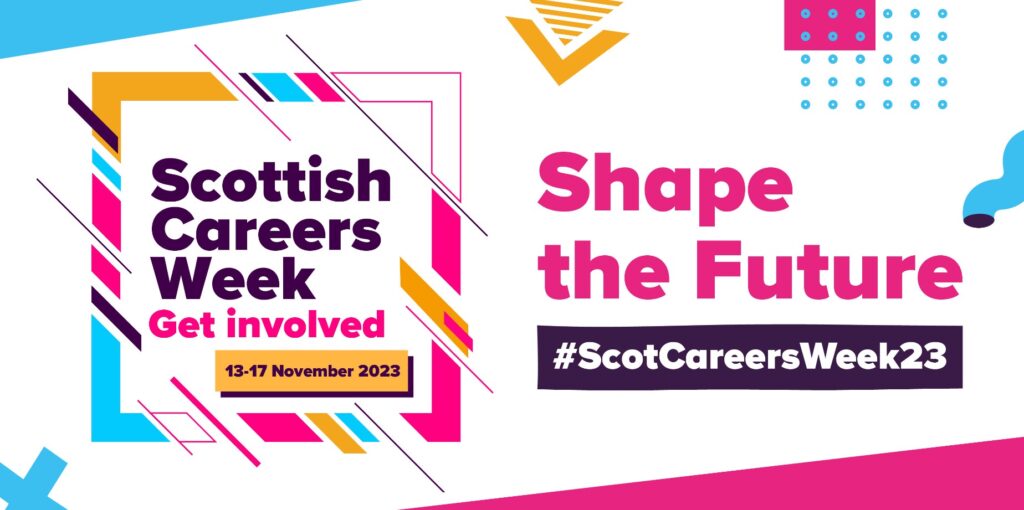 It's Scot Careers Week! We are delighted to share a blog post from a student who has recently completed a two-week placement in the Scottish Procurement and Property Directorate using the Procurement People of Tomorrow (PPoT) Placement Pack. 
One of the key strategic objectives for the PPoT programme is to increase the opportunity and uptake of work placements for young people in their latter stages of school. The Placement Pack provides a consistent and valuable 5-day plan for students to follow when undertaking a one-week procurement placement. With a variety of activities and material split over five themes, one for each day.
Read on to hear about the student's experience of using the Placement Pack…
---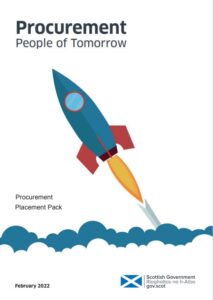 During my two-week placement with Jordan and the team, I was able to learn about, and spend time with, a range of different projects, departments and organisations across the public sector.
Initially, I was introduced to the essentials of working in government, completing 'Data Protection' and 'Climate Literacy' training and certification, educating me on the importance of maintaining data security within the organisation and helping me to understand the ways that procurement can support Scotland's ambitious net zero targets. I was then guided through the role of procurement within Scotland, shadowing and discussing multi-million-pound projects with procurement buyers, getting a better understanding from Angus and his colleagues on the scope and complexities of real government spending and initiatives. I then had the opportunity to put some of my learning into practice, working through a Procurement People of Tomorrow (PPoT) case study, researching and presenting my own procurement project, analysing the procurement process of a major UK retailer. These two opportunities broke down the complicated premise of procurement into something I could more easily understand – building my knowledge, and letting me practice presenting my findings to a managerial audience.
With my new insight into the role of procurement and an overview of the purpose behind the PPoT programme – helping to create new procurement talent – I was then trusted to review and give recommendations on PPoT's key touch points with stakeholders. This included reviewing PPoT websites, information sheets and school-level/university-level educational packs. With PPoT dedicated to attracting young people into the field of procurement, I enjoyed having my insight on younger demographics be valued – helping suggest phrasing and presentation of information in an engaging and clear way.
I then got to support a senior manager in presenting a procurement policy update at an NHS National Heads of Procurement meeting, where I learned about some of the ways in which procurement can be used to deliver broader government aims. This helped me to see a direct link between the work of my host team in building capability and the work of the policy team in trying to use procurement to deliver more, and it was good to get a chance to meet the Procurement Policy team in St Andrews House when I was invited to attend their branch meeting.
In addition to learning about procurement, I also got to learn about the importance of good project management. I was introduced to other areas of government, attending meetings and having discussions with the 'Peatland Restoration' project team and the 'Early Childcare Development' project team. These helped me to see the diversity of projects running within government, giving me a greater appreciation for the work that the Commercial Capability team do to help build project delivery capability across government. It was particularly interesting getting to attend both, a project assurance meeting where the Early Childcare Development team gave updates on their progress, and then a larger meeting where they reflected on the successes and challenges of their work that year. This demonstrated the full circle effort that project management teams must make to set, track, deliver and report progress on goals for projects, but also to reflect as a group and take forward learnings to new projects – showing a dedication to continuous improvement as well as the true appreciation of each team member's voice and contribution.
During my two weeks, I spent two days in Glasgow on placement with two placement organisations. At the first, I had presentations from different teams, showing me the critical role of business support teams, change management teams, and the project management office in supporting important projects such as the 'Carer Support' program. This placement taught me about the ways in which Scottish Government agencies are going beyond standard UK social security benefits, to improve the living standards of residents. My second placement showed me the important and fast-paced work that goes on behind the scenes to background check and certify people to work in professions with sensitive information or vulnerable groups such as children or the elderly. Shadowing the project management team gave me valuable insight into how different teams and projects across an organisation are managed and kept on track in such a fast-paced industry. Working through a project brief sheet with Rachael showed me the practical ways in which project timelines and goals are actually managed and documented within the organisation. A particularly interesting experience was witnessing first-hand a critical technology malfunction, exposing me to the diligent work that upper-management must take-on to tackle a crisis situation, minimising damage and ensuring business continuity.
The whole experience of my PPoT placement has been invaluable, not just exposing me to such a variety of government teams, projects and contexts, but helping me to better understand and witness first hand, what it can be like to work in an office environment as part of a team. My amazing host team made this experience incredibly memorable and enjoyable – welcoming, including and encouraging me on this learning curve into life working in government. In particular, my line manager, Jordan, was incredibly enthusiastic and diligent, answering all my queries patiently, and packing my schedule full of interesting and useful events. Additionally, Kelly, Aaron, Rachael and the rest of the teams at both placement organisations who made the whole experience so insightful, practical and fun.
My time in the Scottish Government has given me a unique understanding of working in the public sector, nurturing my own future career aspirations. I am so sincerely thankful to the whole team and cannot recommend the PPoT programme highly enough for giving me this experience.
---
Are you interested in a career in procurement? Find out more through the Procurement People of Tomorrow (PPoT)
Also, note these important dates and information:
---
For further information on public procurement in Scotland please visit www.gov.scot/procurement
Please email enquiries to scottishprocurement@gov.scot
Follow us online:
Tags: Procurement People of Tomorrow, scot careers week
Comments