Scotland's Economy
Scotland's food champions
May 24, 2012 by Richard Lochhead No Comments | Category Tourism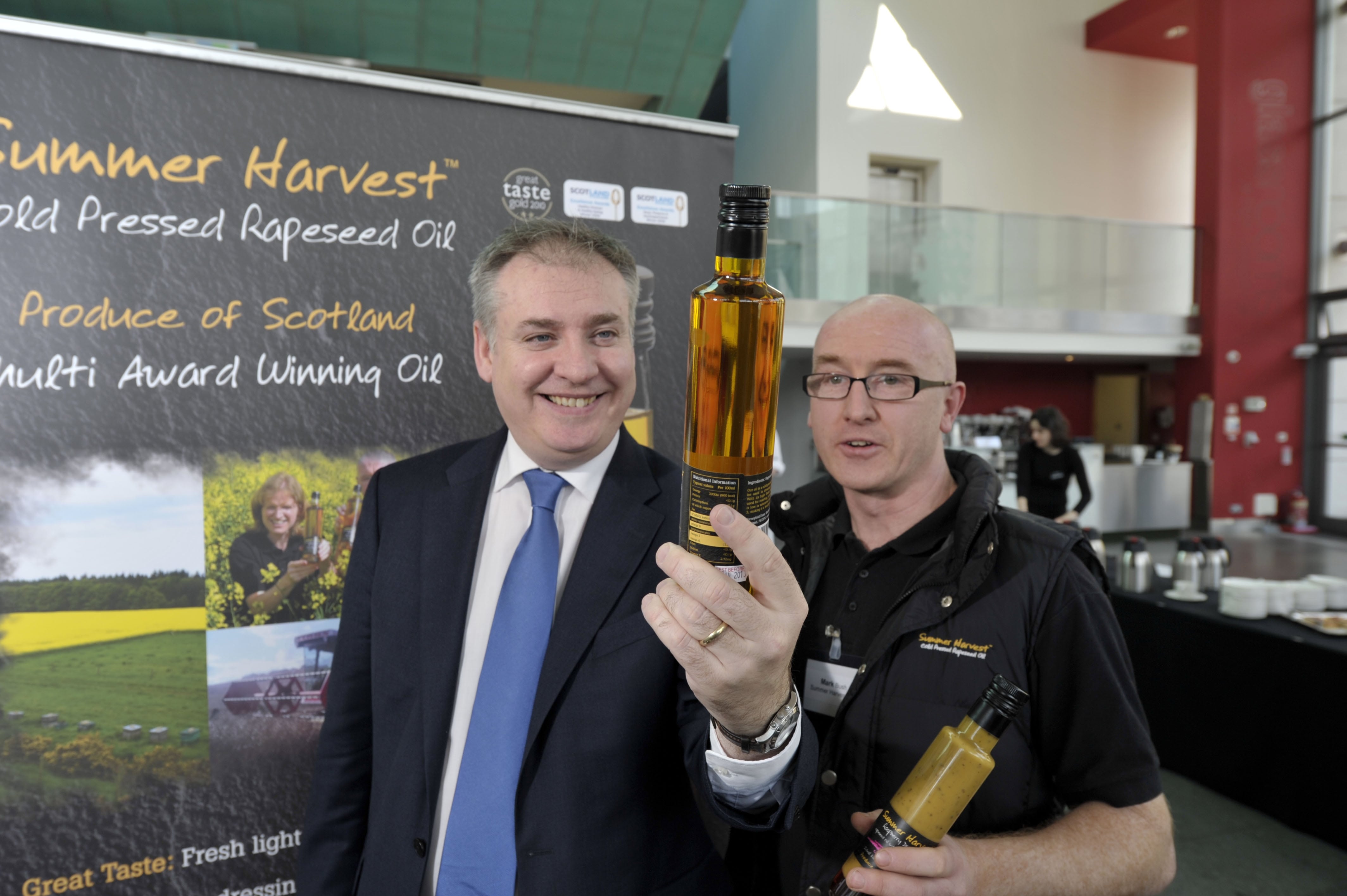 Tourism and food and drink are both key sectors when it comes to growing Scotland's economy and the Scottish Food Champions initiative, which I have announced today, will bring the two together.
Working with VisitScotland, the initiative will recognise Scottish tourism businesses – from B&Bs to visitor attractions – which offer quality fresh seasonal produce as well as promoting where there food comes from.
Scotland is home to some of the world's finest food and it's vital that we showcase the best of what we have to offer to our visitors – from overseas and closer to home. This is particularly true in the run up to the next year of Homecoming and the Commonwealth Games in 2014, and I want every business to get involved.
The exciting new Scottish food initiative will build on our burgeoning reputation as a land of food and drink by adding on the key elements of seasonality and provenance to VisitScotland's existing assessments. It will encourage tourism businesses across the country to use fresh seasonal produce, showcasing our nation's magnificent produce to visitors from home and abroad.
Scotland's food sector is one of our greatest success stories. And as we prepare for the eyes of the world to be firmly focussed on Scotland, now is the time for all businesses to aspire to the standards of the best. As Scottish Food Champions they will champion fresh seasonal produce, spreading the word about what Scotland has to offer.
Tags: Commonwealth Games, food and drink, Homecoming, Scottish Food Champions, VisitScotland
Comments