Scotland's Economy
World Tourism Day
September 27, 2012 by Fergus Ewing MSP No Comments | Category Tourism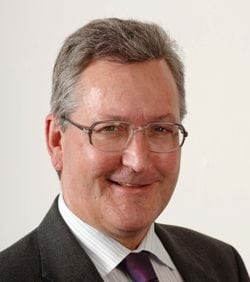 Today is World Tourism Day and I am delighted to lend my support. Organised by the United Nations World Tourism Organisation (UNWTO). 2012 is a year in which we are likely to see 1 billion global tourist arrivals and this is expected to rise to 1.8 billion by 2030. That's why this year the UN are highlighting the vital role sustainable tourism has in helping ensure that the world's entire population has access to modern, efficient and affordable energy services.
The Scottish Government is committed to ensuring a sustainable future for Scotland. Renewable energy is essential to that future, and the renewables sector co-exists with and supports our tourism industry. This is particularly true for Scotland as 2013 has been designated our Year of Natural Scotland, a year in which we will celebrate Scotland's reputation as a place of outstanding natural beauty with landscapes and biodiversity to engage with and enjoy responsibly.
In the 2011 VisitScotland Visitor Survey, 11 percent of visitors chose Scotland as a destination because it has a good reputation in sustainable tourism while seven per cent of visitors surveyed specifically chose to stay in accommodation with green credentials. Scotland's growing renewable energy industry also brings people to Scotland for business and encourages them to spend money in our tourism industry. There are already strong examples of the potential to increase the benefits of sustainable tourism through partnership working with the renewables sector itself: The renewables industry are strengthening local economies – often in remote and rural areas – by helping diversification and by bringing benefits to local communities either through locally-owned energy schemes or through community benefits from commercial schemes. As well as bringing revenue into the area, the renewables industry also helps sustain other services in sometimes remote and rural areas. The better physical access and infrastructure available through investment in renewables infrastructure (both virtual and physical) can boost connectivity in our countryside to responsible outdoor activities such as walkers, biking etc.
As Scotland's renewable energy industry grows, business related to the industry and conferences are bringing more and more people to Scotland. So far, there have been at least 14 events bringing over 13,000 delegates since 2010. Scotland is already recognised as a first class tourism destination. Capitalising on Scotland's natural renewable resource is not only delivering great benefits to the energy sector but helping to strengthen Scottish tourism.
Tags: United Nations World Tourism Organisation, VisitScotland, World Tourism Day, Year of Natural Scotland
Comments