Scotland's Economy
This Week 12/10/18
October 12, 2018 by paulobrien No Comments | Category Uncategorized
Ensuring the UK Budget delivers for Scotland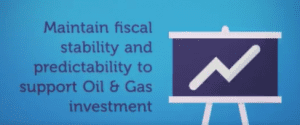 Ahead of the UK Budget on the 29th of October, Cabinet Secretary for Finance, Economy and Fair Work, Derek Mackay wrote to the Chancellor of the Exchequer to outline the key issues the Scottish Government wishes to see included in the Budget. Austerity and Brexit; Welfare Reform; Funding and EU Exit; NHS; and North Sea Oil and Gas were just some of the topics the Cabinet Secretary raised in his letter.
Fair Work First
The First Minister announced the Scottish Government will adopt a new default position – Fair Work First – that will see criteria, including the real Living Wage, extended to more contracts and government support grants. In the announcement, the First Minister said, "Fair work is good for everyone. It drives innovation and productivity. And that makes for better businesses and higher profits. That's why we will adopt a new default position, Fair Work First. By the end of this parliament, we will extend fair work criteria to as many funding streams and business support grants as we can. We will also extend the range of Scottish Government and public sector contracts that fair work criteria will apply to. And we will maximise the benefit of public contracts to small businesses and local supply chains."
Electric vehicle event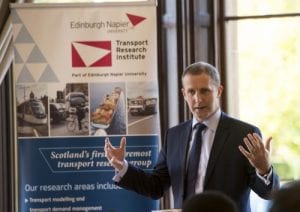 Cabinet Secretary for Transport, Infrastructure and Connectivity Michael Matheson delivered the keynote address at the Transport Research Institute's Annual Electric Vehicle event. He said the Scottish Government wanted to end the need for new petrol and diesel cars and vans by 2032. He added: "Our Switched on Fleets programme is supporting public sector organisations in their ambitions to introduce Ultra Low Emission Vehicles and we are providing interest free loans to businesses and consumers who want to make the switch – the available funding for this has increased to £20 million this year."
A96 dualling options on show
The Scottish Government has given a clear commitment to dual the A96 which will see delivery of around 88 miles of upgraded road between Inverness and Aberdeen, a huge task but one we are committed to delivering. As part of that work, local communities and road users were given the chance to see and comment on the options being taken forward for further design as we look to identify a preferred route option in 2019. We are taking forward the design work for the 26 mile stretch of the route between east of Huntly and Aberdeen and now we are able to let people see the initial options we have developed for this challenging section of the A96.
Fair Isles welcomes 24 hour electricity

Fair Isle's local community is benefiting from around the clock electricity provision for the first time, supported by £1.5 million Scottish Government investment. Fair Isle, situated halfway between Orkney and Shetland, and currently home to 55 people, previously only had access to power between 07:30 and 23:30 each day. A new renewable electricity system went live on Fair Isle, which combines three wind turbine generators, a ground-mounted solar photovoltaic system and battery storage.
National Transport Awards
The winners of this year's National Transport Awards were announced this week. The Queensferry Crossing, CalMac and Edinburgh Airport were amongst the winners from Scotland. Roy Brannen of Transport Scotland was awarded the Outstanding Contribution to National Transport award while SPT and Lothian East Coast Buses were amongst those "highly commended". Transport Times has the full list of awards.
Comments