Scotland's Economy
Providing certainty to citizens post-Brexit
October 16, 2020 by Ben Macpherson MSP No Comments | Category Uncategorized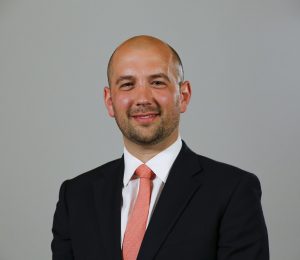 I have written to Kevin Foster, the UK Minister for Future Borders and Immigration, urging the UK Government to accept several amendments from the House of Lords to the Immigration and Social Security Co-ordination (EU Withdrawal) Bill.
These would enable EEA and Swiss citizens to obtain physical proof of their right to live in the UK, prevent discrimination against UK citizens living in Europe, safeguard EEA and Swiss children in care in the UK, and provide a safe passage for child refugees to reach family members in the UK.
A copy of the letter is below:
Dear Kevin,
I write regarding the Immigration and Social Security Co-ordination (EU Withdrawal) Bill. As you are aware, the Bill was heavily amended in the House of Lords on the 5 and 6 October. I call on the UK Government to accept the Lords amendments 1 to 10 when it returns to the House of Commons. In particular, I draw your attention to the following four amendments.
1. Option of physical proof of status for those with settled and pre-settled status. (Lords amendment 5) This amendment requires the Secretary of State to provide physical proof confirming settled or pre-settled status to those who request it. No other group of people in the UK are denied physical proof of their immigration status. All other groups that chose to make the UK their home and contribute to our economy and communities are given physical proof. This differential treatment is wrong not only in principle but also in practice.
The amendment will prevent discrimination. Without the amendment EEA and Swiss
nationals will only have digital proof while non-EEA and Swiss nationals will have physical proof. The UK Government's hostile environment policies require employers to check candidates' immigration status. Having two types of proof for two groups will lead at best to confusion and at worst to discrimination. Employers often have to quickly decide who to offer a job to.
An EEA or Swiss national will have to request a share code and the employer will have to access the government website to check the candidates immigration status. In this situation, the employer may find it easier to accept someone with physical proof rather than the EEA or Swiss national. Confusion and delay will not only arise in these citizen-to-citizen interactions – it is reasonable to expect similar problems when EEA and Swiss nationals interact with public bodies.
This amendment will particularly assist the vulnerable, including the elderly and people with impaired mental capacity. Some people still have low levels of digital literacy, while others are digitally excluded, with no routine access to the internet. People's vulnerabilities change over time, including their digital skills.
The availability of additional physical proof will provide an easily accessible assurance for those that wish to have it, as an appropriate transition takes place towards greater use of digital identities in due course. People may find it more difficult to leave abusive relationships without physical proof of their immigration status. We know that that coercive partners control victims' phones and email accounts. Without physical proof it may be more difficult for victims to flee their oppressors.
This amendment does not seek to abolish the digital proof but simply adds a modest safeguard – not for all EEA and Swiss nationals, but only for those that request it. The Covid19 pandemic has brought into focus the immense contribution that EEA and Swiss nationals play in supporting our society, economy and communities. The least we can do in return would be to offer the opportunity of physical proof.
2. The ability of close family members of UK citizens to join them in the UK. (Lords amendment 2)
This amendment will enable UK citizens who have lived in the EU before the end of the transition period to return to the UK accompanied by, or to be joined by, close family members. It will prevent the Secretary of State from imposing conditions on their entry or residence.
An estimated 1.2 million UK citizens live in the EU. Many will have spouses, children and other dependent relatives that are not UK citizens. At the moment families members can enter and remain in the UK under free movement provisions.
Without this amendment family members will have to apply through the UK's immigration rules from March 2022. For many the minimum income requirement to bring a spouse to the UK will be challenging, for others it will be prohibitive. A British spouse must earn £18,600 a year, a threshold that some 40% of UK workers cannot meet. Setting aside the income requirement, family members should not have to undergo the burden of a bureaucratic and expensive application process that may involve interviews and fees.
Again, this amendment will prevent discrimination. Without the amendment, UK citizens living in Europe will be in a worse situation than EU citizens resident in the UK before the end of the transition period. Under the Withdrawal Agreement the latter will be able to bring family members to the UK unconditionally and forever but the former will not. This perverse outcome means that the UK Government will discriminate against its own citizens.
Many of these relationships were formed years before the EU referendum. UK citizens and their families had a reasonable expectation that they would be able to move back to the UK without any financial or administrative hurdles. Indeed, assurances were given during the EU referendum campaign that their rights would not be adversely affected by Brexit.
Again this amendment is limited in scope. It protects the rights of a finite number of people: those who fall within the Withdrawal Agreement, their close family members, and others where the relationship subsisted before January 2021. Many will continue to live in the EU and the numbers in the group will reduce over time.
3. Children in care and children leaving care entitled to support: entitlement to
remain. (Lords amendment 3)
This amendment ensures that EEA and Swiss children who are in care, and those who are entitled to support after leaving care, are automatically granted settled status under the EU Settlement Scheme. It will prevent children and young people becoming undocumented. An estimated 5,000 looked after children and 4,000 care leavers are eligible to apply to the EU Settlement Scheme (EUSS).This amendment provides a safeguard where local authorities fail to apply to the EUSS before the June 2021 deadline. Retention of this amendment would mean that social workers would no longer have to proactively apply to the EUSS on behalf of the children and young people in their care.
Children and young people who do not apply before the EUSS deadline may be able to submit a late application but, without this amendment, they will be undocumented. Such a lack of documentation would lead to detrimental outcomes as young people would become subject to the UK Government's hostile environment policies. Young people will suffer difficulties accessing employment, education, benefits and other services. It cannot be in a child's best interests to leave such an important application to hard pressed social workers.
This amendment provides a failsafe safeguard. I also ask that you expand the range of children that are protected by this amendment by including section 26A of the Children (Scotland) Act 1995 in the list categories at section 6(8) of the Bill as amended.
4. Leave to enter: family unity and asylum claims. (Lords amendment 4)
This amendment will ensure that rights under UK law to family reunion, at present covered by the Dublin III regulation, will continue after the transition period and that unaccompanied child refugees in Europe will have a legal route to protection in the UK.Scotland has a proud history of welcoming child refugees. The First Minster of Scotland wrote to the Secretary of State on 10 August in light of the worsening situation on the Greek Aegean Islands and I repeat that offer of assistance. We stand ready to play our part and urge you to take a humane and welcoming approach to unaccompanied child refugees in Europe. Child refugees are among the most vulnerable people in the world and their best interests must be a primary consideration. This amendment provides a safe passage for children to reach their family members in the UK. The Secretary of State recently acknowledge that 'legal and viable routes to the UK' help people avoid 'dangerous journeys, such as across the Channel.' This amendment will send a clear message to the traffickers: it is unnecessary to put children at risk of harm by engaging in perilous journeys.
The Dublin III regulation will no longer apply to the UK after the end of the transition period therefore blocking a crucial legal route to the UK for children fleeing persecution. The UK Government's plans for an alternative agreement with the EU have been rebuffed and the likelihood of reaching an agreement before the negotiations end are negligible. It is therefore incumbent on you to act unilaterally. Without action, trafficking of children will proliferate and vulnerable unaccompanied children in Europe will take dangerous and exploitative routes to join their families in the UK. In summary, the potential benefits of these amendments far outweigh their modest scope and costs. They will give assurance to hundreds, if not thousands, of people and avoid unnecessary discrimination. I therefore strongly urge you to accept these amendments.
Regards,
Ben Macpherson MSP
Minister for Public Finance and Migration
Comments