Scotland's Economy
Budget update statement
February 16, 2021 by Kate Forbes MSP 1 Comment | Category Uncategorized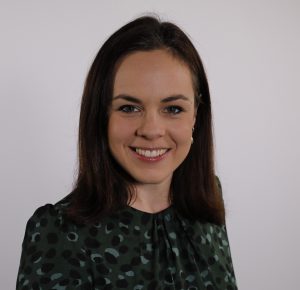 Finance Secretary Kate Forbes has updated the Scottish Parliament on developments with the Scottish Budget 2021-22.  Her full statement is below.
"My objectives in this Budget statement today are to give as much early clarity to businesses, public bodies and communities and to be as transparent as possible,
This is a Budget for the nation, reflecting the challenges facing each family and business.
But, to deliver certainty, we must pass the Budget. I have now met with every party, individually and collectively, to help reach an agreement on the 2021-22 Scottish Budget.
We are still in the throes of a national emergency, and it is important that this Parliament works together to respond.
In advance of final allocations in the Spring Budget Revision on 25 February, I can confirm further 2020-21 non-recurring Covid support will be made available as follows:
£275 million to support Covid pressures including for lost income in Local Government

Councils will have the freedom and flexibility to decide how it is deployed to support the range of COVID pressures they are facing, ensuring continuity for the critical services they provide

£40 million for local government to support the ongoing deployment of safety mitigations within our schools. This builds on the £50 million we had previously committed, and provides certainty to local government as we proceed with the phased reopening of schools and ELC settings.
£60 million for Further and Higher Education

£40m resource funding to help colleges and universities maintain research activity, protect jobs and help students.
£20m additional capital to boost research and knowledge exchange.

£25 million to tackle poverty and inequality

Together with projected underspends on wider measures, this will enable us to make two key investments.
Firstly, a further £100 COVID Hardship Payment for children and young people receiving free school meals on the basis of low income.
The funding offered will also enable support to be extended to children who receive free lunches within early learning and childcare settings.
However we know that it is not only families with children that are struggling financially.
Therefore I am also announcing that we will increase the funding available to councils to tackle financial insecurity in their local areas by an additional £20 million.

And lastly £5.7 million for Covid pressures on Forestry.
The UK Government has confirmed this week that for 2020-21 we will be provided with a further £873 million in resource, £236 million in capital and £41 million in financial transactions on top of the previously guaranteed £8.6 billion.
Whilst this is welcome, reflecting the late stage in the financial year, it can and will be carried over into 2021-22.
The following funding proposals are subject to parliamentary approval of the Budget and will be taken forward in the event our 2021-22 budget assumption of an additional £500 million Covid consequentials is realised, and that requisite funds are available via the Scotland Reserve.
The fact that this funding is likely to be non-recurring constrains what it can be used for.
When I presented the budget last month I made clear that if resources allowed I would extend 100% non-domestic rates relief for properties in the retail, hospitality, leisure and aviation sectors for all of 2021-22.
I am now in a position to provide that certainty to business, meeting the number one ask of the business community and demonstrating our commitment to supporting the economy. To ensure the resources are targeted at those who need it most, we are working with Councils to ensure the application process will be live ahead of bills being issued.
In addition to extending 100% relief for these sectors we will continue 100% non-domestic rates relief for newspaper publishing in 2021-22, with careful consideration of the NUJ's conditions, and we will defer the removal of charitable rates relief from mainstream independent schools to 1 April 2022.
The impacts of Covid will last beyond this academic year and we need to continue to support a longer-term programme to enable children to catch-up on missed education.
Therefore, we will provide a further £60m to support and accelerate that process. This will be available for purposes including ensuring that the levels of teaching and support staff in schools can continue to meet the needs of children and young people across all parts of Scotland.
We are aware of the financial impact the pandemic has had on households and want to provide support during this time.
I am also today confirming that we will invest an additional £100 million in 2021-22 to help  low income households in the year ahead.
We will announce more details of this investment in due course when it has been fully discussed with Cosla.
I want to ensure that UK Government will not clawback any of the support we provide, for example through reduced benefit payments, and will therefore be asking UK Ministers to help us help people in hardship during this difficult time.
We know that mental health impacts of the pandemic will be significant, and how tough this past year has been for those with pre-existing mental health conditions.
So, I am today announcing £120 million for a Mental Health Recovery and Renewal Fund, which takes our total spend on mental health in 2021-22 in excess of £1.2 billion.
The Fund will ensure the delivery of our Mental Health Transition and Recovery Plan.
It includes a headline focus to improve specialist CAMHS services, to address long waits, and to clear waiting list backlogs.
Nearly £10 million will be allocated to speed up treatment in psychological therapies waiting lists for adults.
We recognise the need to focus on supporting people at the earliest possible stage and so will invest in enhanced community support.
And we will also provide significant additional support for mental health in primary care settings.
Over the summer period, NHS boards developed new processes for admissions for elective surgery in line with infection control measures, and in September 2020 elective surgery activity was at around 65% of the level in the previous year.
So today, I am announcing a further £60 million investment in waiting times recovery, to enable NHS boards to start to address the pandemic induced backlog, remobilise our services and improve access to hospital‑based services.
Turning to capital, I was unable to go as far as I would like in supporting the provision of affordable housing, due to cuts in our capital funding from the UK Government.
I can now confirm I will be allocating a further £100m grant and £20m Financial Transactions for affordable housing in 2021-22.
This means we will now invest over £3.5 billion in housing over the next 5 years, with more than £3.4 billion delivering more social and affordable homes in communities across Scotland.
To support a green recovery and help us meet our climate ambitions I am also today allocating an additional £45 million capital to heat decarbonisation, energy efficiency and fuel poverty for 2021-22, bringing the total for heat and energy efficiency to over £258 million of capital.
To support a sustainable economic recovery I am now proposing an additional £50 million capital for town centres and 20 minute neighbourhoods for 2021-22.
This will bring this year's investment for the Place Based Investment programme to £105 million and will support regeneration in local communities.
We know that the tourism sector has suffered deeply due to the pandemic, and we want to support its strong return so that when the time is right, we can all enjoy the world class offerings Scotland has to offer. I am therefore pleased to be able to provide a further £10 million in capital funding for tourism infrastructure for rural communities for 2021-22.  This is separate to the doubling of the Rural Tourism Infrastructure Fund in the Budget.
I am also proposing an additional £32m for local bridges maintenance on which we will set out further detail shortly, to rebuild and maintain key lifeline bridges like the Bernera Bridge which has been raised with me by Alasdair Allan on several occasions
Presiding Officer, in the interests of transparency I have set out the additional funding at my disposal for the 2021-22 Scottish Budget and how I wish to deploy it to support our national recovery.
I am sure that each party in this chamber will recognise something here that they have called for and I will continue to work with all parties in this chamber to help deliver a Budget for the nation fit for these times."
Comments