Scotland's Economy
Scotland's growing green economy
August 19, 2022 by Lorna Slater No Comments | Category Economy, Employment, Green Jobs, Green Skills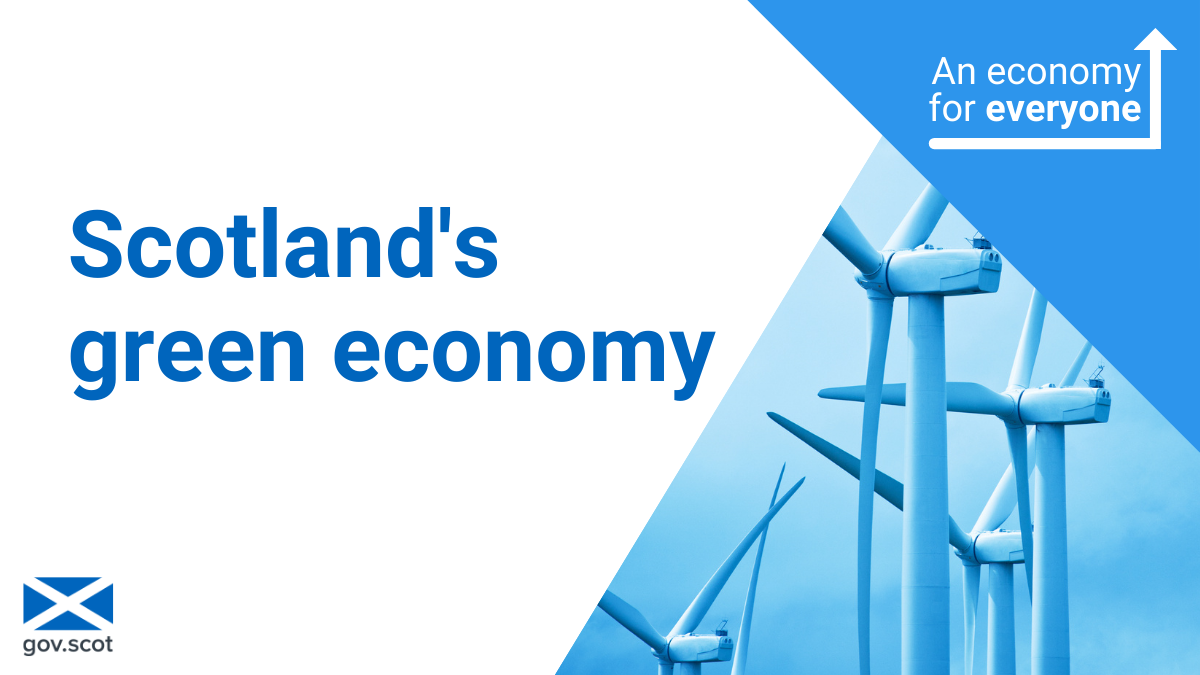 Scotland's transition to a green economy is gathering pace as workers are getting the training they need to take on the green jobs of the future – giving employers the skilled workforce to take advantage of new opportunities.
Recent announcements all highlight the growth of Scotland's green economy – from Scottish Power's commitment to recruit 1000 green energy staff across Scotland and the UK, to AMTE Power choosing Dundee as the preferred site for its new battery manufacturing factory. In addition, Scottish Water announced earlier this year it was taking on more than 1000 graduates and apprentices to ensure its services go greener.
PwC's Green Jobs barometer report, published in November, ranked Scotland top with the highest share of green jobs than any other part of the UK.
Scottish Government investment of £2 billion in low carbon funding and our Green Jobs Fund of up to £100 million further addresses the skills challenges and opportunities in supporting a just transition to net zero. Increasing access to growing global green markets for Scottish businesses and stimulating growth in low carbon focused industries will continue the rapid increase of green jobs.
Whether it's through work-based learning, further and higher education, or upskilling and reskilling, we will make sure everyone can benefit from green jobs opportunities and no one is left behind.
The Climate Emergency Skills Action Plan provides a framework for the skills investment needed to meet the climate change challenge and successfully support Scotland's transition to a low carbon economy in a just and inclusive manner.
The plan has already shown many successes to date, including the launch of the Green Jobs Workforce Academy. We will launch a new skills guarantee for workers in carbon intensive industries providing career guidance and training opportunities, enabling people to seek employment in other sectors.
Our £500 million Just Transition Fund for the North East and Moray is financing organisations, businesses, communities and individuals to transition to net zero, creating jobs in low carbon industries and contributing to the region's future prosperity.
The Green Jobs Fund is supporting businesses in Scotland to create and maintain jobs that support low carbon products and services and offers businesses the chance to innovate and diversify. So far 57 projects with the potential of creating thousands of green jobs have been supported with grant funding of £16.8 million through the Green Jobs Fund.
Our National Strategy for Economic Transformation brings into sharp focus the Scottish Government's policies and actions that will provide the current and future workforce with lifetime access to learning new skills, upskilling and retraining and give employers access to this skills pipeline to continue unlocking Scotland's green economic potential.
Lorna Slater
Minister for Green Skills, Circular Economy and Biodiversity
Comments