European Structural and Investment Funds
CASE STUDY: The Trinity Active Travel Hub – Transport Scotland (European Regional Development Fund)
June 26, 2020 by Patrick Douglas No Comments | Category Case study
The Low Carbon Travel and Transport Challenge Fund is managed by the Energy Saving Trust on behalf of Transport Scotland. It offers support to public, community and third sector organisations to help deliver active travel and low carbon transport hubs across Scotland. It is supported with approximately £17.4 million of allocated grant from the European Regional Development Fund (ERDF).
The Trinity in Irvine, North Ayrshire is one of the active travel hubs established with ERDF support. Officially launched in June 2019, the hub aims to promote sustainable travel as an attractive and viable option for everyday journeys in and around Irvine.
The Trinity provides information, personal travel advice and training for local residents, businesses and visitors in pursuing active travel options. It has established a "bike library" and installed public infrastructure to support active travel including cycle parking, public cycle pumps and public cycle tools.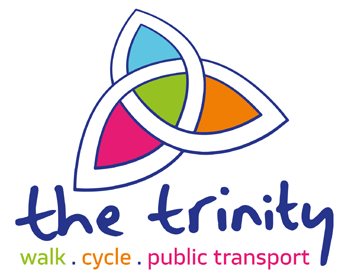 Thanks to ERDF support, the Trinity is able to offer a dedicated active travel service that encourages people in North Ayrshire to cycle and walk more, improving their health and fitness levels and reducing carbon emissions as a result.
To find out about more about the Low Carbon Transport and Travel Challenge Fund, visit: https://energysavingtrust.org.uk/scotland/businesses-organisations/transport/low-carbon-travel-and-transport-challenge-fund
Project details
Operation name: Low Carbon Transport and Travel Challenge Fund
ERDF contribution: £17,364,408
Total expenditure: £37,930,995
Lead Partner: Transport Scotland
Thematic Objective: 4. Supporting the shift towards a low-carbon economy in all sectors
Programme: European Regional Development Fund 2014-2020
Tags: erdf, European Regional Development Fund, low carbon transport and travel
Comments