Marine Scotland
Fun activities for the October holidays
October 19, 2017 by Marine Scotland Communications No Comments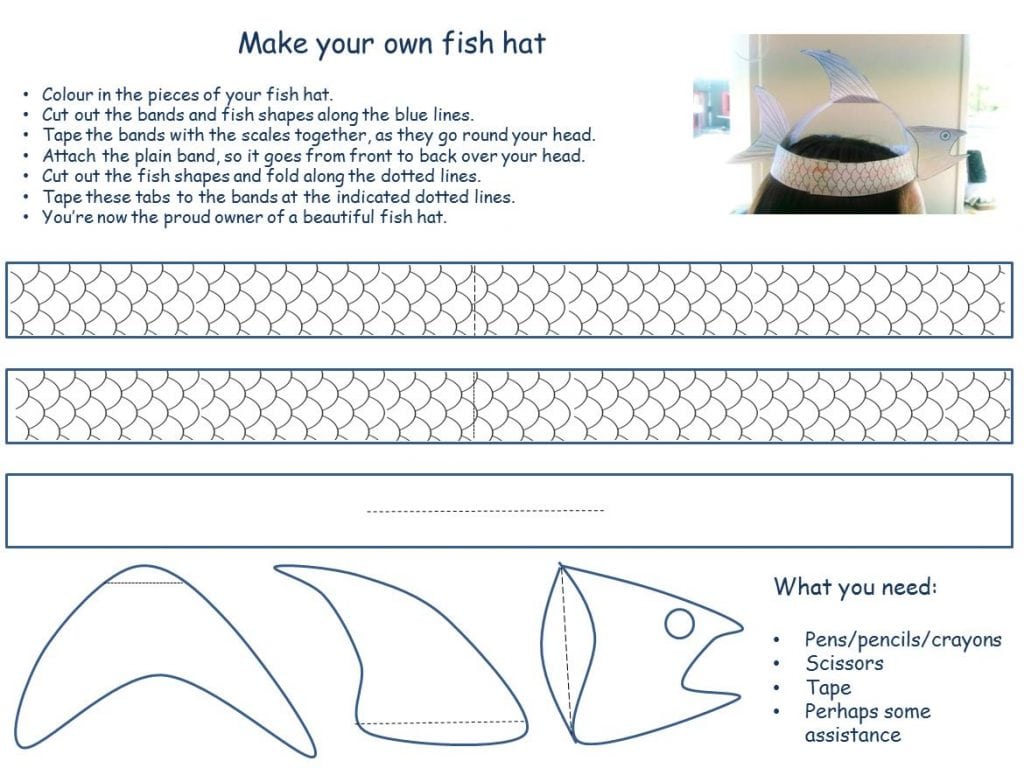 The October holidays have arrived again and if you're looking for something to keep your little ones – and no-so-little ones – occupied, have you had a look at our Education Zone?
We've got information about our history and our fleet, as well as colouring in sheets, puzzle sheets and links to lots of other websites, where you'll find other fun things to do.
But for starters, why not make your own fish hat?
Further Information
Tags: craft, Education, fish, Free, holidays, kids, ship, STEM
Comments