Open Government Partnership
If a tree falls in the forest and no one hears it, does it matter?
April 4, 2019 by Niamh Webster No Comments | Category Uncategorized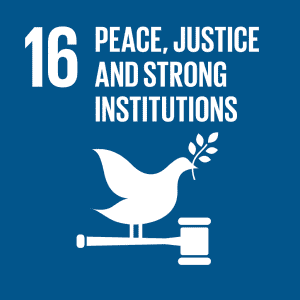 In achiveing global goals, does measuring progress towards them, and being explict about them, really matter? Doreen Grove, Head of Open Government at Scottish Government tell us about her time in Tunisia last week exploring progress in open government progress in achieving Sustainable Development Goals 16.
I have just spent three days in the city of Tunis at the invitation of United Nations Development Programme and United Cities and Local Governments with people who had travelled from as far afield as Bethlehem to Buenos Aires; Mexico to Morocco, Lebanon to Lisbon and Scotland to South Africa and Syria. The event was a Technical Consultation on Sustainable Development Goal 16+ on inclusive institutions at a local level. A subject that has the potential to be riddled with jargon, if I am honest I am not entirely sure everyone in the room would agree on the definition of an institution – let alone an inclusive one.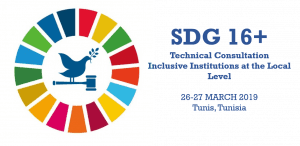 None the less, our job was to provide evidence for the team drafting a report on SDG 16 for the United Nations in July on the importance of looking beyond the nation state for the delivery of safer communities and trusted governments and institutions. We came together in an out-of-season tourist hotel to tell the stories of our places. And what better place, than surrounded by the ancient ruins that Tunis is famous for. Some of the people attending were facing daily challenges to democracy, security or the rule of law, but all had stories of work underway to build a world with public services that provide justice for all.
Do we need to be explicit that we are all working towards achieving this goal? Take the example of the team from Libya using mediation to give focus and hope to young people marginalised by war and instability or the inspirational work in Portugal to bring active democracy to young people. Did they know they were working towards SDG16 – and if not, does it matter?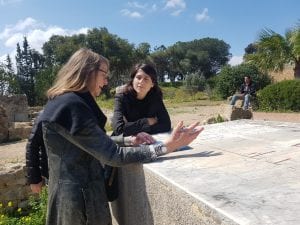 Doreen Grove, Head of Open Government, discussing Scotland's progress in open government and achieving SDG16 atop the historical ruins surrounding the city of Tunis, Tunisia. 
For me what SDG16 requires us to provide is, no more and no less, than governments and institutions that are trustworthy, trusted and understand that effectively delivering for people and planet means being open, accountable and fair – prepared to listen to and work with the people they serve. It was clear from the stories that it doesn't matter – whether the place they serve is a village, a city, a state or a nation – delivering SDG16 requires active collaboration. It means building relationships and shared values of dignity and respect right across the system of public services, in a way that respects diverse cultures. It requires nurturing collaboration between the spheres of government; between governments and stakeholders, experts and community groups as well as developing trusted mechanisms to work with the people they serve. Doing this routinely and proportionately; networking the sharing of learning and constantly trying to innovate along the way.
If SDG 16+ is the 'what' then Open Government policies and practise are the 'how'. In Scotland, this means both our Action Plan commitments and a number of broader initiatives towards becoming a more open government. While every tree falling in the forest feeds the ecosystem, whether or not we hear it, may not be vital it is important for us to measure the impact of changes in our own ecosystem. Just as it is important for society to hold governments to account. Which meant that it is important for there to be information shared and for people to know about progress, from 'your street' through to the United Nations global meetings, and this open and accessible information about progress is routinely used to inform change.
If we want a society and an economy that works for us all, what we measure must be tied to decision making. SDG16 has a wide definition, but perhaps what we can all agree on is that our progress in achieving this important aim is a story well worth telling and listening to.
Doreen Grove
Head of Open Government
Scottish Government
---
See the following on Twitter for more information about this event and the ongoing work around SDG 16+.
#SDG16PlusDialogues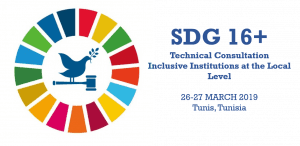 #SDG16Plus
#SDGs
#2030Agenda
#LocalizingSDGs
#SustainableDevelopment
#HLPF2019
Comments