Open Government Partnership
About us – The Open Government Team
April 4, 2019 by Niamh Webster 1 Comment | Category Uncategorized
What does the Open Government Team at the Scottish Government do?
We are responsible for delivering the Scottish Government's programme of reforms on open government, in line with the ambition to become more open and accessible. We work to fulfil our commitments as part of Scotland's membership of the Open Government Partnership. OGP is an international collaboration of almost 100 governments around the world, we're connected internationally and have a responsbility to be active internationally sharing our learning and experiences. As a team, we support colleagues working on delivering commitments internally providing advice and help to create and deliver ambitious initatives.
All of our work is about moving towards building a culture and practices of open government to improve outcomes. We are working to make this happen right across the system, not only inside Scottish Government, but working closely with local government, organisations, regulatory bodies and most importantly, people and communities. Being part of Open Government Partnership requires a meaningful partnership and co-production with civil society colleagues. We organise and facilitate the Open Government Steering Group, as well as building strong relationships with broader networks and stakeholders across Scotland.
We recently published our Open Government Action Plan 2018-20 which you can read here:
• Summary in Plain English: a high level overview of open government commitments
• Detailed Action Plan: includes the full detail of all planned activity of commitments
Who are the team? 
We're a small team based in Edinburgh. You can get in touch with us on Twitter @scotgovopen or by emailing us as below.
Doreen Grove, Head of Open Government
Doreen.Grove@gov.scot
@redpath43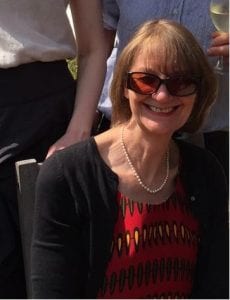 Doreen leads Scottish Government's involvement in the Open Government Partnership at both a National and International level. Globally, Open Government is helping to drive changes that ensure people are able to see, understand and influence the decisions that affect their lives and are able to hold government to account. In Scotland, this work supports the reform of public services, the renewal of democracy, promotes openness, transparency and the use of innovative participative processes to help transform how people interact with public services.
Doreen moved into the Scottish Government Strategy Unit during the extraordinary times building up to the Independence Referendum, which as an Archaeologist and Historian, seemed a really interesting way to observe history at first hand. Especially after 25 years in Historic Scotland, latterly heading up a group responsible for the Understanding and Access of Scotland's best monuments. The change has provided her with a broad perspective on the world in which we live and the systems that affect us over time.
Niamh Webster, Open Government Programme Coordinator and Communications Advisor 
Niamh.Webster@gov.scot
@niamhwebster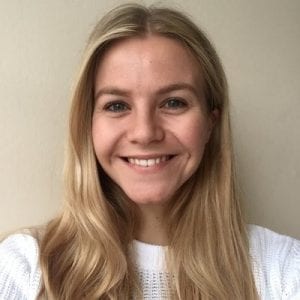 Niamh leads on Open Government at the Scottish Government, and specialises in commitments to improving digital and civic technology, as well as public participation. Her interest is in figuring out how citizen voice feeds directly in to government's work. She leads collaborative working with civil society, third sector orgnisations and the public, and is trying to understand how to strengthen that partnership.
Niamh brings experience from civil society into government, and was until recently the Scotland manager at a democracy non-profit organisation Democratic Society working on innovative public participation. She has spent much of her time working internationally and across Europe. Prior to this she worked at the Scottish Parliament in a communications capacity supporting elected representatives. She has a legal background and holds a degree in Law and Politics from Glasgow University, and spent a number of years involved with the European Youth Parliament and youth engagement.
Follow us on Twitter @scotgovopen and join the conversations on #opengovscot
Comments