Open Government Partnership
Roundtable on open data and data literacy
June 19, 2019 by Niamh Webster No Comments | Category Uncategorized
A short update from the team leading on open data in the open government action plan. They recently held a Roundtable meeting on Open Data and Data Literacy. See the notes from the meeting attached below.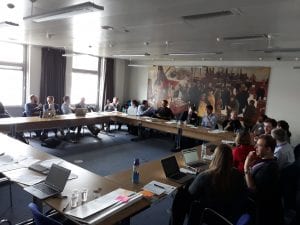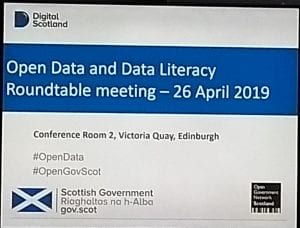 The Scottish Government chaired a roundtable meeting on Improving Open Data and Data Literacy in Edinburgh, 26 April 2019 We sought to address how we can give people access to the information that describes the country and communities that they live in, and how can we make it more understandable.
This follows on from the launch of Scotland's Open Government Action Plan 2018-2020 in early 2019. As part of this, we have committed to improve how information and data is used and shared. The Scottish Government organised a round table meeting to seek from stakeholders to help shape how Scotland's data can be more discoverable and useable. Making data open is required to improve the transparency of and trust in organisations. This needs to be coupled with easier access to and skills to use data required for citizens to create change.
Almost 30 stakeholders attended this meeting, stakeholders from a wide range of organisations, including representatives from the public sector (local and central), private sector, community groups, educators, academics and civil society. The note of the meeting is below.
Read the minutes from the meeting here: ODPP – Open Data and Data Literacy Roundtable meeting – 26 April 2019 – minutes from meeting
See more at #opengovscot or #OpenData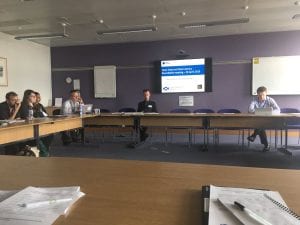 Comments