Open Government Partnership
Participation from all angles #ArchiFringe event
June 18, 2019 by Niamh Webster No Comments | Category Uncategorized
Our first ever Architecture Fringe event, 'Participation From All Angles' was a conversation about how people are involved meaningfully in shaping the world around them – be it policy, buildings or spaces.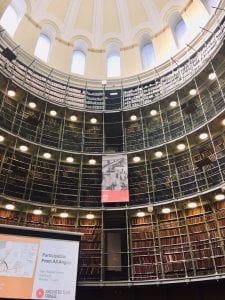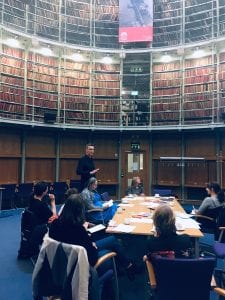 As you might imagine, bringing together people who work in all different sectors and on all sorts of different things, the conversation can be quite broad and cover a lot of different stuff. Bringing together policy colleagues from government, government architects, lecturers, community activists and researchers to this conversation was no different.
But it was surprising how much we shared: the same goal of meaningfully involving people that is respectful and the same desire to improve practice as it stands. We saw the same failures across the system. Importantly, we share the same enthusiasm for deliberation, dialogue and discussion to be a core part of engagement and participation in  future. This could be mediation type facilitation or a more structured process for meaningful citizen involvement.
Key points from discussion:
Niamh Webster and Doreen Grove, Open Government Team, Scottish Government talked about the gap we've noticed in government in the skills and knowledge to do participation differently, beyond traditional consultation. We are creating a Participation Framework, as part of the Open Government action plan, as an overall, systemic approach to help civil servants choose the right methods, ask the right questions and are proportionate to the task. We hope that this will improve the way people are involved in government in a more meaningful way. This is a work in progress, and this event was partly about sharing early work to test and see if any big gaps missing.
Petra Biberbach of PAS spoke about inclusion and the need to 'always work with what is in front of you' being 'mindful and respectful' of who you are trying to engage, involve or design for and their needs. There was some discussion of the 'professionalisation of public services' making this difficult. People have their own frames of references and way of seeing things which don't always match policy areas or project boundaries.
"The need to be flexible and creative to encourage people to engage on their own terms, use visualisation, digital technology and online participation tool. Participation has to be deliberative to ensure all people, including young people are given the opportunity to be listened to and express their views. Places are as much about feeling and wellbeing as they are about good design."
Ian Gilzean, Chief Architect, Planning and Archicture, Scottish Government spoke about connections and connectivity, and how designing in priorities of active travel or nature is possible. The Place Standard tool can help with this too. He also spoke about the importance of co-production and collaboration. Place-based approaches began to bring in participation and involvement of the public, but more has since been done to make this coherent. Things like the National Performance Framework helps people take a shared approach across public sector working towards the same goals.
It's obvious that participation is a priority for those that came along – for our respective sectors and type of work. When we looked at participation from all different angles, we identified the same kinds of priorities, challenges and vision for how we think it should be. There's value in working across sectors and across disciplines, with those you might not normally come across or think of in your day-to-day. This event was an experiment for the open government team, and one we think was well worth doing. We'll look to continue this conversation, and welcome any other views about how we strengthen, normalise and improve the way people have their voice heard.
It's important to look around you and at what others are doing to keep moving and improving, so we'll keep on looking at participation from all angles.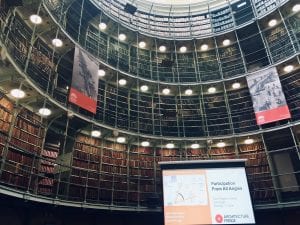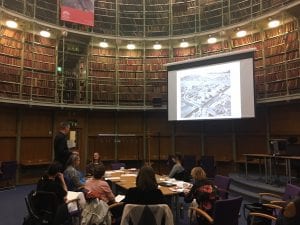 Thanks for reading. If you'd like more info, there's more on Twitter at @scotgovopen #opengovscot or get in touch at ingage@gov.scot
Thanks also to New Register House for hosting our event, a really beautiful venue that made us feel like we were in Hogwarts.
There's lots of other brilliant events as part of the Archiccture Fringe 2019 –see more at @archifringe #archifringe
Comments