Participation
UEFA and civil partnerships bills drafted using digital tools
October 24, 2019 by Niamh Webster No Comments | Category Our work
What do the UEFA European Championship and civil partnerships have in common? They're recent bills being debated before becoming law. What's interesting is that until now, bills have been drafted on paper. These are the first to be written using digital tools. It's a move towards more open government.
Guest blog from Matthew Lynch at the Parliamentary Counsel Office in Scotland who is leading this collaborative project modernising the way legislation is drafted. We're interested because it's a good example of putting users at the heart of any digital project. We wanted to share this story because it's an exciting development in building a more open government – using open data and open source where possible. It's also good to see people using new technology to work together across the UK.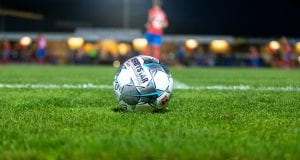 In the last couple of weeks, the Scottish Parliament published three Bills: the UEFA European Championship Bill, the Solicitors in the Supreme Courts of Scotland Bill and the Civil Partnership Bill. Nothing unusual about that, they publish Bills all the time. These bills will be debated and become law.
But, behind the scenes, these bills represent an exciting new stage for open data and open government in the UK.
I'm the project lead for the Legislative Drafting, Amending and Publishing Programme. Our aim is to deliver new digital tools for the entire legislative lifecycle – from drafting, through the parliamentary amendment process, to publication. It's a joint project between Parliamentary Counsel Office in Scotland, the Scottish Parliament, the UK Parliament, the Office of Parliamentary Counsel in London and The UK National Archives.
Those three Bills mentioned at the start are the first to be drafted and published using the new tools.
The challenge
The production of legislation is high profile and critical for parliaments and governments. Because of this, room for failure is small.  Over the years, sophisticated, paper-based processes have evolved to enable members of parliament to debate, scrutinise and change legislation.
You probably know of legislation.gov.uk. It contains all our enacted legislation. It's a great source of data which provides legislation in a searchable form and in numerous formats.
But until now the process leading up to that final, enacted legislation has been largely paper based.
While digital tools are used, they vary between organisations and are mostly there to support the production of paper documents. Support and compatibility issues also means several of those tools are  reaching the end of their life.
Any new, digital-centric tool needs to be able to support and improve existing parliamentary processes. Satisfying all user needs around that could easily in a project with endless scope. So we're focusing on building the core tools that allow you to draft and manage legislation as data. We see ourselves as developing a new legislation platform on which others can build tools and apps for internal and external audiences.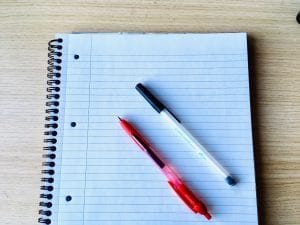 The improvement plan
We set out to put the data and users first and to build a new toolset for authoring, amending and managing legislation from scratch. So what are we doing?
We adopted an open data standard as a single internal and external data model so at all stages of the legislative lifecycle, we can use and share the legislation in an accessible data format. [For the techies who are interested: The standard we adopted is Akoma Ntoso (standardised as LegalDocML by OASIS). This standard arose out of a UN sponsored project in Africa and is now widely adopted by parliaments across the world for publication of legislative data.]
We're building authoring, amending and management tools that you access from a browser. This means it's easier to roll out to users across a range of organisations. It also better reflects the fact that legislation is now predominantly consumed online.
We're building a single shared system between parliament and government, and between Scotland and the UK. So we get the benefits of a common, collaborative approach and  ensure value for money.
Where possible we're trying to utilise open source components and to work in the open (subject to security). We're sharing with others what we're up to and where we're going. We're not there yet, but I expect we'll release code we've developed to contribute to the wider open data community.
There's not a final version to share yet because it's an iterative development. You can watch what an initial beta version of the tool looks like from a user perspective here: https://youtu.be/qUvp2Yjzcko
We're committed to an agile, iterative approach which has seen us launch an initial beta for Scottish Bills and Acts this summer. It will be followed by a series of releases over the next year and a half covering secondary legislation and UK Bills and Acts.
And already we're seeing the benefits of this approach with real user feedback shaping the development of future releases.
Seeing the first Bills published is fantastic but it's early days with a lot of work ahead of us. As we start to produce more quality data the next challenge is sharing it with as wide an audience as possible (via parliaments' open data portals and elsewhere) and stimulating its use. I feel a hackathon coming on!
Find out more
Website and more info coming soon, in the meantime, please get touch with Matthew Lynch (Matthew.Lynch@gov.scot) at the Parliamentary Counsel Office in Scotland.
Thanks again to Matthew for sharing this blog!
Tags: bills, collaboration, digital communications, digital tools, drafting, guest blog, legislation
Comments