Participation
Message from Minister for Children and Young People on World Children's Day
November 20, 2022 by Clare Haughey MSP - Minister for Children and Young People No Comments | Category Our work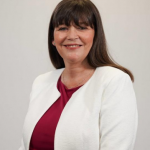 Dear Children and Young People of Scotland,
I'm writing to you on World Children's Day to emphasise the Scottish Government's continued commitment to children's rights, tell you about the progress we're making to deliver your rights and to thank you for the part that you play in making human rights real in Scotland.
We want a Scotland where children grow up loved, safe and respected so that you realise your full potential and where we all respect, protect and fulfil human rights and live free from discrimination. Central to both of these are a range of rights held by all under 18s that are set out in the United Nations Convention on the Rights of the Child (the UNCRC).
We're providing support to schools so they can help you learn about these rights. There's also really clear information on the website for Scotland's Commissioner for Children and Young People.
On Friday we published a report on how Scottish Government policies support your rights. It explains, for example:
how we're making sure that your interests are a key consideration when we develop policies and new laws
how we're supporting your mental health and wellbeing to deliver your right to be as healthy as possible
what we're doing to support your right to nutrition, adequate housing and extra financial support if your family needs it
'Scotland, the best place to grow up – Making it real through rights' is a child-friendly version of that report.
What struck me when I read the report was how much children and young people have been central to the work to embed human rights in Scotland.
Children and young people from the Children's Parliament and the Scottish Youth Parliament meet with the Scottish Cabinet each year to tell them about issues that matter to them. Issues raised have included bullying, mental health, and the incorporation of the UNCRC into Scot law. A report on progress made on the actions agreed at the fifth annual meeting was published in May.
Children and young people have also regularly participated across a range of Scottish Government groups, including: the COVID-19 Education Recovery Group; the Scottish Education Council; the Mental Health Equalities and Human Rights Forum; and the Incorporating the UNCRC into Scots Law Working Group.
On behalf of Scottish Ministers I would like to thank you for all of this engagement and your role in shaping the kind of Scotland we want to be.
Thank you too for your role in helping us to celebrate World Children's Day through the social media activity that you co-ordinate with Young Scot. This included your conversations with children's rights experts and examples of how children and young people from across the world have successfully used their rights to deliver change. It is so inspirational to see you driving forward understanding and change. You can find out more by reading this blog post.
Tuesday saw the launch of a short animated film that was made in partnership with children and young people provides examples of how you can enforce and defend your rights. There's a blog post that describes the making of the film and the role young people played in directing the content, images and script.
In May next year, along the with rest of the UK, Scotland will meet with UN Committee on the Rights of the Child, who will ask us about the steps we've taken to protect and promote children's rights. We're expecting that children and young people will have the opportunity to speak directly to the Committee as part of the reporting process. It makes me proud to know that you will speak passionately about what's important to you.
I'll finish by making clear the Scottish Government's commitment to incorporating the UNCRC into Scots law by bringing the UNCRC (Incorporation) (Scotland) Bill back to the Scottish Parliament. Work is well underway to agree changes to the Bill that are needed to allow it to become law. It's really important to that we get the Bill right so that it can be passed and we can give your rights even more protection.  While we do that, I hope you can see from Friday's report that the delay to passing the Bill has not prevented us from making lots of progress in making children's rights real to help make Scotland the best place in the world to grow up.  I hope you are very proud of the role that you, the children and young people of Scotland, are playing in this. Thank you and happy World Children's Day!
Minister for Children and Young People Clare Haughey MSP
Comments