Planning and Architecture
Launch of 2016 Festival of Architecture with 'Hinterland'
March 22, 2016 by planningarchitecture No Comments | Category Architecture
The Royal Incorporation of Architects in Scotland (RIAS) Festival of Architecture, which is a centrepiece of the 2016 Year of innovation, Architecture and Design, was launched on Friday 18 March with Hinterland, a thought-provoking and beautifully considered display of light and sound at St Peter's Seminary, Cardross.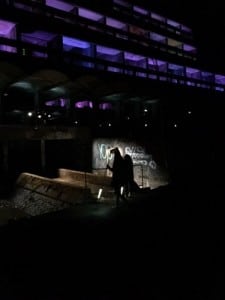 Within the remaining shell of the world-renowned modern architecture of the Seminary, the visitors, joined by Fiona Hyslop, Cabinet Secretary for Culture, enjoyed a composition by one of Scotland's leading composers, Rory Boyle. The sound of his piece was also subtly directed to different parts of the building while elements of the impressive structure were highlighted and animated through light installations and projections.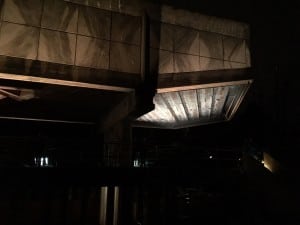 NVA, the arts charity which has developed Hinterland is leading long-term plans to rescue, restore and reclaim the Seminary building, designed by Gillespie Kidd and Coia, and to bring it back into productive use as a national platform for public art and a world-class heritage destination. The two year restoration process is planned to start later this year.
Hinterland, which runs from 18 – 27 March is already fully sold out.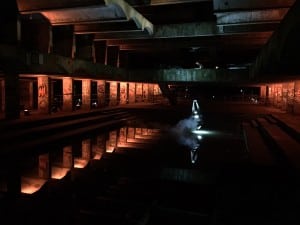 The 2016 themed year on Innovation, Architecture and Design is a celebration of Scotland's creativity across the ages, from its rich built heritage and traditional culture to its contemporary, cutting-edge designs. Great Scottish inventions, designs and buildings are being highlighted throughout the year by way of engaging events and attractions to visit.
Providing the centrepiece of the architecture component, and also marking the Incorporation's centenary, the Festival of Architecture is a major, Scotland-wide programme of events which is presenting a rich mix of Scotland's well-known architectural masterpieces of the past, leading contemporary design and hidden architectural gems in fresh and inventive ways.
Further details on the Festival of Architecture can be found at http://www.foa2016.com
Hinterland on Twitter https://twitter.com/_hinterland #Hinterland
Ian Gilzean
Chief Architect
Tags: 2016 Year of innovation, architecture, Architecture and Design, hinterland
Comments