Public Procurement and Property
Social Security Scotland – commitment to Supported Business procurement
May 9, 2023 by Guest Blogger No Comments | Category Guest Blog, Social Enterprises, suppliers, supported businesses, Sustainable Procurement, Third sector
We're pleased to welcome a guest blog from Social Security Scotland, discussing their partnership with social enterprise Hey Girls, and their commitment to Supported Business procurement. 
---
Community organisations in Dundee and Glasgow are benefitting from donated period products as part of our commitment to Supported Business procurement.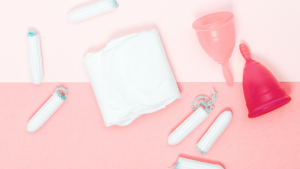 We have partnered with a social enterprise called Hey Girls who have agreed to provide period products in our offices, including our head office in Dundee and second major base in Glasgow, which means that our toilets stock free period products for anyone who needs them.
Hey Girls create plant-powered period products that support the fight to end period poverty in the UK. As part of this initiative, we have agreed a Buy One, Donate One strategy which means that for every period product purchased, Hey Girls donate the equivalent product to community organisations in the Dundee and Glasgow areas.
This agreement is the latest addition to the portfolio of contracts Social Security Scotland has agreed with Supported Businesses, which are enterprises whose main aim is the social and professional integration of disabled or disadvantaged people and where over 30% of the workforce have a disability or a disadvantage.
Read more about this story on the Social Security Scotland website. (opens in a new tab)
Readers might also be interested in your Q&A blog with Hey Girls
---
More information on the use of Supported Businesses is available in the Scottish Government Supported Businesses framework.
Public bodies are able to reserve contracts for Supported Businesses under the public procurement rules in Scotland.
For further information on public procurement in Scotland please visit www.gov.scot/procurement
Please email enquiries to scottishprocurement@gov.scot
Follow us online:
Tags: good for society, hey girls, social enterprises, social security scotland, Suppliers, supported business
Comments