Public Procurement and Property
Finalists at the GO Awards Scotland 2023/24!
September 12, 2023 by Melissa Reilly No Comments | Category Scottish Procurement
The Finalists for the 2023/24 GO Awards Scotland have been announced.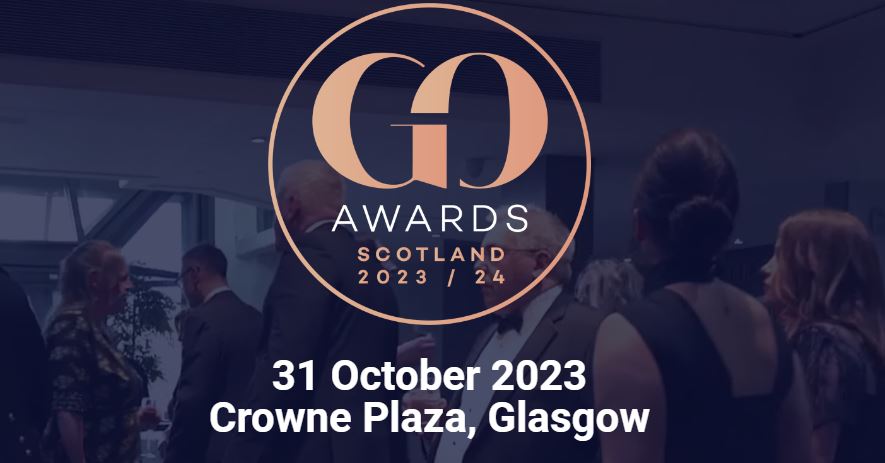 These awards are a unique opportunity to showcase the Power of Procurement, the innovations, initiatives and achievements of organisations that are leading the way for public procurement in Scotland.
Nick Ford, Director of Scottish Procurement and Property said "Congratulations to all of the Finalists! There have been so many impressive entries across the categories and I'm delighted to see a number of shortlisted entries coming from Scottish Government. What a fantastic testament to the work our teams do all year round to maximise the power of procurement. Good luck to all the Finalists and fingers crossed!"
The recently published Public Procurement Strategy for Scotland is up for two awards, Collaborative Procurement Initiative Award and Procurement Team of the Year Award.
View the full list of Finalists
The awards ceremony takes place on 31 October 2023, the same day as ProcureX and the National Procurement Conference. 
---
For further information on public procurement in Scotland please visit www.gov.scot/procurement
Please email enquiries to scottishprocurement@gov.scot
Follow us online:
Tags: #PowerOfProcurement, awards, GO Awards Scotland, procurement, Public procurement, public sector, public sector procurement, Scottish Procurement
Comments