Rural and Environment
Rural Support Bill
September 13, 2019 by Fergus Ewing MSP No Comments | Category Uncategorized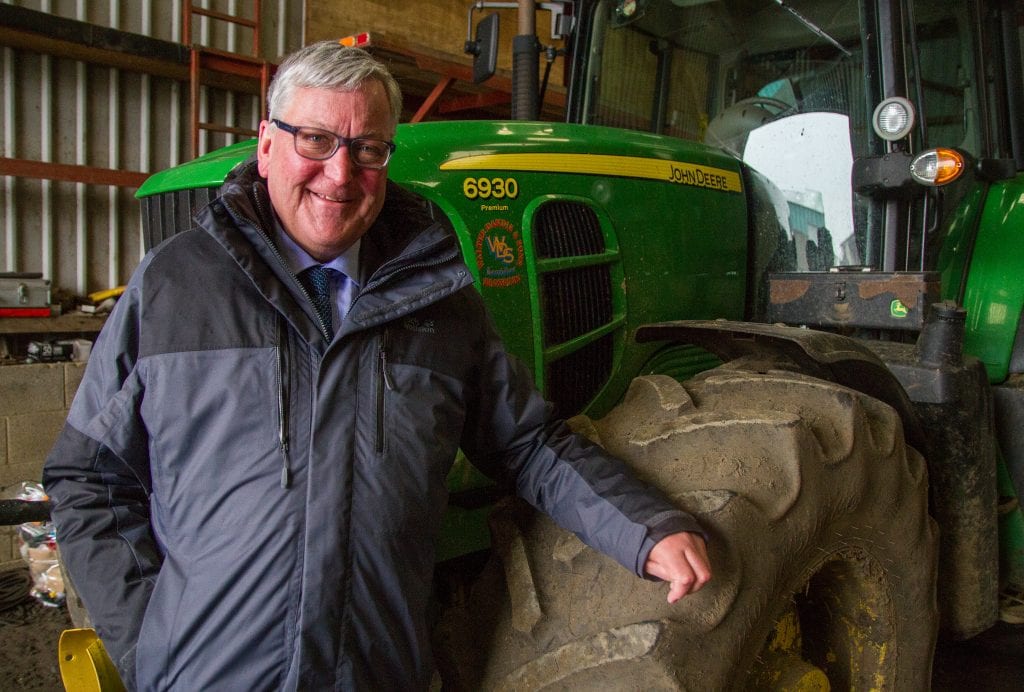 Farmers and agriculture businesses in Scotland are at the heart of our rural communities. They manage and protect our countryside, produce high quality food and are a key part of any solution to climate change.
With the UK hurtling towards a potential no deal Brexit, it is absolutely vital that we have the necessary mechanisms in place to mitigate any impacts as far as possible. Try as we might, we can't mitigate against every impact, so individual farmers, crofters, land managers, individuals and businesses should be looking seriously at what they can do now, if they are not already.
With this in mind, we have already outlined our Stability and Simplicity proposals for a transition period of between three and five years on leaving the EU as recommended by the Agriculture Champions. This includes, some measures being streamlined and simplified, to free up resource to pilot and test activities likely to feature in a future farming and rural support policy post-2024.
Our simplification taskforce, which will report during the autumn is already looking at proposals aimed at improving the inspections process, mapping and reducing penalties. These are areas that you have told us to look at, and we are doing just that.
The First Minister announced, as part of the Scottish Government's Programme for Government, legislation that will create new powers to enable this government to modify the Common Agricultural Policy elements of retained EU law as it would effect after Brexit, and to enable the collection of information about the agricultural and agri-food supply chain.
At this point, let me be absolutely clear on what this legislation will do. It will simply ensure that should Scotland have to leave the EU, Scottish Ministers will be able to adjust the Common Agricultural Policy elements when it becomes part of our national law. It is the legal framework that enables us, for example, to simplify and improve Common Agricultural Policy legislation as it will work beyond 2020.
Now let me be clear on what this legislation does not seek to do. This bill does not set out the future direction of Scottish rural support policy. It does not make provision to create new policy nor reform existing policy. That, in my view, is for a future bill.
Work to create that new policy is currently being undertaken by our Farming and Food Production Future Policy Group that I was announced at this year's Royal Highland Show. That group consisting of producers, consumers and environmental organisations, has been tasked with focusing on the period beyond 2024, considering Scotland's needs as well as proposals for change stakeholders have already made and will make its initial recommendations next year.
We are having to prepare for a Brexit we neither voted for nor want. That includes ensuring we have powers to change current CAP schemes during the period of stability and simplification to 2024. This bill sets out to do that and I hope the sector will support it.
Comments