Rural and Environment
Lifting of Disease Control Zones
January 21, 2022 by admin No Comments | Category Agriculture, Animal welfare, Wildlife
Surveillance zones, which had been applied around three highly pathogenic avian influenza (HPAI) H5N1 infected premises in three locations in Dumfries and Galloway have been lifted.
Scottish Ministers declared the lifting of the 10 km Surveillance Zones following the completion of preliminary cleansing and disinfection, and all mandatory surveillance requirements and investigations.
However, the UK-wide Avian Influenza Prevention Zone (AIPZ) remains in place, and producers and bird keepers are reminded that they are legally required to comply with the Order to house birds that came in to effect, as part of the AIPZ on 24 November 2021, and to follow strict biosecurity procedures, regardless of the number of birds being kept.
Scotland's Chief Veterinary Officer Sheila Voas said: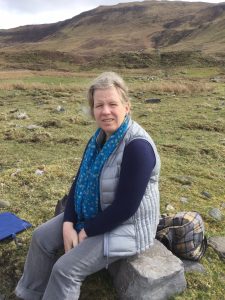 "This year we are seeing the worst AI outbreak ever in the UK with over 80 domestic poultry and captive bird establishments in the UK confirming cases and more than 500 wild bird AI findings recorded across GB.
"I would like to thank those who have been tirelessly following the rules about good biosecurity and housing. The lifting of these zones now means that we have no Protection or Surveillance Zones in Scotland. Although this is welcome news, I want to stress that this does not mean that AI has gone away, in fact the risk from AI remains unchanged.
"Just one teaspoon of wild bird faeces infected with avian influenza can kill tens of thousands of birds, so it is important that people are maintaining good practices to protect their birds from AI. This includes ensuring birds are kept separate from wild birds and their droppings, limiting access to your poultry premises and ensuring that all feed and bedding is stored under cover and the poultry shed is in good repair to keep out rodents and potentially contaminated rain water.
"I would encourage all keepers to ensure that they keep up to date with the current disease situation. The best way to do this is to register your poultry and captive birds on the GB Poultry Register. Although this register is mandatory for flocks of poultry and/or captive birds of 50 and over, it is also designed to support smallholders and backyard keepers by providing updated disease information and alerts, so we would encourage any keepers of less than 50 birds to register as well."
Keepers who are concerned about the health or welfare of their flock should seek veterinary advice immediately.
Avian influenza (bird flu): how to spot and report the disease 
The Surveillance Zones were revoked on the following dates and times:
Outbreak near Moffat  10:45 am  14 January 2022
Outbreak near Annan 12 noon    16 January 2022
Outbreak near Gretna 11:00 am  18 January 2022
Avian Influenza Prevention Zone (including housing): 24 November 2021
Before 2021/22, the worst outbreak of avian influenza in the UK occurred in 2020/21 and saw 26 confirmed outbreaks of notifiable avian influenza in domestic poultry and captive bird establishments across the UK, with two in Scotland. The GB wild bird surveillance scheme confirmed the disease in over 300 wild birds across the country.
The advice from Public Health Scotland is that the risk to human health from the virus remains very low, and food standards bodies advise that avian influenzas pose a very low food safety risk for UK consumers. It does not affect the consumption of poultry products, including eggs.
The spread of avian influenza is from infected migratory wild birds.
Do not touch or pick up any dead or sick birds that you find. If you find dead swans, geese or ducks or other dead wild birds, such as gulls or birds of prey, you should report them to Defra's GB helpline on 03459 33 55 77.
Bird keepers should report suspicion of disease by contacting their local Animal and Plant Health Agency (APHA) Field Services Office.
Tags: Avian flu, avian influenza, biosecurity, Bird Flu
Comments