Scotland's Economy
This week 7/11
December 7, 2018 by charlottebarbour No Comments | Category Business, Energy, Finance
Small Business Saturday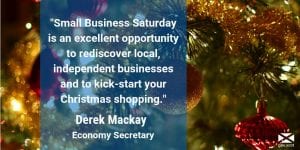 Did you know there are over 340,000 small businesses in Scotland?
The Scottish Government is investing over £1.25 billion in City Region Deals, looking to benefit small businesses by invigorating local economies.
Review of employability services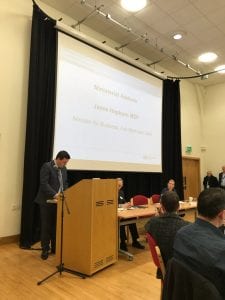 Minister for Business, Fair Work and Skills Jamie Hepburn announced how the Scottish Government will work with the employability sector to review services in Scotland, ensuring everyone can fulfil their potential.
Wave Energy Scotland conference
Speaking at Wave Energy Scotland's third annual conference, Energy Minister Paul Wheelhouse highlighted Scotland's potential to act as a more successful platform for the wave energy and marine sectors.
FutureScot
"Our ambition for Scotland is to be a world leading country in cyber resilience", said Digital Economy Minister Kate Forbes as she welcomed FutureScot's Cyber Security Leaders' Summit at University of Strathclyde's  Technology and Innovation Centre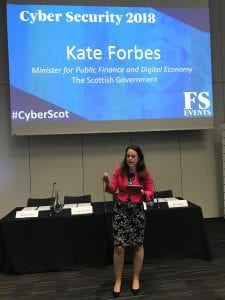 Tags: economy, futurescot, scottisheconomy, wavenergy
Comments