Scotland's Economy
This week: 11/01/19
January 11, 2019 by charlottebarbour No Comments | Category Business, Energy, innovation, Investment, Uncategorized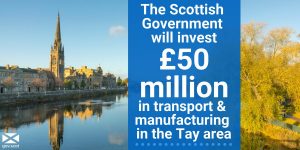 Tay Cities Investment
The First Minister announced an additional £50 million investment in the Tay cities area to support manufacturing, businesses and the delivery of the Cross Tay Link Road.
FiSAB Meeting
Economy Secretary Derek Mackay and Public Finance Minister Kate Forbes attended the first FiSAB meeting of the year to discuss skills, internationalisation and the opportunities offered by FinTech.
Read more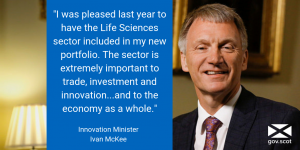 Life Sciences Debate                                                            
Innovation Minister Ivan McKee led a debate in the Scottish Parliament on the importance of the Life Sciences sector to Scotland.
Launch of National Decomissioning Centre of Excellence 
Supported by £1.9 million of funding, the National Decomissioning Centre of Excellence launched this week. Opening the centre, Scotland's Energy Minister Paul Wheelhouse said it will "cement the country as the place for decommissioning expertise."
Critical canal repairs to begin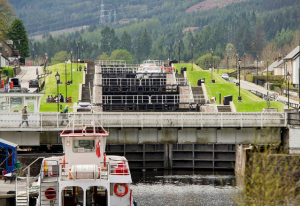 Through Scottish Government funding, including an additional allocation of £5.35m made available to Scottish Canals in November 2018, critical repairs will commence on the Caledonian and Union Canals on 14 January 2019.
Construction industry benefits from improvement scheme awards
Transport Scotland has awarded contracts on two multi-million road infrastructure projects worth a total of £59.1 million this week.
Comments