Scotland's Economy
This week: 25/01
January 25, 2019 by charlottebarbour No Comments | Category Broadband, Budget, Economy

Labour Market Statistics
Labour Market Statistics, published by ONS, show that:
2,641,000 people are now in work in Scotland
Unemployment in Scotland fell to 3.6%, the lowest rate on record
Scotland's female employment rate is 71.5%, higher than the UK rate of 71.2%
Scotland's youth employment rate is 60.7%, higher than the UK rate of 56.0%
Ministerial visit to Poland
Minsiter for Trade, Investment and Innovation Ivan McKee visited Poland to discuss international trade and investment opportunities between our countries across a range of sectors and industries. He reinforced the message that, despite uncertainty over Brexit, Scotland remains open for business

Life Sciences
Economy Secretary Derek Mackay met with Roslin CT to discuss the future of life sciences manufacturing in Scotland.
The Scottish Government fully recognises the importance of the construction sector and its importance to the Scottish economy. Economy Secretary Derek Mackay met with Ken Gillespie and Ron Fraser from Construction Scotland to discuss their work, including a refreshed industry strategy.
Scottish Book Trust
Scottish Book Trust's  Bookbug app combines songs and rhymes with digital technology to help families develop early literacy and language skills.
Digital Economy Minister Kate Forbes attended the launch to see this innovative and inclusive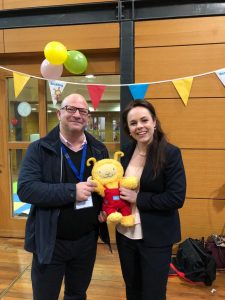 technology in action.
Comments